The V Team
This week on Spectrum, 'The V Team'. Katy Gosset is behind the scenes at a lively Christchurch veterinary practice where staff bring their dogs to work and spaying a lioness is just another day at the… Read more Audio
This week on Spectrum, 'The V Team'. Katy Gosset is behind the scenes at the vets where staff bring their dogs to work and spaying a lioness is just another day at the office.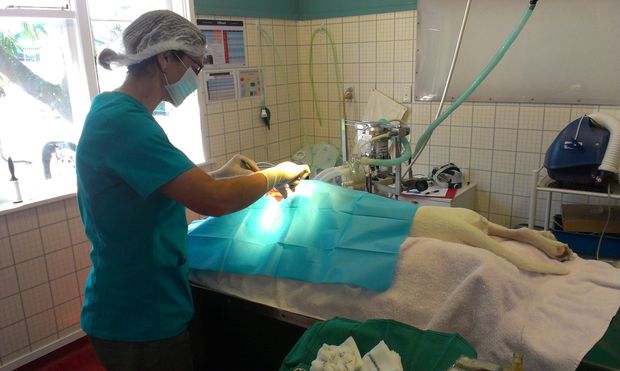 Surgery at Marshall and Pringle Vetcare.
Katy Gosset initially goes in search of New Zealand's top vet nurse, Tania Fernandez, the inaugural recipient of a new award.
Tania Fernandez, winner of the inaugural Vet Nurse of the Year Award.
She finds a lively Christchurch veterinary practice where a cat rules the roost and the previous owner remains on staff because he loves his job.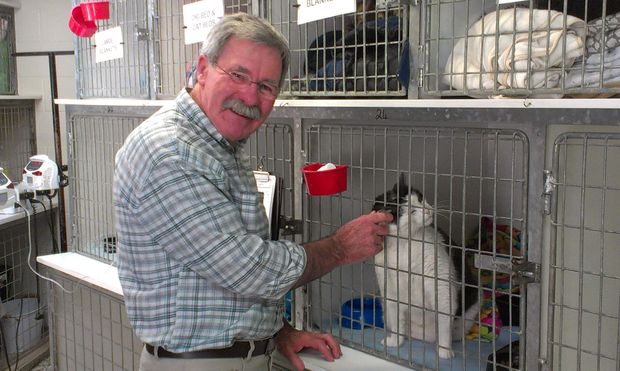 Vet Dave Marshall also cares for far bigger animals than this one.
The Marshall and Pringle Vetcare team look after both guide and police dogs and share a love of animals which saw them treating sick pets free following the Canterbury earthquakes.Katy watches the committed team at work and hears more about why a pet needs a tidy shave before an ultrasound.