Drawn to Disney
John Ewing describes his time training and working as an animator at the Walt Disney Animation Studios in one word - magic. After twice serving with the US Navy, including a tour of duty in the Korean… Read more Audio
John Ewing knows that if he ever washed up in a foreign land, all he would need is a pencil and paper to make himself understood.  Trained as an animator at the Walt Disney studios in Los Angeles in the 1950s and 60s, John helped draw characters for familiar classics such as Sleeping Beauty, One Hundred and One Dalmatians and The Jungle Book.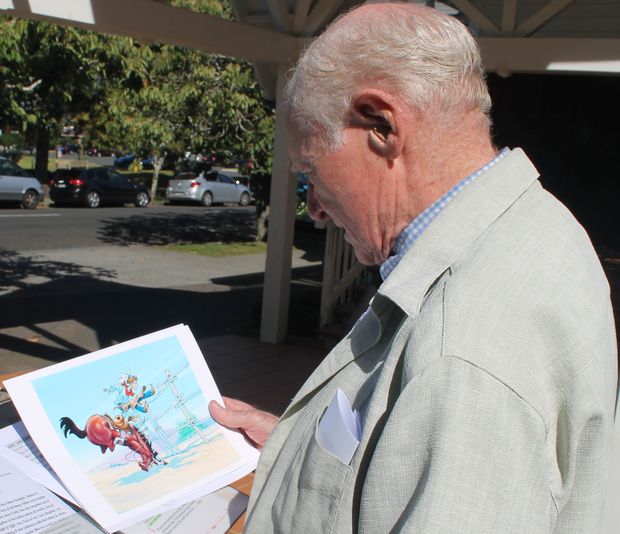 Former Disney animator John Ewing reviewing some of his work.
Working under The Walt Disney Company's core animators, known as Disney's 9 Old Men, John honed his craft and was particularly thrilled when his drawings could not be distinguished from those of his teachers. But while he could have happily continued working for Disney, he says others would have had to 'die or retire' before he could move any further up.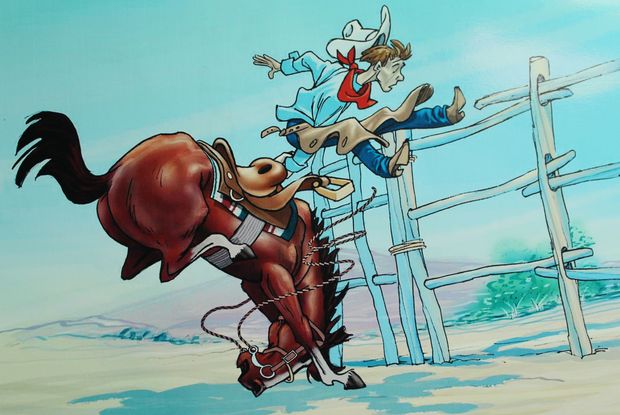 Cartoon by John Ewing.
So in 1967, attracted by our fledging television industry, John and his wife came to New Zealand, where he turned his skills to classic commercials, creating recognisable animations such as Ches'n'Dale and the Marley Duck. John also helped train dozens of animators, many of whom have gone on to work for Weta Digital and George Lucas's Industrial Light & Magic.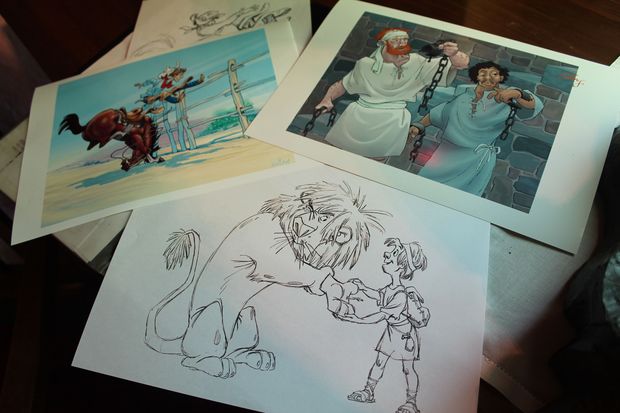 A selection of John Ewing's drawings.
Join Spectrum's Lisa Thompson as she meets a man who worked for a time at one of the most magical places on earth.

John Ewing pondering the intricacies of learning to fly and his first successful solo flight.