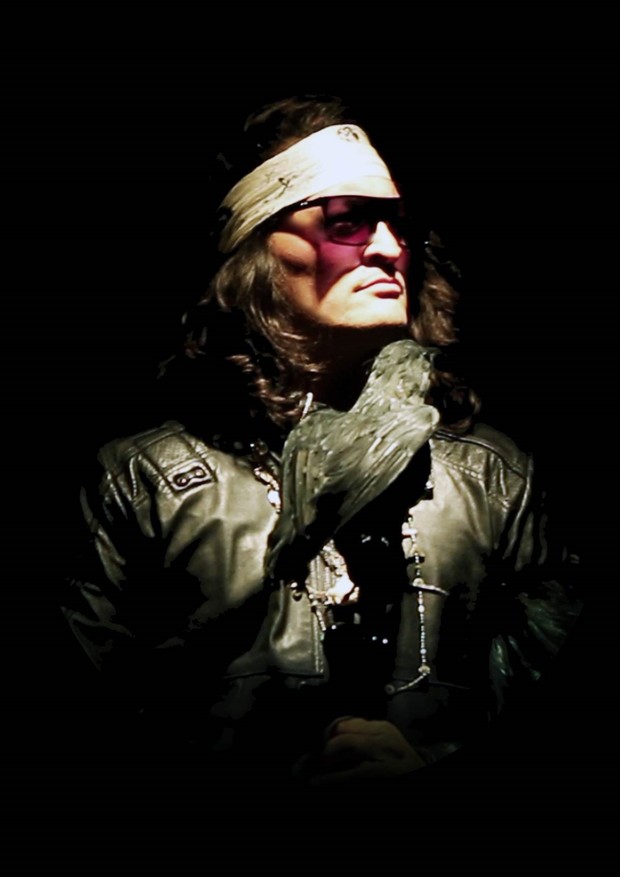 Aaron Tokona was the frontman for 90s rock band Weta, and played guitar for Bongmaster and a number of the Fly My Pretties shows and recordings. He plays with drummer Nick Gaffaney in hard rock duo Cairo Knife Fight, and, with his funk project AHoriBuzz is currently on the Nation of the State tour playing in Whanganui, Whakatane, Mount Maunganui, Leigh, Tikipunga, Maungatototo, Opononi, Hamilton, Raglan and Auckland.
Aaron Tokona talks to Kim Hill about his life and work.
Along side his successful music career, Aaron Tokona is open about having and managing bipolar disorder.
[After] years and years of that stuff, you learn what it is like being inside the fire when you're on the other side of being completely out of control….

I don't fear it any more. When you've felt the flame of how something like that can cause so much pain and suffering for yourself and others, you will do what you need to do - for you - to get to that place.
When asked if it was hard for him to speak out about mental illness, Tokona said no, that his public profile puts him in a good position to reach out to others.
The thing about this disease or illness is that, it's a lonely one for most, and people are scared of themselves, let alone having the courage to reach out to people through fear of rejection and fear of lack of understanding. So I have a lot of people who contact me via Facebook, and I have this dialogue with people, which is great. It's helped me, being in that position, it is a privilege.