Nine To Noon for Monday 6 July 2015
09:05 NO vote to prevail in crucial Greek referendum
Greece, is on course to vote NO to accepting the latest terms for an international bailout. The government has urged a "No" vote, but the "Yes" side has warned this could see Greece ejected from the eurozone.
Thorsten Beck is Professor of Banking and Finance at Cass Business School in London who has worked in the research department of the World Bank and a consultant for  the IMF. He says the next 48 hours will be crucial, and predicts Greece taking a big financial hit.
09:20 How will electricity prices be affected by new technologies?
The rules for how much lines companies can charge consumers for their use of local electricity grids are being reviewed, with the focus on how emerging technologies such as photovoltaic and battery systems might affect people's production and use of electricity. What does that mean for future investment in existing grid systems and whether they become increasingly stranded - and will consumers have to pay for that? The Commerce Commission's General Manager John Hamill and NZIER economist David de Boer.
09:50 Africa correspondent Debora Patta
Debora Patta reports on Sudan's leader Omar al-Bashir facing war crimes and with a warrant issued for his arrest has managed to attend a conference in South Africa, and then leave the country again.
10:05 UK chemist light ups the stage and RNZ's studio!
Dr Peter Wothers is bringing chemistry to life in a series of demonstration lectures and public talks across New Zealand. Audiences are getting the chance to learn about the chemistry of two items they use daily: lighting, including the glow from smart phones, and shampoo. He is being brought here by the New Zealand Institute of Chemistry as part of the International Year of Light celebrations, in partnership with the Royal Society of New Zealand, Massey University, Victoria University of Wellington, the MacDiarmid Institute for Advanced Materials and Nanotechnology, and the UK's Royal Society of Chemistry.
10:35 Book review: 'Starlight Peninsula' by Charlotte Grimshaw            
Published by Vintage, RRP $38.00. Reviewed by Sonja de Friez.
10:45 The Reading: 'I Am Not Esther' by Fleur Beale, read by Hana Pomare
The tale of a teenager's battle for identity after her mother sends her to live with relatives in a closed religious sect (1 of 10, RNZ).
11:05 Politics with Mike Williams and Matthew Hooton
Political commentators Mike Williams and Matthew Hooton discuss clouds on the economic horizon and the government's social housing policy - can it work?
11:20 Fungi Seekers! NZ's first celebration of all things truffle
New Zealand's first ever truffle festival is to be held in Canterbury over 11-18th July giving local growers, top chefs, restaurants and wineries the chance to show case Canterbury's 'black gold'. Tips on cooking with truffles.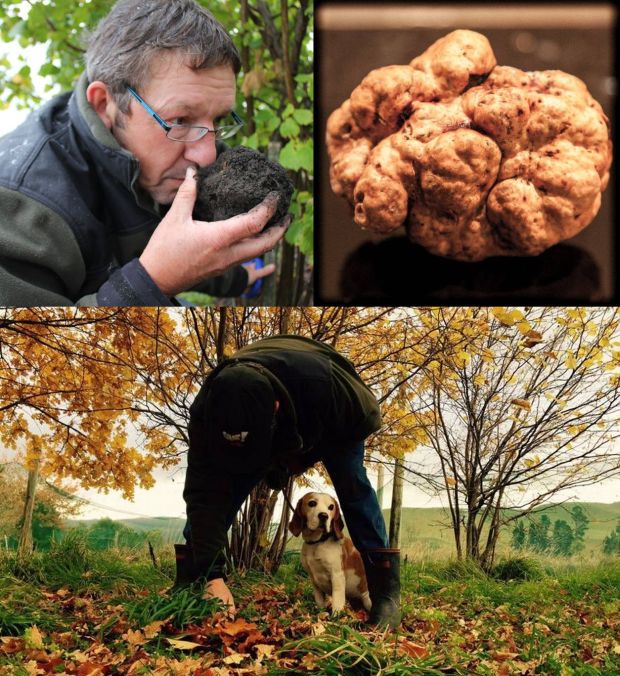 Top left: Gareth with a half kilo Burgundy truffle, the largest ever found in NZ, photo: POD Gardening 2013, top right: Large bianchetto white truffle - worth $500. Bottom: Rosie and Gareth harvesting truffle, photo credit: Nicky Claridge. Rosie has her own Facebook page.
11:45 Off the beaten track with Kennedy Warne
1. The latest round of investment in cycleways, along with the clip-on cycle/pedestrian path on the Auckland Harbour Bridge
2. The recently announced proposal for Eden Project
3. Matariki tree planting and the valueof community conservation