Nine To Noon for Tuesday 7 July 2015
09:05 Questions over $500m Haiti aid money donated to Haiti
Questions are being asked about what has happened to almost half a billion dollars of aid money donated to the Red Cross to help Haiti after its catastrophic 2010 earthquake. Politicians in the US and Haiti - including the former Prime Minister of Haiti - are calling for an inquiry, following  a report by investigative journalists alleging that the Red Cross  provided little actual help for those left homeless, and delivered only a portion of the money it raised to Haitians. The aid organization had pledged to give 91 cents of every dollar.
Justin Elliot is an investigative reporter and co-author of the report published by ProPublica and NPR.
09:20 Teacher aides - who benefits most, teacher or student?
Has a rise in the number of teacher aides in classrooms around the country been matched by a rise in achievement among those students? A startling UK study suggests that teacher aides can have the opposite effect.
The Education Ministry here is issuing guidelines to schools on how to get the best out assistant teachers - and by the end of the year says it will have a system in place to measure student achievement. Professor Peter Blatchford, from the Institute of Education, University College London and Brian Coffey, Group Manager for Special Education, for the Ministry of Education.
09:45 US correspondent, Steve Almond
Steve Almond reports on the latest from the US on the Supreme Court's approval of gay marriage, Donald Trump's political ambitions and America's victorious women's football (soccer) team.
10:05 Anna Broinowski: inside the North Korean film industry
Anna Broinowski is an award-winning Australian documentary filmmaker whose latest work is an anti-fracking propaganda film made in North Korea with the help of its top directors, composers and movie stars. She was lobbying against a proposed coal seam gas project in inner Sydney, when a friend gave her a copy of Kim Jong Il's manifesto, The Cinema and Directing. Anna decided there was no better place than North Korea to learn the art of propaganda filmmaking, and after two years of trying, was granted permission to film in Pyongyang for three weeks. The result is the film Aim High in Creation and her book about making it, The Director is the Commander, has just been published.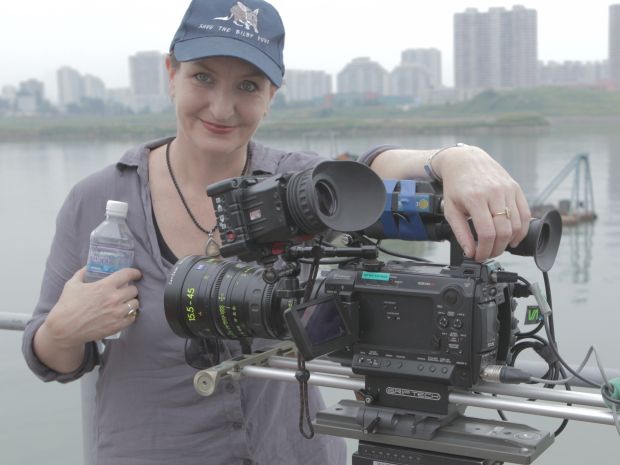 10:35 Book review: 'Wildboy' by Brando Yelavich
Published by Penguin, RRP$35.00. Reviewed by David Hill.
Brando Yelavich started his journey at Cape Reinga in February last year - making his way around 8-thousand kilometres of often rugged coastline - living off the land and sea. Audio
10:45 The Reading: 'I Am Not Esther' by Fleur Beale, read by Hana Pomare
The tale of a teenager's battle for identity after her mother sends her to live with relatives in a closed religious sect (2 of 10, RNZ).
11:05 Business commentator Rod Oram
Rod Oram discusses the FMA's (Financial Market Authority's) 18 million dollar settlement with Hanover Finance directors, also the latest on the Chinese Stock Market and the financial turmoil in Greece.
11:20 Māori Methods of Learning and Teaching
Dame Joan Metge is a social scientist, anthropologist and author. She has spent several decades endeavouring to improve communication and cultural understanding between Maori and Pakeha. At 85, she has a new book Tauira - Maori methods of learning and teaching.
It is based on interviews over the years with 25 Maori telling what is was like growing up in rural communities in the mid 20th Century - and what nurtured their learning experiences as children. It contains lessons for contemporary students and teachers.
Almost 30 years ago she was appointed a Dame Commander of the Order of the British Empire for services to anthropology, she earned her PhD at the London School of Economics in 1958.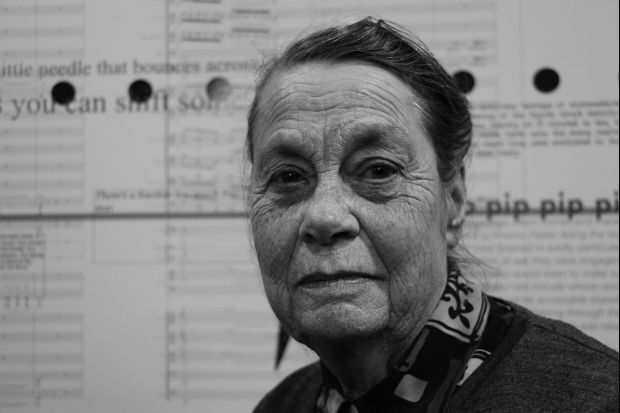 11:45 Media commentator, Gavin Ellis
Gavin Ellis discusses the implications of the Harmful Digital Communications Act - and whether the legislation will be used in attempts to stifle free speech; and whether gossip columnists have too much leeway, this in the light of the recent actions of Rachel Glucina and Pebbles Hooper causing their publications acute embarrassment.
Gavin Ellis is a media commentator and former editor of the New Zealand Herald. He can be contacted on gavin.ellis@xtra.co.nz