Nine To Noon for Tuesday 7 April 2015
09:05 Could cost savings made in energy efficient street lighting be clawed back by electricity companies?
The latest LED lighting technology could save local authorities millions of dollars in electricity costs for street lights - but there are signs that energy and lines companies will raise their prices to make up for lost revenue. A study by Wellington City Council has shown it could make savings of between one and one point five million dollars a year based on current electricity tariffs, but a big risk with moving to the new technology - which provides better, brighter lighting and other advantages - is that any savings made, might be clawed back.
Paul Glennie, Wellington City Council Team Leader of Strategic Planning; and Greg Skelton Chief Executive, Wellington Electricity.
09:30 Is our obsession with anti-bacteria hand soaps doing us more harm than good?
Scientists say the widespread use of the anti-microbial Triclosan is damaging the environment and driving antibiotic resistance. Dr Louis Trembley ecotoxicologist at Nelson based Cawthron Institute explains.
09:45 US Correspondent Susan Milligan
Susan Milligan is a Contributing Editor to US News and World Report. She also writes for The Washingtonian, Rhode Island Monthly, AARP Bulletin, eJournal and other publications. She teaches a course in Government and the Media to Boston University students at the Washington DC Campus. She is a former White House and National Political Correspondent for the Boston Globe.     
10:05 Murray Horn reflects on his four decades in finance and business
Murray Horn has had a four decade career in finance and business traversing senior public service leadership positions. He was at Treasury during the sweeping economic reforms of the fourth Labour government in the 1980's, and served as Treasury secretary during the welfare and labour reforms of the 1990s National government. He's also had top jobs in the private sector, including as managing director of the ANZ, and is now a director on the boards of leading companies Wynyard Group, telco retailer Spark, and the Beijing based board of the China Construction Bank.
10:35 Book review: 'In the Neighbourhood of Fame' by Bridget van der Zijpp
Published by Victoria University Press. Reviewed by Carole Beu.
10:45 The Reading: 'Grudge Match' by David Hill
A recurring nightmare blights a day at the cricket for a man and his date. (1 of 1, RNZ)
11:05 Business commentator Rod Oram
Rod Oram takes a look at the imminent New Zealand-Australian dollar parity and what came out of the NZ oil industry's annual conference.
11:30 Growing Edibles in containers
Author and florist, Fionna Hill lives in an Auckland apartment, but still manages to have a thriving garden of edible plants. She grows them in pots on her balcony, everything from miners lettuce to aubergine. Her latest book is How to grow edibles in containers - good produce from small spaces by Fionna Hill, published by Bateman.
She shares her recipe for Frittata with Potatoes, Greens and Ham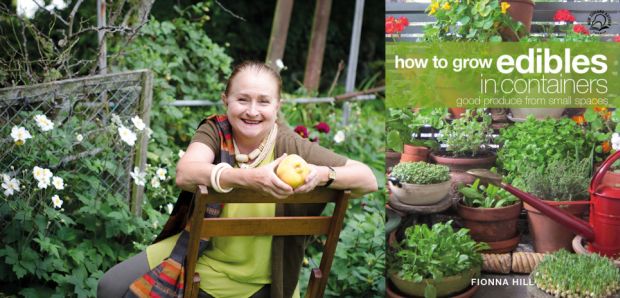 Gallery: Container vege gardening
11:45 Media commentator Gavin Ellis
Gavin Ellis takes a look at the new Paul Henry Breakfast show simulcast on TV and radio.
Music played in this show
Artist: The Secret Sisters
Song: Lonely Island
Composer: Bryant
Album: Put Your Needle Down
Label: Republic
Broadcast time: 09:44
 
Artist: Brian Wilson, She and Him
Song: On The Island
Composer: Wilson
Album: No Pier Pressure
Label: Capitol
Broadcast time: 10:49