Nine To Noon for Wednesday 8 April 2015
09:05 Airlines warn Wellington not to lengthen runway
Airlines warn the Wellington region over the proposed airport runway extension, saying they will not fly long haul to the capital even if it goes ahead.
John Beckett is the Executive Director of the Board of Airline Representatives. Justin Lester is Wellington City Council's deputy mayor.
09:20 Coastal living in the age of climate change

Rising sea levels and increasing fierce storms are predicted to seriously impact coastal communities around the world. Professor Bruce Glavovic, a natural hazards planning expert from Massey University says we need to consider a managed retreat from many coastal settlements. He is the co-editor and writer of Climate Change and the Coast - Building Resilient Communities, which looks at the climate change impact on coastal settings around the world, including America's Gulf of Mexico coast, Britain, Australia, New Zealand, The Maldives, southern Africa, Bangladesh, and Vietnam. The book calls for a major re-think of coastal planning approaches, including moving some communities further away from the coast, and giving coastal communities the resources and flexibility to adjust to the changes.
09:45 Australia correspondent Bernard Keane
Bernard Keane reports on the economy as the kiwi dollar almost reaches parity with the aussie.
10:05 American author, Amy Bloom on 'Lucky Us'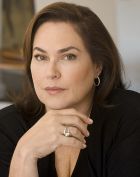 Amy Bloom is an American writer and psychotherapist, she is coming to Auckland Writers Festival next month. She is the author of three novels and three collections of short stories. Her latest novel is Lucky Us was named by the Washington Post  as one of the top 50 fiction books of last year.
The story is about two half sisters who meet for the first time in adolescence and follows their travels across America in the 1940s, as they seek for fame and fortune. Her two previous novels are Love Invents Us and Away.
She is the University Writer in Residence at Wesleyan University and she was previously a creative writing lecturer at Yale University.
10:30 Book Review: Rich Man Road by Ann Glamuzina
Reviewed by Rae McGregor
10:45 The Reading: 'Maintaining Standards' by David Hill
Feathers are ruffled in the staffroom at Girls High when young Robert Cole gets the new position in the Maths. (1 of 1, RNZ)
11:05 Marty Duda's artist of the week: Laura Nyro
Although she wrote some of the biggest hit songs of the late 1960s and early 1970s, Laura Nyro has never gotten the recognition that her fans feel she deserves. With a sound and style that falls somewhere between Carole King and Joni Mitchell, Laura emerged from the New York City folk scene of the 1960s with her debut album in 1967, one that spawned hit records for The 5th Dimension, Blood, Sweat & Tears  and Barbra Streisand with songs like Wedding Bell Blues, And When I Die and Stoney End. By 1968 she was signed to Columbia Records thanks to her association with up and coming record man David Geffen and the hits just kept on coming, again for other artists covering her songs. Laura continued recording, garnering critical acclaim, but few sales until she retired in the mid-1970s. She re-emerged a few years later and recorded sporadically until her death, from cancer at age 49, in 1997.
Tracks:
1. And When I Die – Laura Nyro taken from 1967 album, "More Than A New Discovery" (Verve/Folkways)
2.  Eli's Coming  – Laura Nyro taken from 1968 album, "Eli & The Thirteenth Confession" (Columbia)
3. Gonna Take A Miracle – Laura Nyro & Labelle taken from 1971 album, "Gonna Take A Miracle" (Columbia)
4. Broken Rainbow – Laura Nyro taken from 1993 album, "Walk The Dog & Light The Light" (Columbia)
11:30 Women in law
Natalya King is the author of Raising the Bar: Women in law and business, which examines the progress and participation of women in New Zealand's legal and professional services industries.
She says she became tired of reading the same statistics and having the same conversations about the lack of female progress in New Zealand's corporate and professional services. Her book aims to provide information and also to guide businesses on how to pursue and profit from gender diversity within their organisations.
11:45 Arts commentator Courtney Johnson
We visit New Zealand artist Michael Parekowhai's new survey exhibition at Brisbane's Gallery of Modern Art.
Gallery: Michael Parekowhai: The Promised Land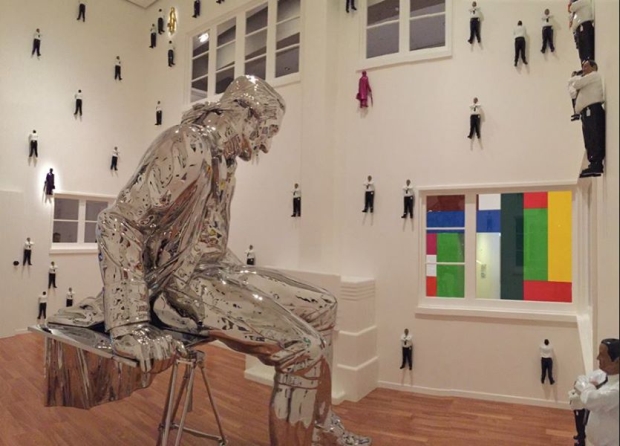 Installation view, 'Memory Palace' and 'The English Channel', 2015. Photograph: Jim Barr and Mary Barr.