Music 101 for Saturday 16 February 2013
2-3pm
Richard King
We hear back room tales from the UK's top independent labels including Factory, Rough Trade, 4AD and Warp, with Richard King, author of  How Soon Is Now - The Madmen and Mavericks Who Made Independent Music 1975–2005.

Jon Spencer Blues Explosion
Emma Smith talks with Jon Spencer about the connection between rock n roll and danger, and keeping up with his younger self.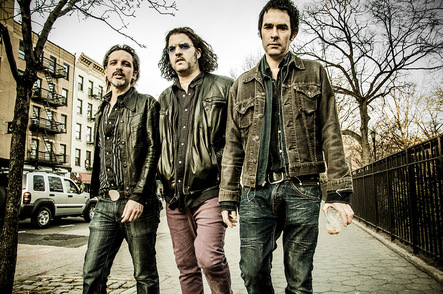 The Sampler: Atoms For Peace Amok
Nick Bollinger reviews the debut album of Thom Yorke's Atoms For Peace, which also features RHCP bassist Flea and percussionist Mauro Refosco, Radiohead producer Nigel Godrich and Beck's drummer Joey Waronker.
3-4 pm
Tyree
Smashproof's Tyree talks to Sam Wicks about his new solo album Motivation.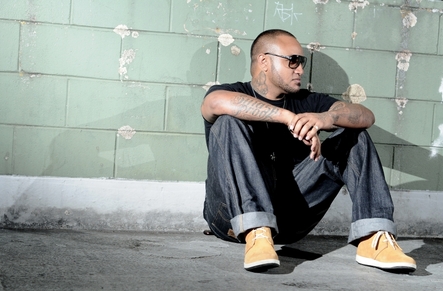 Maree Sheehan
The soulful vocalist takes time out from mentoring younger musicians to release her latest album Chasing The Light.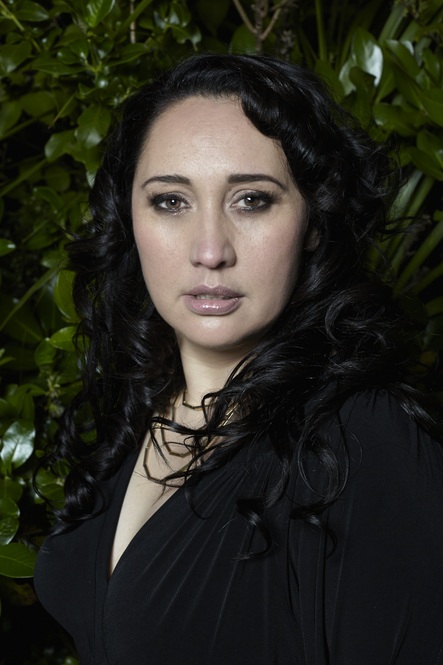 The Sampler: Lau- Race The Loser
Nick Bollinger shines the spotlight on forward-looking Scottish folk trio Lau.
The Gig Guide
Hear about the best gigs to see around the country.

4-5 pm
Woody Guthrie
Editor Douglas Brinkley talks with Mark Coles about House of Earth, a  previously unknown novel by US folk singer Woody Guthrie.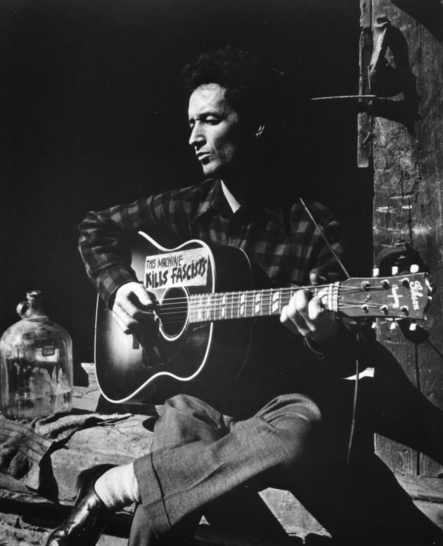 Live: An Emerald City
Self proclaimed 'Space Music' makers, Berlin-based six-piece An Emerald City play a mesmerizing live show, recorded at the 2012 International Arts Festival.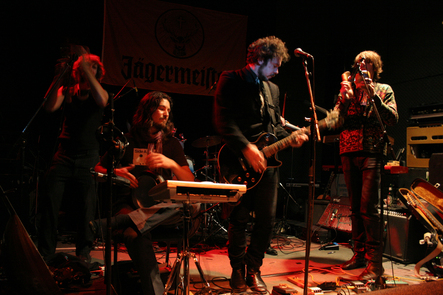 Performance Arcade 2013: Pyramider
Eva Radich meets Dougal McKinnon and his musical Tesla coil.
Music played in this show
2-3pm
Artist: Plaid
Song: Dett
Composer: Handley/ Turner
Album: Warp 20 (unheard)
Label: Warp
Access All Areas: How Soon Is Now
Artist: The Smiths
Song: How Soon Is Now?
Composer: Morrissey-Marr
Album: The Sound of the Smiths (Deluxe Version) [Remastered]
Label: Rough Trade - Reprise

Artist: The Normal
Song: Warm Leatherette
Composer: Daniel Miller
Album: 7" Single
Label: Mute Records

Artist: Depeche Mode
Song: Everything Counts [Edit]
Composer: Martin Gore
Album: The Best Of
Label: Mute EMI

Artist: The Jesus & Mary Chain
Song: Sidewalking
Composer: William Reid
Album: 21 Singles
Label: Creation - Sony

Artist: New Order
Song: Blue Monday
Composer: New Order
Album: Singles
Label: Factory

Artist: The KLF
Song: Last Train To Trancetral
Composer: Drummond - Caughty
Album: The White Room
Label: download

Artist: Oasis
Song: Roll With It
Composer: Gallagher - Oasis
Album: Time Flies... 1994-2009 [Disc 1]
Label: Creation – Sony

Artist: The Durutti Column
Song: Otis
Composer: Vini Reilly
Album: download
Label: Factory

Artist: This Mortal Coil
Song: Song to the Siren
Composer: Tim Buckley
Album: It'll End in Tears (Remastered)
Label: 4AD

Artist: The Prodigy
Song: Firestarter
Composer: The Prodigy
Album: Their Law (The Singles 1990-2005) [Disc 1]
Label: XL Records
Artist: Ducktails
Song: Planet Phrom
Composer: Gutteridge
Album: The Flower Lane
Label: Domino
Artist: The Monks
Song: Monk Time
Composer: The Monks
Album: Black Monk Time
Label: Polydor
Jon Spencer Blues Explosion
Artist: Jon Spencer Blues Explosion
Song: Get Your Pants Off, Strange Baby, Bag Of Bones, Black Mold
Composer: Jon Spencer Blues Explosion
Album:Black Mold
Label:Matador

Artist: Milton Babbitt
Song:Philomel for Soprano and Tape
Composer: Babbitt
Album: OHM : The Early Gurus Of Electronic Music
Label: Ellipsis

Artist: Jon Spencer Blues Explosion
Song: Ice Cream Killer
Composer: Jon Spencer Blues Explosion
Album:Black Mold
Label:Matador
 
Artist: The Veils
Song: Through The Deep Dark Wood
Composer: Andrews
Album: Time Stays We Go
Label: Pitch Beast
The Sampler: Atoms For Peace
Artist: Atoms For Peace
Songs:Ingenue, Default, Stuck Together Pieces, Unless, Before Your Very Eyes, Judge Jury and Executioner
Composer: Atoms For Peace
Album: Amok
Artist: Jonny Greenwood
Song: Alethia
Composer: Johnny Greenwood
Album: The Master Soundtrack
Label: Nonesuch
3-4pm
Artist: Smashproof
Song: Brother
Composer: Smashproof
Album: The Weekend
Label: MTC
Tyree
Artist: Tyree
Songs: Get By/Take Me Way/Survivors/Fighter/The World Won't Wait/I Want It All/I Do It for My City
Composer: Tyree
Album: Motivation
Label: Move the Crowd/Warner Music
Label: XL Recordings
Artist: Aaradhna
Song: Keep My Cool
Composer: Aaradhna, Peter Wadams, Evan Short,
Album: Treble And Reverb
Label: Dawnraid
Maree Sheehan
Artist: Maree Sheehan
Song: To Be Free (Kia Tu Mahea)
Composer: Maree Sheehan
Album:
Label: Tangata

Artist: Emma Paki
Song: System Virtue
Composer: Emma Paki
Album: Oxygen of Love
Label: Virgin

Artist: Maree Sheehan
Song: Without You
Composer: Maree Sheehan
Album: Chasing The Light
Label: Warner

Artist: Maree Sheehan
Song: Mistakes
Composer: Maree Sheehan, Kereta
Album: Chasing The Light
Label: Warner
Artist: The Como Mamas
Song: Old Landmark
Composer:
Album: Get An Understanding
Label: Daptone
Artist: Kurt Vile
Song: Walkin On a Pretty Day
Composer: Vile
Album: Walkin On a Pretty Daze
Label: Matador
The Sampler: Lau
Artist: Lau
Songs: Far From Portland, Saint Monday, Save The Bees, The Bird That SWinds The Spring, Torsa, Throwing Pennies
Composer: Lau
Album: Race The Loser
Label: Reveal Records
Gig Guide
Artist: The Stone Roses
Song: Fools Gold
Composer: Ian Brown
Album: Fools Gold/What The World Is Waiting For
Label: Silvertone

Artist: DJ Yoda
Song: Fresh Fly Fellas
Composer:DJ Yoda
Album: The Amazing Adventures Of DJ Yoda
Label: Anitdote

Artist: Xuri Cruz
Song: Oh! Lothario
Composer:Bradley Artist
Album: n/a
Label:n/a
4-5pm
Artist: Woody Guthrie
Song: This Land Is Your Land
Composer: Guthrie
Album:
Label:
An Emerald City : Live
Artist: The Woohoo Revue
Song: Van Boldrin
Compoer: The Woohoo Revue
Album: Gypsy Fever
Label: Monkey
Artist: The Shangri Las
Song: Leader Of The Pack
Composer: George Morton, Jeff Barry, Ellie Greenwich
Album: n/a
Label: Red Bird
Artist: Black City Lights
Song: Same
Composer:Calum Robb and Julia Catherine Par
Album: Parallels EP
Label: Stars And Letters
Performance Arcade with Pyramider
Artist: Autechre
Song: Jateeve C
Composer:Autechre
Album: Exai
Label: Warp