Music 101 for Saturday 9 February 2013
2-3 pm

Savoy Family Cajun Band
Ann Savoy, her husband Marc Savoy and their two sons Joel and Wilson are on a mission to preserve the Cajun flavours of their homeland, Louisiana. Ann joins us to share Southern stories before their performance at WOMAD Taranaki in March.


Mardi Gras in New Orleans
Garth Cartwright was in New Orleans recently to experience the annual Mardi Gras celebrations. He tells us why they are so famous and how Native and African American cultures have mixed.

The Sampler: Louisiana
Nick Bollinger reviews an illuminating introduction to the music of Louisiana that accompanies a literary publication, The Oxford American.

3-4 pm

Mike Cave
Studio owner Mike Cave learned his trade under the wing of producers like Coldplay recording maestro Ken Nelson. He's been using those same tools ever since on acts like The Zutons and The Charlatans and a new album he's produced by up and coming Brit James Vincent McMorrow.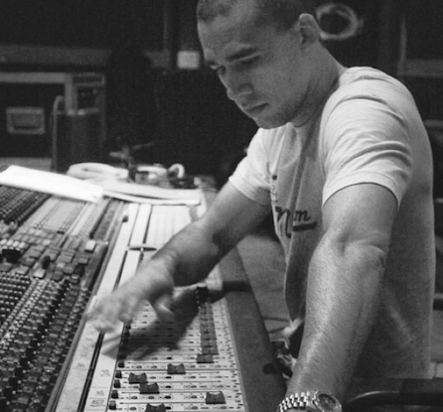 @Peace
The Auckland hip-hop collective is marking Valentine's Day with a new EP that wrestles with  the temptations that come with newfound fame, monogamy, and heartbreak.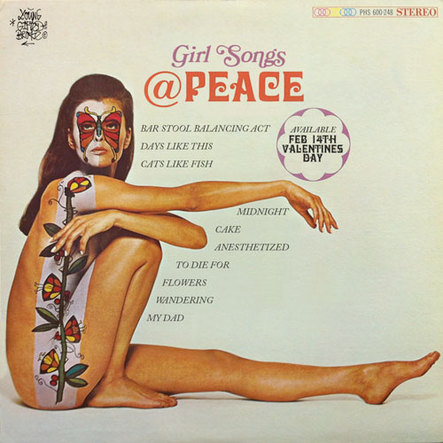 The Sampler: Aaron Neville
Nick Bollinger reviews a nostalgic set from Aaron Neville.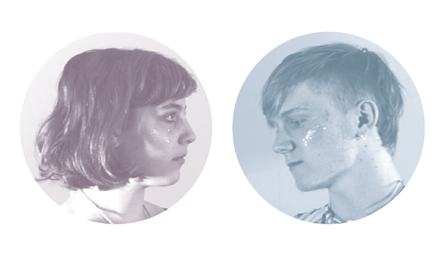 Gig Guide
The latest announcements and choice picks around the country to witness.

4-5 pm
Camp A Low Hum 2013
We're reporting from this weekend's Camp A Low Hum - the boutique music festival where nobody knows the lineup, but by the end of the weekend it feels like everyone knows your name.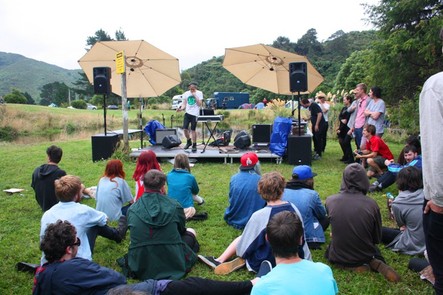 LIVE: Two Cartoons
Dunedin-based pop guitar wzards Two Cartoons perform live at Roundhead Studios.
Music played in this show
2-3 pm
Artist: Nightmares On Wax.
Song: Da Feelin
Composer: George Evelyn
Album: Thought So
Label: Warp
Artist: Womack & Womack
Song: Celebrate The World
Composer: Gypsy Wave Banner, Rue
Album:Conscience
Label: Island
Savoy Family Cajun Band
Artist: The Savoy Family Band
Song: Tite Robe Courte, Rockin Chair Two Step, Crowley Two Step, Je Me Sens Comme Un Pauvre Orpheline,  Cheese Cloth
Composer: Savoy/ Savoy/ Savoy/ Savoy
Album: Turn Loose But Don't Let Go
Label: Arhoole
 
Artist: Antibalas
Song: Che Che Cole Makossa
Composer: Antibalas
Album:Government Magic
Label: Daptone
Artist: Bobby Charles
Song: See You Later Alligator
Composer: Bobby Charles
Album: Walking to New Orleans
Label: Westside
Mardis Gras in New Orleans
The Sampler: Louisiana
Artist: The Gaturs
Song: Gator Bait
Composer: Turbinton
Artist: Nathan & The Zydeco Cha Chas
Song: Old Man's Darling
Composer: Williams Sr.
Artist: Meschiya Lake & the Little Big Horns
Song: Lucky Devil
Composer: Jurzak
Artist: Ricky B
Song: Shake Fa Ya Hood
Composer: Bickham
Artist: Chris Stafford
Song: Parlez-Nous a Boire
Composer: Balfa
Artist: Dickie Landry
Song: Fifteen Saxophones
Composer: Landry
Artist: Robert Pete Williams
Song: A Thousand Miles From Nowhere
Composer: Williams
Artist: Margaret Lewis
Song: Reconsider Me
Composer: Lewis/Smith
Artist: Clarence Garlow
Song: Bon Ton Roula
Composer: Garlow
Album: The Sound Of Louisiana: Oxford American Southern Music Issue
Label: Oxford American
Artist: The Troggs
Song: Wild Thing
Composer: Chip Taylor
Album: The Best Of The Troggs.
Label: Mercury
Artist: Snapper
Song: Hang On
Composer: Gutteridge
Album: Snapper EP
Label: Flying Nun
3-4 pm
Mike Cave
Artist: James Vincent McMorrow
Song: If I Had A Boat
Composer: James Vincent McMorrow
Album:
Label: EMI/Believe

Artist: Badly Drawn Boy
Song: Silent Sigh
Composer: Badly Drawn Boy
Album: About A Boy OST
Label: XL
Artist: The Charlatans
Song: Try Again Today
Composer: The Charlatans
Album: Up At The Lake
Label:

Artist: The Noisettes
Song: I Want You Back
Composer: The Noisettes
Album:
Label: Absolute/Mono-Ra-Rama

Artist: Tinchy Styder
Song: Oh No
Composer: Tinchy Stryder
Album:
Label: Universal/Island

Artist: ROX
Song: Heart Ran Dry
Composer: ROX
Album:
Label: Rough Trade

Artist: Lee Perry
Song: Dreadlocks In Moonlight
Composer: Lee Perry
Album: The Millennium Collection
Label: UM
Artist: Max Romeo & The Upsetters
Song: War In A Babylon
Composer: Romeo, Perry
Album: War In A Babylon
Label: Island
@Peace
Artist: @Peace
Song: Barstool Balancing Act 1/Cats Like Fish/Cake/Anesthetised/ Wandering/My Dad
Composer: @Peace
Album: Girl Songs
Label: Young, Gifted & Broke/Frequency Media Group
Artist:Was (Not Was)
Song: Dad I'm In Jail
Composer: Was/Was
Album:What Up Dog
Label:Universal
The Sampler: Aaron Neville
Artist: Aaron Neville
Song: Money Honey
Composer: Stone
Song: Ruby Baby
Composer: Leiber/Stoller
Song: Ting A Ling
Composer: Nugerte
Song: Work With Me Annie
Composer: Ballard
Song: My True Story
Composer: Pitt/Waltzer
Song: Be My Baby
Composer: Barry/Greewich/Spector
Album: My True Story
Label: Blue Note
Artist: Donald Byrd
Song: Groovin' For Nat
Composer: Wilkins
Album: Groovin' For Nat
Label: Black Lion
Introducing: Athuzela Brown
Artist: Athuzela Brown
Song: You Are My Mansion
Composer: Athuzela Brown
Album: n/a
Label: n/a
Gig Guide
Artist: So So Modern
Song: The New International
Composer: So So Modern
Album: 0002 EP
Label: n/a

Artist: Bloc Party
Song: Hunting For Witches
Composer: Bloc Party
Album: A Weekend In The City
Label: Shock

Artist: Cornerstone Roots
Song: One Fine Day
Composer: B. McMillan
Album: Soul Revolution
Label: Motherland
4-5pm
Camp A Low Hum 2013
Artist: Sarah Mary Chadwick
Song :Perfect For You
Composer: Chadwick
Album: Perfect For You
Label: Mess + Noise

Artist: Eyeliner
Song:Scenery
Composer: Rowell
Album: High Fashion Mood Music
Label: Crystal Magic

Artist: Foxtrot/ Flo Wilson
Song: An Apology
Composer: Wilson
Album: An Apology
Label:

Artist: Alba
Song:Murder
Composer: Alba
Album: Murder bw Caspers Theme
Label:

Artist: Lightening
Song: Starstruck
Composer: Logan
Album: Infinite Downtime
Label:

Artist: Proton Beast
Song: Androutsopoulos
Composer: Harwood/ Holdsworth
Album: 2000 and Blood
Label: Hell Is Now Love

Artist: Space Ventura
Song: Watch It Grow (demo)
Composer: Space Ventura
Album: Unrelesed
Label:

Artist: Eru Dangerspiel
Song: Kevin
Composer: Gooch
Album; Great News For The Modern Man
Label:Eru
Artist: The All Seeing Hand
Song: Geronimo
Composer: The All Seeing Hand
Album: The All Seeing Hand
Label: n/a
Artist: Tommy Ill
Song: Living Dead
Composer: Tommy Ill
Album: New Hat And A Haircut
Label: EMI
Live: Two Cartoons
Artist: Two Cartoons
Song: Tiny Terrors
Composer: Two Cartoons
Album: Unreleased
Label: live session 95bfm

Artist: Two Cartoons
Song: Scientific Life
Composer: Two Cartoons
Album: Unreleased
Label: live session 95bfm

Artist: Two Cartoons
Song: Dreams
Composer: Two Cartoons
Album: Unreleased
Label: live session 95bfm

Artist: Two Cartoons
Song: Technicolour Turncoat
Composer: Two Cartoons
Album: Unreleased
Label: live session 95bfm

Artist: Two Cartoons
Song: Utah
Composer: Two Cartoons
Album: Unreleased
Label: live session 95bfm

Artist: Two Cartoons
Song: Rainbows
Composer: Two Cartoons
Album: Unreleased
Label: live session 95bfm

Artist: Two Cartoons
Song: Tim (excerpt)
Composer: Anthonie Tonnon
Album: Unreleased
Label: live session 95bfm

Composer: Two Cartoons.
Album: Live Recording Unreleased.
Label: 95 bfm
Artist: Mongo Skato
Song: Arabonradar
Composer: Thomas Richards
Album: n/a
Label: n/a