Music 101 for Saturday 2 February 2013
2-3pm
Bat For Lashes
Laneway headliner Natasha Khan does like to be beside the seaside- she talks about the environmental influences on her third album The Haunted Man.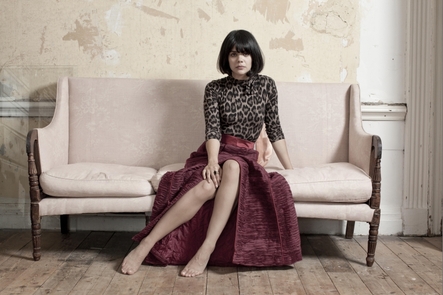 The Phoenix Foundation
Sam Scott and Luke Buda on choosing a new drummer, with a preview from their forthcoming new album Fandango.
 
The Sampler: Ruby Suns- Christopher
Ryan McPhun heads back to the future on the Ruby Suns' new synth heavy release Christopher.
A Place to Bury Strangers
Sam Wicks catches up with Dion Lunadon, former D4 guitarist turned bassist for New York's noisest band,  A Place To Bury Strangers.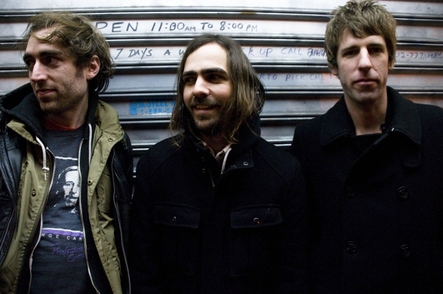 John Edwards - The First Copyright Tribunal Ruling
This week the first penalty payment was awarded through the newly established Copyright Tribunal. We talk with lawyer John Edwards about how the Copyright Tribunal has interpreted the controversial new law.
3-4pm
 
Yo La Tengo
Ira Kaplan talks about Yo La Tengo's 13th album, Fade, approaching their 30th birthday, and the curious appeal of "murdering" classic songs.
The Great North
Hear Hayden Donnell talk about Halves, which took away the Tui for best folk album this week. Listen here.
Flip Grater in Session
Fresh from France, singer-songwriter Flip Grater joins us to play a few tunes from her new album and share tips on how to live it up whilst broke in one of the most expensive cities in Europe.
The Sampler: Unknown Mortal Orchestra II
Nick Bollinger takes a listen to the second album from ex Mint Chick Ruban Nielson's Unknown Mortal Orchestra. Hear his Summer Music 101 Mixtape here.
Gig Guide
Rhys Morgan with new show announcements and Music 101's must hear picks for the week.
4-5pm
Dimmer LIVE
The final ever live outing from Shayne Carter's long-running vehicle Dimmer, captured live at Bar Bodega in Wellington in August 2012. It's a three song-set, including an epic version of Seed. Fans take note!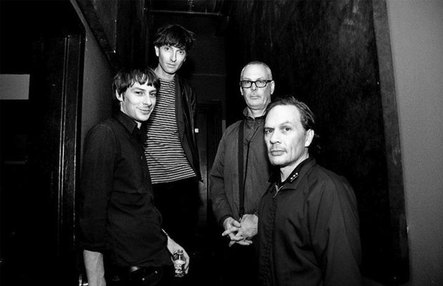 Introducing: Terror of the Deep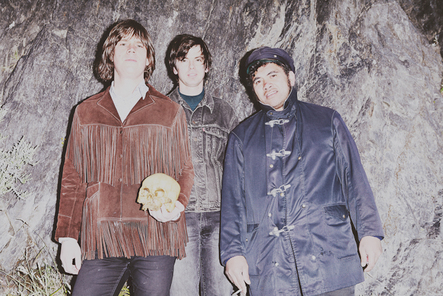 Picture by David James
Golden Curtain
Featuring members of Garageland and Gran Prix, Hawke's Bay's Golden Curtain on the making of their debut English Tuning.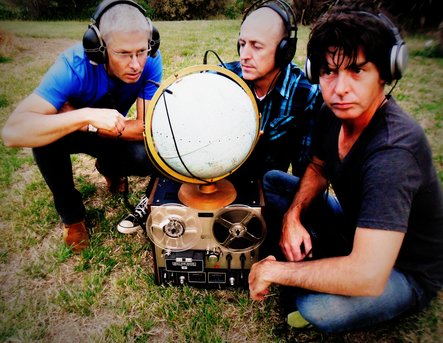 Music played in this show
2-3pm
Artist: Gravenhurst
Song: The Velvet Cell Reprise
Composer: Nick Talbot
Album: Fires in Distant Buildings
Label: Warp.
Bat For Lashes
Artist: Bat for Lashes
Song: All Your Gold, Oh Yeah
Composer: Natasha Khan
Album: Haunted Man
Label: Parlophone
Artist: The Phoenix Foundation
Song: The Captain
Composer: The Phoenix Foundation
Album: Fandango
Label: Universal
The Sampler: Ruby Suns  Christopher
Artist: The Ruby Suns
Songs: Desert Of Pop, In Real Life, Rush, Starlight, Kingfisher Call Me, Boy, In Real Life
Composer: McPhun
Album: Christopher
Label: Sub Pop
 
Artist: The Knife
Song: Full Of Fire
Composer: The Knife
Album: Shaking The Habitual
Label: Rabid
A Place To Bury Strangers
Artist: The Gordons
Song: Machine Song
Composer: The Gordons
Album: Future Shock
Label: Flying Nun
The First Copyright Tribunal Ruling
Artist: Rihanna
Song: Man Down
Composer: Joseph/ Thomas/ Thomas/ Layne
Album: Loud
Label: Def Jam
Artist: Tortoise
Song: Glass Museum
Composer: Tortoise
Album: Millions Now Living Will Never Die
Label: Thrill Jockey
3-4pm
Yo La Tengo- Ira Kaplan
Artist: The Great North
Song: Lead Me Light
Composer: Donnelly
Album: Halves
Label: B&W
Artist: Babx
Song: Lettera
Composer: Babx
Album: Babx
Label: Karbaoui
Flip Grater in Session
Artist: Flip Grater
Songs: Already Gone, Marry Me, Exit Sign
Composer: Flip (Clare) Grater,
Album: Unreleased
Label: Radio NZ Recording
The Sampler: Unknown Mortal Orchestra II
Artist: Unknown Mortal Orchestra
Songs: No Need For A Leader, Swim and Sleep (Like A Shark), Fade In The Morning, Monki, From The Sun, One At A Time, The Opposite Of Afternoon, So Good At Being In Trouble
Composer: Neilson
Album: Unknown Mortal Orchestra II
Label: JagJaguwar
Gig Guide
Artist: Toots & The Maytals
Song: 54-46 Was My Number
Composer: Frederick Toots Hibbert.
Album: The Best of Toots & The Maytals.
Label: Island
4-5pm
 
Dimmer Live at Bodega
Artist: Dimmer
Song: Degrees of Existance, The Seed, Crystallator
Composer: Carter
Album: Unreleased
Label: Radio NZ Recording
Introducing: Terror of The Deep
Artist: Terror of the Deep
Song: Fallen Down Tree
Composer: O.Dixon
Album: Death of the Gideon
Label: n/a
Artist: Garageland
Song: Comeback
Album: Last Exit To Garageland
Composer: J.Eade/Garageland
Label: Flying Nun
Golden Curtain
Artist: Golden Curtain
Song: Be Around, Everything's Fine
Composer: Golden Curtain
Album: English Tuning
Label: Private
Artist: Dinosaur JR
Song: Not You Again
Composer: J. Mascis
Album: Whatever's Cool With Me
Label: Blanco y Negro/Sire
Artist: Scalper
Song: Lullaby feat. Claire Duncan
Composer: Scalper
Album: Lullaby
Label:
Artist: Rackets
Song: Get Away
Composer: Rackets
Album: High Places
Label: Banished
Artist: Two Fingers
Song: Vengeance Rhythm
Composer: Amon Tobin
Album: Vengeance Rhythm
Label: Big Dada