Music 101 for Saturday 23 February 2013
2-3 pm
Detroit: Music City
Detroit, once one of the powerhouses of modern America, has fallen into economic decline. To what extent can the arts and especially music help to revitalise its esteem?
Canadian producer talks about his take on Trap – a slow-moving, sub-bass-heavy form of hip hop music that originated from the American South.
Sable and Forest Spirits
Electronic producers Sable and Forest Spirits met and made music after a fateful drunk email.
You can download their album here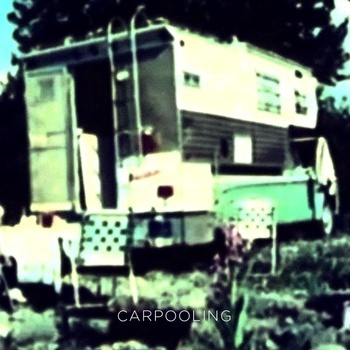 3-4 pm
The Sampler: Salif Keita
A French-slanted set from Malian singing star Salif Keita.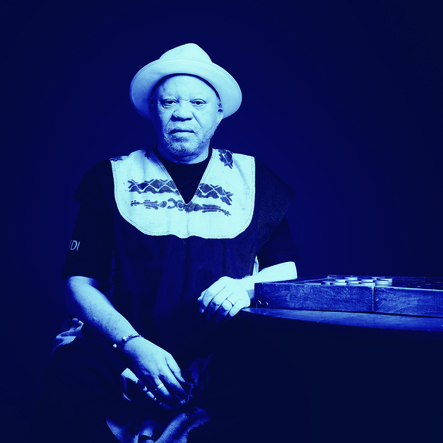 Peter Gutteridge of Snapper talks with Emma Smith about the band's third incarnation after their first show at Camp A Low Hum 2013. With Jack Reid and Danny Brady.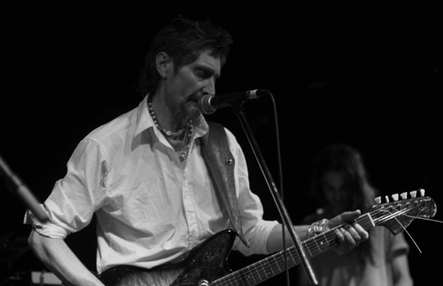 Photo by Nigel Moore
Pop Strangers
The Hamiltonian guitar throttlers release their first album - sharp and brittle as an oyster shell, yet filled with pearls that stroke the ear.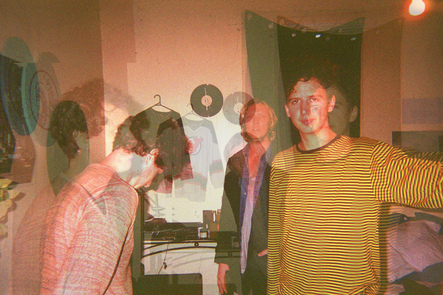 The Gig Guide
We hear about the best gigs around the country.
4-5 pm
A Flat City: The Music Venues
Impressions and experiences from Christchurch's creative community following the February 2011 Earthquakes.
In A Flat City: The Music Venues we hear from the people that ran some of Christchurch's most loved and prominent venues, Al Park from Al's Bar, Jonny Moore from Goodbye Blue Monday, Andrew Bishop from the Wunderbar and Ross Herrick from Dux de Lux and Dux Live. Their stories are set to songs that helped define these iconic pieces of Christchurch's live music scene. (Part 1 of 2)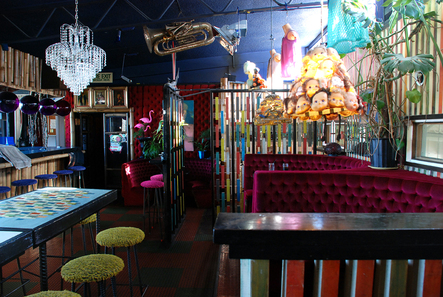 The Sampler: Petra Haden
A very vocal tribute to movie soundtracks from Petra Haden.
Leighton Craig
Minimalist Brisbanian Leighton Craig discusses landscapes, keyboards and music during his recent New Zealand Tour.
Music played in this show
2-3pm
Artist: Carl Craig
Song: At Les
Composer: Carl Craig
Album: More Songs About Food And Revolutionary Art
Label: Planet E
Detroit- New Music with Mark Coles
Artist: Angel Haze
Song: New York
Composer: R.Wilson
Album: Reservation EP
Label: Republic
Lunice
Artist: Lunice
Song: Runnin/The Good Kids
Composer: L.Pierre
Label: Mad Decent

Artist: TNGHT
Song: Bugg
Composer: L.Pierre/R.Birchard
Label: Fool's Gold

Artist: Trinidad James
Song: All Gold Everything
Composer: N.Williams
Album: Don't Be S.A.F.E.
Label: Def Jam
Artist: Hudson Mohawke
Song: Fuse
Composer: Mohawke
Album: Butter
Label: Warp
Artist: Lorde
Song: Royals
Composer: Lorde
Album: The Love Club
Label: Universal
Sable and Forest Spirits
Artist: Sable
Song: Blowfly / It's 4 in the Morning
Composer: John Edward
Album: 4am
Label: Self released

Artist: Forest Spirits
Song: A Diet of Seeds / Hey, Dumb Dumb Freedom / Song and Dance
Composer: Liam Richardson
Album: EP
Label: Sonorous Circle

Artist: Forest Spirits & Sable
Song: Muscle Cars / I Miss You / Island Time (Yumo Remix)
Composer: John Edward, Liam Richardson
Album: Carpooling
Label: Self released
Artist: Eavesdrop
Song: Violin Blossom
Composer: Wood
Album: Pins and Needles
Label: Loop
3-4pm
Artist: Kevin Ayers
Song: Blue
Composer: Ayers
Album: Yes We Have No Mananas
Label: Harvest
Artist: Bassekou Kouyate
Song: Ne Me Fatigue Pas
Composer: Koyate
Album: Jama Ko
Label: Out Here
The Sampler: Salif Keita
Artist: Salif Keita
Songs: Da, Tale, Samfi, C'est Bon, Simby, Natty
Composer: Keta/Cohen-Solal
Album: Tale
Label: Cartell
Artist: The Mantarays
Song: Happy Houses
Album: Garden Of Light
Composer: The Mantarays
Label: n/a
Snapper
Introducing: Prophet Hens
Artist: Prophet Hens
Song: Pretty
Composer: Prophet Hens
Album:
Label:
Popstrangers
Artist: Popstrangers
Song: Roy Brown, Heaven, Cat's Eyes, Occasion
Composer: Popstranger
Album: Antipodes
Label: SPUNK
Gig Guide
Artist: Moon Duo
Song: Mazes
Composer: Moon Duo
Album: Mazes
Label: Fuse

Artist: Buzzcocks
Song: Walking Distance
Composer: Garvey
Album: Ever Fallen In Love? Buzzcocks Finest
Label: EMI

Artist: Minuit
Song: We're All Scared Professor
Composer: Ruth Carr, Paul Dodge
Album: Who Will Guard The Guards Themselves?
Label: Tardus
Artist: Baauer
Song: Harlem Shake
Composer: Baauer
Album:
Label: Mad Decent, Jeffrees
4-5pm
 
Artist: Mara TK
Song: Ma Wai Ra
Album: Songs For Christchurch
Composer: Mara TK
Label: Southbound
A Flat City: The Venues
Artist – Dubwize.
Song - Roots Philosophy.
Composer – Dubwize
Album - …To The tower
Label - Dubwize

Artist - The Veils
Song - The Letter
Composer – Finn William Andrews
Album – Sun Gangs
Label – Rough Trade Records

Artist - Sleepy Age
Song - Cat Face
Composer – Sleepy Age
Album – Single
Label – Independent

Artist - Transistors
Song – Details
Composer – Crawford-Ellis/Harding/Roxburgh
Album – Flux Pentaphile
Label – Independent

Artist - Clowndog
Song - Mates With Marxist
Composer – Spanky/Idiot Pants/Sherbert
Album – The Cantankerous Mainstream
Label - Independent

Artist - Transistors Set
Song - This House In Order
Composer – Crawford-Ellis/Harding/Roxburgh
Album – Shortwave
Label – Independent

Artist - Shapeshifter
Song - Move With Me (feat. Lady 6)
Composer – Trevethick/Apera/Abrams/Hooves/Robinson/Tamiti
Album – Realtime
Label – Kog Transmissions
Artist: Tommy Kahi Group
Song: Bumble Bee Boogie
Composer:
Album: Christchurch: The Music
Label: EMI
The Sampler: Petra Haden
Artist: Petra Haden
Song: A Fistful Of Dollars
Composer: Morricone
Song: Cool Hand Luke
Composer: Schifrin
Song: Psycho Prelude
Composer: Herman
Song: Goldfinger
Composer: Barry/Bricusse/Newley
Song: Carlotta's Gallop
Composer: Rota
Song: Bagdad Cafe
Composer: Telson
Album: Petra Goes To The Movies
Label: Anti-
Artist: Fantomas
Song: Spider Baby
Composer: Ronald Stein
Album: An Experiment In Terror
Label: Ipecac
Leighton Craig
 
Artist: Pumice
Song: Pumice Raft
Composer: Neville
Album: Pumice Raft
Label:Last Visible Dog