Music 101 for Saturday 2 March 2013
2-3 pm
Access All Areas: Steve Miller
Steve Miller is one of the great blues-rock guitarists and songwriters of American music.  But there's a lot more to Steve Miller than just those massive hit singles like 'The Joker', 'Fly Like An Eagle' and 'Take the Money and Run'.  He was no overnight sensation. Back in the day before those songs took off Steve Miller's early catalogue of  albums recorded for Capitol Records are regarded as seminal albums that contributed to the counter-cultural soundtrack of the 70's.


Deep Purple
Veteran hard rock band Deep Purple have been making ears bleed since they formed in 1968, eventually becoming one third of the great hard-rock triumvirate along with Led Zeppelin and Black Sabbath. We talk with lead vocalist Ian Gillan during the group's New Zealand stop over.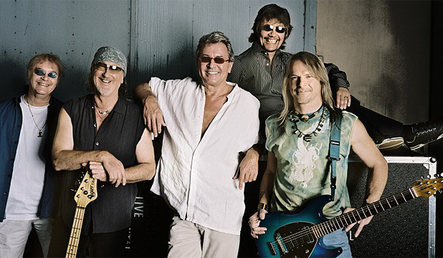 Electric Fence
One of Camp A Low Hum's most memorable performances- 10 year old Louis Amos and his brother-in-law Troy Naumoff performing drone metal by the lagoon.
The Taite Music Finalists 2013
We look at the finalists for this year's Taite Music prize.
YouTube Charts
Billboard, the US music chart agency has announced it will include YouTube plays in its chart calculations - how will this affect modern music?
3-4 pm
Chicks On Speed
Chicks on Speed's Melissa Logan and Alex Murray-Lesley join jeweller and old friend Lisa Walker for Touch Me I'm Body Centric at the Wellington City Gallery.

The Wedding Present: In Session
One of Leeds' finest- the Wedding Present kick out some of their favourite jams at Roundhead.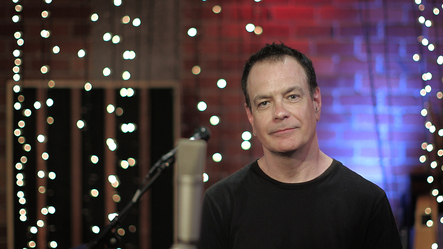 The Sampler: Nick Cave and the Bad Seeds
Nick Bollinger listens to the 15th album from Nick Cave and his Bad Seeds - Push The Sky Away-  and finds it's still brooding with menace and romantic ideals.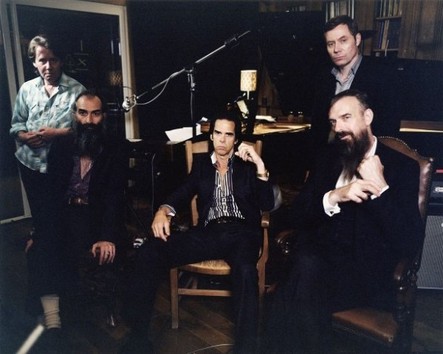 The Gig Guide
Our picks for the best gigs and events around the country.
4-5pm
A Flat City: The Music Engineers
Impressions and experiences from Christchurch's creative community following the February 2011 Earthquakes.
In A Flat City: The Music Engineers, we meet people behind Christchurch's recording studios and live sound mixing: Ben Edwards from The Sitting Room, Rob Mayes from Failsafe Records, Arnie Van Bussel of Nightshift Studios, and live engineer and MAINZ tutor Marcus Winstanley. (part 2 of 2)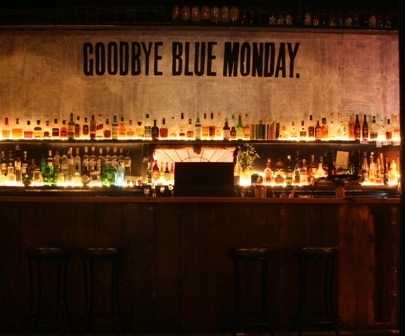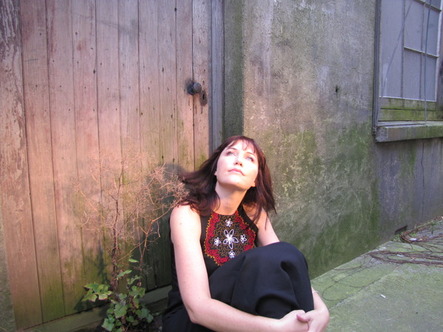 Hava Nagila: The Movie
Director Roberta Grossman discusses her documentary which looks at the origins behind Hava Nagila - the song.
The Sampler: Gypsies
Nick Bollinger talks with Goran Bregovic and Niko Nezna from the Gyspy Fever compilation.
Music played in this show
2-3pm
 
Artist: Les Paul
Song: The Carioca
Composer:
Album: Les Paul, The Legend, The Legacy
Label:Capitol
Steve Miller
Artist: Steve Miller Band
Song: Space Intro
Composer: Steve Miller
Album: Complete Greatest Hits
Label: Capitol Records

Artist: Steve Miller Band
Song: Fly Like An eagle
Composer: Steve Miller
Album: Complete Greatest Hits
Label: Capitol Records

Artist: Steve Miller Band
Song: Dear Mary
Composer: Steve Miller
Album: Sailor
Label: Capitol Records

Artist: Steve Miller Band
Song: Sweet Home Chicago
Composer: Robert Johnson
Album: Let Your Hair Down
Label: Space Cowboy Records:

Artist: Steve Miller Band
Song: Space Cowboy
Composer: Steve Miller
Album: Complete Greatest Hits
Label: Capitol Records

Artist: Steve Miller Band
Song: Living in the USA
Composer: Steve Miller
Album: Complete Greatest Hits
Label: Capitol Records:

Artist: Steve Miller Band
Song: Children Of The Future
Composer: Steve Miller
Album: Children Of The Future
Label: Capitol Records

Artist: Steve Miller Band
Song: My Dark Hour
Composer: Steve Miller
Album: Brave New World
Label: Capitol Records

Artist: Steve Miller Band
Song: Overdrive
Composer: Steve Miller
Album: Sailor
Label: Capitol Records

Artist: Steve Miller Band
Song: The Joker
Composer: Steve Miller
Album: Complete Greatest Hits
Label: Capitol Records

Artist: Steve Miller Band
Song: Fly Like An Eagle
Composer: Steve Miller
Album: Complete Greatest Hits
Label: Capitol Records

Artist: Steve Miller Band
Song: Abracadabra
Composer: Steve Miller
Album: Complete Greatest Hits
Label: Capitol Records

Artist: Steve Miller Band
Song: Brave New world
Composer: Steve Miller
Album: Brave New world
Label: capitol records
Ian Gillan
Song: Space Truckin', Highway Star
Artist: Deep Purple
Composer: Blackmore-Gillan-Glover-Lord-Paice
Album: Made In Japan
Label: Warner Bros.

Song: Hallelujah
Artist: Deep Purple
Composer: Greenaway-Cook
Album: 30: Very Best Of
Label: EMI

Song: Child In Time, Black Night
Artist: Deep Purple
Composer: Blackmore-Gillan-Glover-Lord-Paice
Album: 30: Very Best Of
Label: EMI

Song: Concerto For Group And Orchestra: 2nd Movement: Andante
Artist: Deep Purple
Composer: Jon Lord-Ian Gillan
Album: Deep Purple In Live Concert At The Royal Albert Hall
Label: Harvest

Song: Out Of My Mind
Artist: Who Cares
Composer: Gillan-Lord-McBain-Newsted-Iommi
Album: Who Cares EP
Label: Armoury/Eagle Rock

Song: Ted The Mechanic
Artist: Deep Purple
Composer: Gillan-Glover-Lord-Paice-Morse
Album: The Platinum Collection
Label: EMI
Electric Fence
Artist: Electric Fence
Song: Don't Have A Heart, Frostbite, All The Memories Dead
Composer: Amos, Naumoff
Album: Start of Music
Label:
Youtube Included in Billboard Charts
Artist: Baauer
Song: Harlem Shake
Composer: Baauer
Album: Harlem Shake
Label: Mad Decent

Artist: Prince
Song: Screwdriver
Composer: Prince
Album: Screwdriver
Label:
Taite Finalists Announced
Artist: @ Peace
Song: Nobody
Composer: @Peace
Album: @Peace
Label: Young Gifted and Broke

Artist: Aaradhna
Song: Wake Up
Composer:Patel,Wadams,Short
Album: Treble and Reverb
Label: Dawn Raid

Artist: Lawrence Arabia
Song: The Listening Times
Composer: Milne
Album: The Sparrow
Label: Honorary Bedouin

Artist: SJD
Song: The Lizard Kings
Composer: Donnelly
Album: Elastic Wasteland
Label: Round Trip Mars

Artist: Homebrew
Song: White Flowers
Composer:Scott,Dick,Tuiasau
Album: Homebrew
Label: Young Gifted and Broke

Artist: Collapsing Cities
Song: Taser
Composer: Collapsing Cities
Album: Strangers Again
Label: Collapsing Cities

Artist: Opossom
Song: Fly
Composer: Opossom
Album: Electric Hawaii
Label: CRS
Artist: Rhian Sheehan
Song: Imber
Composer: Sheehan
Album: Stories From Elsewhere
Label: Loop
3-4pm
Chicks on Speed
Artist: Delta Five
Song: Mind Your Own Business
Composer: Delta Five
Album: Rough Trade Post Punk Vol 1.
Label: Rough Trade
The Wedding Present Live at Roundhead
Artist: The Wedding Present
Songs: My Favourite Dress, Flying Saucer, No Christmas.
Composer: D. Gedge.
Album: Roundhead Studios.
Label: 95 Bfm
Artist: The Birthday Party
Song: Happy Birthday
Composer: Harvey, Cave, Howard
Album: The Birthday Party
Label: Missing Link
The Sampler: Nick Cave and The Bad Seeds Push The Sky Away
Artist: Nick Cave & the Bad Seeds
Songs: Push The Sky Away, We Know Who U R, Mermaids, Jubilee Street, Higgs Boson Blues, Wide Lovely Eyes
Composer: Cave/Ellis
Song: Water's Edge,
Composer: Cave/Ellis/Wylder
Album: Push The Sky Away
Label: Mute
Artist: Dirty Three
Song: The Zither Player
Composer: Ellis, Felix, Turner, White
Album: Cinder
Label: Anchor and Hope
Gig Guide
Artist: Dinosaur Jr
Song: Don't Pretend
Composer:J Mascis
Album: I Bet On Sky
Label: Liberator

Artist: Mean Girls
Song: Blanked
Composer: Mean Girls
Album: Mean Girls
Label: Private
4-5pm
Artist: The JPS Experience
Song: I Like Rain
Composer: JPSE
Album: I Like Rain
Label: Flying Nun
A Flat City: The Sound Engineers
Introducing: Songs In The Key
Artist: Songs In The Key
Song: Space And Place
Composer: Leigh Franklin, Mark Roberts, Rob Mayes
Album: Songs In The Key Of Slow
Label: Failsafe Records
Artist: The Staple Singers
Song: I'll Take You There
Composer: Bell
Album: Be Attitude: Respect Yourself
Label: Stax
Hava Nagila
The Sampler: Goran Bregovic and Niki NeZna
Artist: Goran Bregovic
Song: Omule
Composer: Salam/Bregovic
Song: Champagne For Gypsies
Composer: Pop/Bregovic/Bregovic
Song: Quantum Utopia
Album: Champagne For Gypsies
Label: Cartell Music

Artist: Niko NeZna
Song: Ajde Baba
Composer: Jellyman
Song: Kustino
Composer: Trad.
Song: Nebuchadnezzer's Nine Wives
Composer: Grove
Album: Renegade Brass Bandits
Label: Monkey
Artist: Slavic Soul Party
Song: Baltika
Composer: Drye
Album:Taketron
Label: Babes