Celia Lashlie (1953-2015)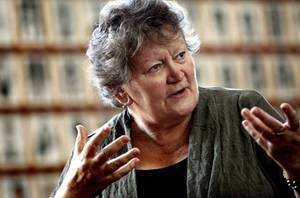 About Celia Lashlie
Celia Lashlie's career in social justice began in the probation service. She then worked for 15 years within the prison service, starting in December 1985 as the first woman to work as an officer in a male prison in New Zealand. Her final role within Corrections was as Manager of Christchurch Women's Prison, a position she left in September 1999.
In September 2004, she completed the 'Good Man' project that focused on her research from discussions with pupils in 25 boys' schools throughout the country. The project's aim was to create a working definition of what makes a good man in the 21st century. It formed the basis of her bestseller, He'll Be Ok, Growing Gorgeous Boys into Good Men. At the time of her cancer diagnosis , Celia was about to begin writing for an updated edition of this book to celebrate its 10th anniversary.
She has also written two other books; The Journey to Prison: Who Goes and Why and The Power of Mothers: Releasing Our Children.
She was the mother of two adult children and 'Nana' to five grandchildren.