Bob Scott Sud Afrika
For a lot of his life the Reverend Bob Scott's been right in the middle of things and that's what his new autobiography is called. The front cover of In the Middle of It sports a picture of the reverend gentleman wearing a jazzy rainbow-hued stole.
Most of the Anglican minister's career has been working to combat racism. It's a job that's taken him all over the world and he's now written a book about his exploits. For him it started on what was to be a seminal trip to apartheid South Africa in the early 1970s.
Bob retired from his last job with the World Council of Churches based in Geneva ten years ago. Before that he worked for the United Nations in New York, development agencies in London, and set up New Zealand's first racism programme for New Zealand's National Council of Churches.
But it was the trip to South Africa where he met liberal whites and emerging young black radicals such as Steven Biko that crystalized for him how he should work for the rest of his career.
While in South Africa, Bob attended a conference which oversaw the dissolution of South Africa's University Christian movement. The organisation could no long continue because its membership comprised both black and while people. Bob says he was the only outside white observer… none of the others invited, came.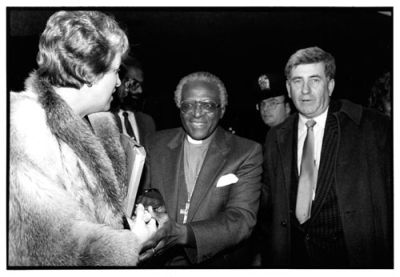 Bob met people who were "banned" by the white South African government, and passed them money… both outlawed activities.
Bob says Steve Biko told him he didn't seek white guilt, but wanted white anger. Biko wanted Bob to work within the white community around the world to change attitudes towards racism.
Bob left South Africa just before he was about to be deported.
Bob says within months he found  himself working with New Zealand PM Norman Kirk who was grappling with a projected tour of the South African Springboks Rugby team in 1973. Kirk eventually cancelled the tour.