Eva's Lifesaving Gift
One of her kidneys is Eva's lifesaving gift to her cousin Johnny. Audio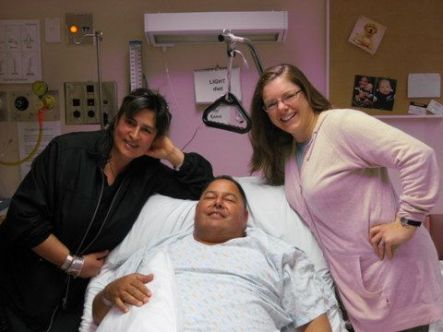 Eva Gregory-Hunt and her husband Martie have brought their six children from their family farm on tiny Pitt Island on the Chatham Islands out to Oamaru for several months so that Eva can have time to recuperate without the harsh realities of farm life after giving a kidney to her cousin John Kamo, another islander, who has renal failure.
Without the kidney, John would have to give up his island farm and live in New Zealand because he cannot be given dialysis on the Chathams.
Ceinwen Curtis follows the surgery and tells the story of Eva's life-saving gift.