Navigation for Station navigation
Sonia Sly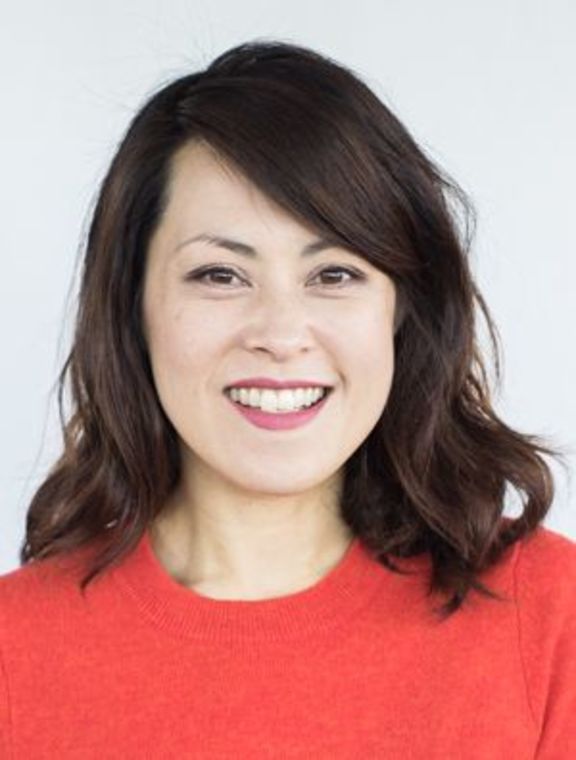 Sonia (Yee) Sly is a third generation Chinese-New Zealander.
Born in Christchurch, she has a BA in film, media and literature (Canterbury University), and is also a graduate actor of the prestigious Toi Whakaari: NZ Drama School.
While studying as an actor, Sonia dreamed of finding a place where she could 'perform behind the curtain' and eventually found herself at Radio New Zealand in 2008 where she took it upon herself to produce an ambitious 5-part series as her first project. Working on gut instinct and her theatre devising background, her series came to life – The Golden Tide looked into the evolution of the Chinese community in New Zealand and was soon picked up for broadcast in Hong Kong and China.
Sonia has produced a range of documentaries and features for Radio New Zealand including; stories for Spectrum, Asian Report, Afternoons: New Zealand Society, One in Five, This Way Up, Music 101, and social history stories for The Vault. She has also dabbled in some on-air presenting over recent years, but her love and passion for radio lies in making long-form documentaries which include; The Face of Fear (2013), and Here and Now which has been broadcast by international networks including; ABC, CBC and RTHK.
Sonia was awarded the RBA New Zealand Radio Award for Best New Broadcaster-Journalist (2010), and currently produces Features for Standing Room Only, New Zealand Society and Spiritual Outlook. She is also a contributor for The Wireless.
RNZ Programmes
New Zealand's foremost fashion podcast where Sonia Sly goes behind the scenes of the fashion industry to find out what exists beyond its glamorous façade.

Candid conversations about the precious objects in our lives and the stories behind them.

GOLD MEDAL, NEW YORK FESTIVALS RADIO AWARDS: Exploring 125 years of women's suffrage in New Zealand, and the challenges that women face in a society where the rules continue to shift.
Search results for Sonia Sly
What insights can children's drawings give us, and deadly tales from the chemical element lead. Audio

The Southland accent has a distinctive burr, and new research is revealing how those 'rolled Rs' have changed over time. Audio

Your menu for RNZ National's Standing Room Only Sunday 12 May

Lynn Freeman is in Venice with Auckland sculptor Virginia King, so Simon Morris is in the presenter chair. Simon's surprised to find a Samoan-based dance show by Tupua Tigafua inspired by the works of…

Jockey launched the Y-Front in the U.S. in 1935 and five years later the product landed on our shores, and it's been a favourite for Kiwi men ever since. In this final episode of RNZ podcast My Heels… Audio

In this episode of Voices; we meet three young fashion designers to find out how digging into their cultural roots has allowed them to connect with their identity and find their own unique aesthetic… Audio

"On the red carpet Kim Kardashian wore a slip that I designed and it was designed to be worn in the bedroom," says Kiwi lingerie designer Chloe Julian who has worked for international labels Agent… Audio

From a pair of hand-knitted baby booties to a fully-blown business two-decades on selling not one, but two lifestyle brands, seems a far cry from Peri Drysdale's days as a nurse. In this episode of… Audio

In this episode of My Heels are Killing Me, Belinda Watt Head of Fashion at Whitecliffe College of Arts and Design, shoe designer Kathryn Wilson and Murray Bevan - the founder of fashion PR agency… Audio

It might be hard to imagine life without the internet and the ease that technology has brought to our lives.

In this episode of My Heels are Killing Me, Sonia Sly talks to three fashion designers… Audio

Kate Sylvester is one of the many top Kiwi fashion designers who have already joined the collective Mindful Fashion New Zealand. She tells Jesse Mulligan that NZ has a very small clothing industry… Audio

New Zealand's fashion industry is an increasingly volatile space.​

Sonia Sly joins the Two Cents' Worth team to look at some of the economic pressures facing our fashion industry Audio

The distinctive New Zealand accent and why young women lead the way in the evolution of a uniquely Kiwi way of talking. Audio