Navigation for Station navigation
Tim Watkin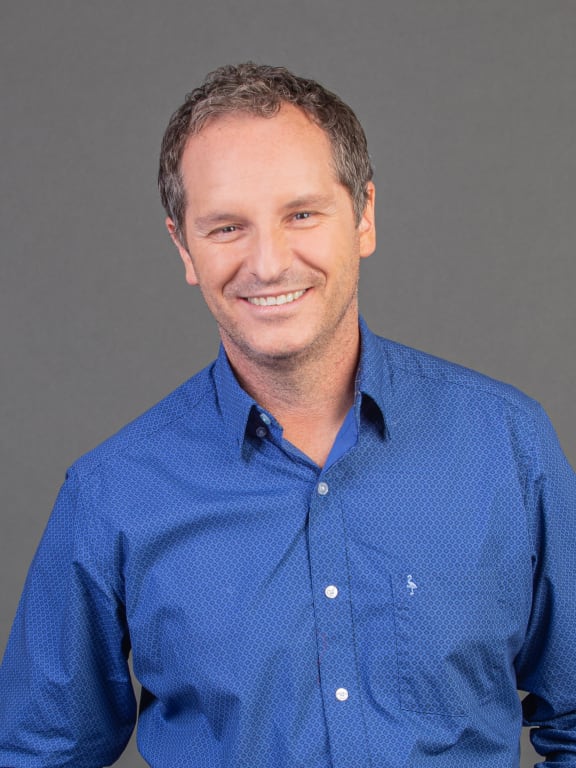 Tim Watkin has worked in journalism for more than two decades, including at the New Zealand Herald, as deputy editor for the Listener, and more recently as a producer for TVNZ's Q+A and TV3's The Vote and The Nation. He has written for the Guardian and the Washington Post, blogs at Pundit.co.nz and is currently Executive Producer, Podcasts & Series at RNZ.
Born in Palmerston North, Tim graduated from Massey University with a BA (NZ History) and Canterbury University (Postgrad Diploma in Journalism). He worked in student media before his first mainstream media job at the Manawatu Standard. He was won national awards for his work in newspapers, magazines, TV and radio, including Journalist of the Year in 2006.
Tim joined RNZ in 2016 to lead the newly formed Podcast team and in four years has commissioned and launched more than 50 podcasts, which have won 18 awards and connected with tens of millions of listens.
RNZ Programmes
Guyon Espiner, Lisa Owen, Tim Watkin and Julian Wilcox guide you through the maze of politics to the election, with frank and forthright discussion.

NZTV AWARD WINNER | AIB FINALIST. The second epic chapter in the award winning NZ Wars Series. Presented by Mihingaarangi Forbes. Made possible by the RNZ/NZ On Air Innovation Fund.
Search results for Tim Watkin