Navigation for Station navigation
Charlotte Cook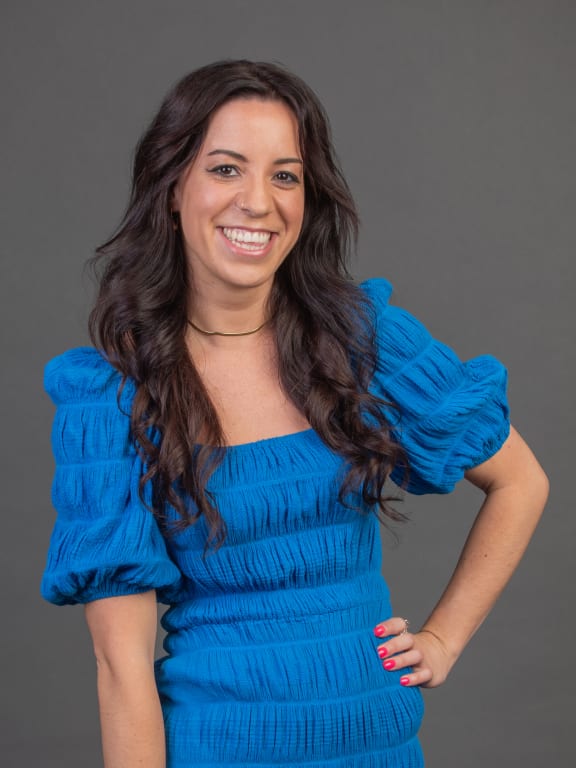 Raised in Palmerston North, Charlotte Cook travelled for several years before studying at the New Zealand Broadcasting School in Christchurch on her return to Aotearoa. After graduating, Charlotte joined RNZ in 2019 where she worked in the newsroom, before joining the Morning Report team as a senior reporter/producer in 2021. She has been a regular guest host of Midday Report, presented Morning Report for four weeks over the summer and fills in during regular programming.

Charlotte is known for spotting a great yarn, her video of Wellington's 'Sushi Penguins' passed more than a million views, and her 2020 Elevator Pitch election series saw her challenge political party leaders to summarise why people should vote for them in the space of a quick trip in a lift.

Her career highlights to date include telling the stories of multiple New Zealanders on the front line of the war in Ukraine, reporting live from the Parliament protests when the police were called in to clear the grounds. She's also worked to uncover the extent of sexual abuse at Dilworth School, seeing the bravery and resilience of the Muslim community after the Mosque attacks, exposing an early childcare centre where children were being smacked and locked in rooms. She is also proud to have started as an intern at RNZ, learning from some of the best and most inspiring journalists in the business.

Charlotte was finalist in Voyagers Best Student Journalist of the year 2020, finalist in NZ Radio Awards Best New Broadcaster 2021 and runner up in Voyagers Best Junior Journalist 2021. Her podcast Hair & Loathing is a finalist for Best Documentary or Factual Talk Feature at the 2023 NZ Radio Awards.
RNZ Programmes
Hair and Loathing is a podcast - not to be confused with Fear and Loathing - the classic novel by Hunter S. Thompson. So if you're hoping for some wild drug fueled journey across Aotearoa…

Midday Report - Te Pūrongo o te Poutūtanga. RNZ's midday current affairs programme, including RNZ News, business, rural and sports news, plus the long-range weather forecast and Worldwatch…

The leaders of ACT, the Greens, Labour, and National face Midday Report's Charlotte Cook, who grills them over policies, technique in the kitchen, and how they got into politics.
Search results for Charlotte Cook