The Critic's Chair series ended in March 2015.
William Dart gives a taste of the treats on Piers Lane Goes to Town; a selection of the pianist's favourite pieces. He also highlights Anne Sofie von Otter's new recording Douce France, a 2-CD set ranging from classic mélodies to cabaret songs. You'll hear the Nash Ensemble performing the works of Frank Bridge, and Michelangelo in Song, featuring bass John Tomlinson.
Piers Lane Goes to Town
Piers Lane (pno)
(Hyperion CDA 67967)

Piers Lane delivers a collection of favourites, many of which go back to the pianist's Australian boyhood. Lane's beautifully turned and generous liner notes are the perfect guide for a voyage of adventure, exploring the exotic, the discreetly jazzy, many evocative transcriptions and even a toccata by his father.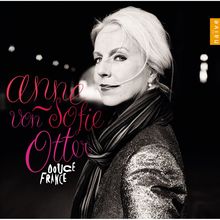 Douce France
Anne Sofie von Otter (mezzo soprano), Bengt Forsberg (piano), Antoine Tamestit (viola)
(Naive V5343)

The Swedish mezzo has a gift for enterprising ventures and this double album is one of her best. The first disc, of classic mélodies, with pianist Bengt Forsberg, ranges from transcendent Reynaldo Hahn to the little-known Charles Martin Loeffler. The second, with a spruce cabaret band, takes to the world of Trenet, Legrand, Kosma and others in champagne-popping style.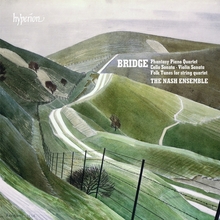 BRIDGE: Phantasy in F# minor for Piano Quartet; Cello Sonata in D minor; An Irish Melody 'Londonderry Air'; Cherry Ripe; Sally in Our Alley; Christmas Dance 'Sir Roger de Coverley'; Sonata for Violin & Piano
Nash Ensemble: Marianne Thorsen (violin), Laura Samuel (violin), Lawrence Power (viola), Paul Watkins (cello), Ian Brown (piano)
(Hyperion CDA 68003)

The singular and still underestimated voice of Frank Bridge (1879-1941) is revealed in this fine collection of chamber music, ranging from the English composer's intense Phantasy Piano Quartet through whimsical string quartet arrangements to Sonatas for Cello and Violin. The highlight is the 1917 Cello Sonata, which draws a vivid and emotional response from Paul Watkins and Ian Brown.


Michelangelo in Song
Works by BRITTEN, SHOSTAKOVICH, and WOLF
John Tomlinson (bass), David Owen Norris (piano)
(Chandos CHAN 10785)

There was immense potential here, showing three composers responding to the poetry of Michelangelo, but Sir John Tomlinson's somewhat frayed vocal equipment takes its toll. While Britten's sonnet settings should have been left to a tenor, three Lieder by Wolf are given an almost Wagnerian resonance. Shostakovich's Suite on Verses by Michaelanglo Buonarroti comes off best, evoking the world of Mussorgsky's Boris in both the music and its delivery.