The War To End All Wars
Featured
Stories and studies of war – a collection of interviews exploring the Gallipoli story from a variety of perspectives.
Marking the 100th anniversary of the battle at Chunuk Bair.
Opposition to compulsory military training and conscription in New Zealand history.
New Zealand, Empire and the Threat of War 1913-1914
For many New Zealanders, Gallipoli was to be the biggest adventure of their lives. One that would cost many of them their lives.
Events of 100 years ago are brought to vivid life by sound.
What is actually being commemorated in the ceremonies to mark WWI and are memories merging with myth.
A panel discussion about the poetry of the First World War.
Literary commentators Kate Camp, Harry Ricketts, Jane Stafford and Kate Hunter look at literature from the front lines.
A panel discussion about contemporary literature dealing with the First World War.
First World War treasures from deep in the archives of Spectrum.
A musical record of people's hopes and fears, sense of duty, loss and remembrance.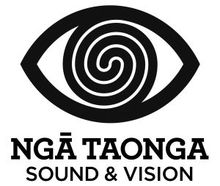 Archival audio supplied by Nga Taonga Sound and Vision.