Navigation for Station navigation
Vicki McKay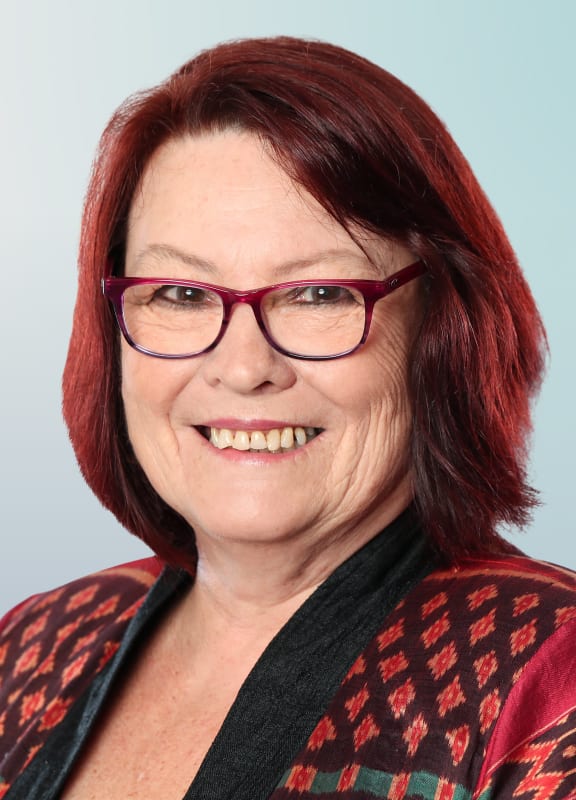 Presenter of the All Night Programme
Vicki entered radio via a circuitous route after career starters in the travel industry, nursing, and being a restaurateur for number of years with her husband, the Chef.
Years of speech and drama, both on and off the stage, was the ideal foundation for an announcing audition at Radio Lakeland in Taupo. She took to the tandem breakfast announcing like a duck to water and could not believe you could have so much fun and get paid for it!
"It was the best training ground you could ask for." Vicki says " It was frenetic, challenging and exciting. We were constantly out in the community doing station promotions, fundraisers, news and weather reports, and sometimes, all of the above, on the lake or a mountain!"
Vicki credits this early training, interspersed with courses at the Radio New Zealand training school, as being the key to coping under pressure as a network newsreader in Radio New Zealand's commercial years; for the start of the first Gulf War and the Aramoana tragedy.
A decision to study media law in 1995 saw her choose to host the All Night Programme, which subsequently broke the news of the 2001 attacks on the World Trade Centre in New York, the September 2010 earthquake in Christchurch and Mount Tongariro's eruption in 2012 and many other major news events.
"Your brain becomes a sponge for detail and the mind zones in on the facts and figures. Radio is such an immediate service industry and it is so important to deliver such news as accurately and quickly as possible. As the official National Civil Defence Radio Station, we also have a responsibility to do this without alarming our listeners unnecessarily. So it is a delicate balance." Vicki says.
Vicki has worked for RNZ for three decades. "I have worked here alongside an army of professional broadcasters and journalists who ensure our listeners are informed to the very best of our ability. How lucky am I to have chosen a career that I love?"
RNZ Programmes
There is something for everyone in the wee small hours of a brand new day, every day, on our All Night Programme, a live-hosted programme of features, music, news and weather.
Search results for Vicki McKay