Navigation for Station navigation
Kadambari Gladding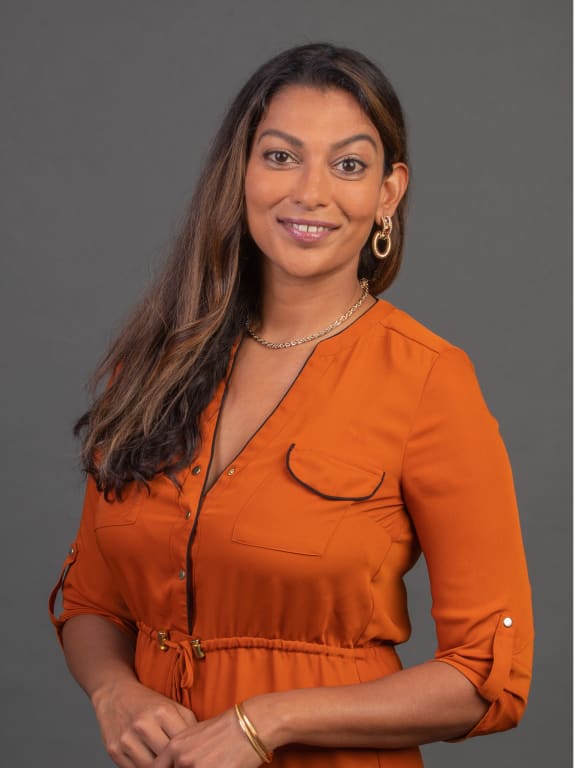 Kadambari was raised by the ocean by oceanographer parents in India's tiny southwestern state, Goa, part of Portugal until the early 60s.
Her career spans television, photography and podcasts as storytelling media.
Kadambari has been with TVNZ's Asia Downunder as a reporter/presenter/director and TV3's Neighbourhood series. She's filmed and reported from post-war Sri Lanka, worked with Amnesty International in Kashmir and has criss-crossed NZ producing stories for television.
Before joining RNZ, Kadambari was directing and presenting stories on musicians in East Africa, and India as Assistant Director for Masters of Taste, a Fox Life series on stories on cuisines, communities and cultures across India. More recently she found herself photographing and reporting from the middle of the protests in Sudan last year for TRT World
She currently produces and presents Voices, RNZ's weekly series on people from various global backgrounds living in Aotearoa/New Zealand.
RNZ Programmes
Over a quarter of New Zealanders were born overseas. Produced by Kadambari Raghukumar, Voices shares stories about the New Zealand experience beyond the 'diversity' checkbox.
Search results for Kadambari Gladding