Navigation for Station navigation
Nick Tipping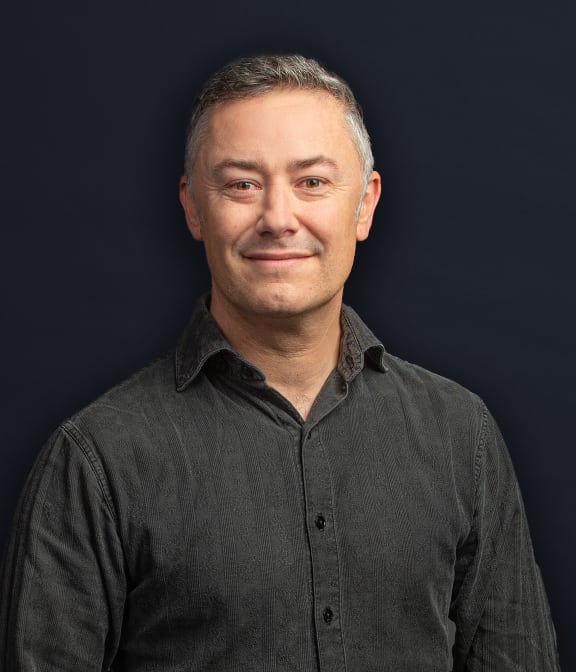 Nick Tipping was born and raised in Wellington in a household full of classical music. Not only were his parents both classical musicians, but his grandfather Peter Godfrey was a well-known choral conductor. Nick grew up singing in choirs and playing in orchestras, and he is a former Barbershop national champion.
Nick went on to turn his passion for music into a career - he played bass professionally across Aotearoa with everyone from the Rodger Fox Big Band to the NZSO and has performed on stages the length and breadth of NZ as a jazz musician. Nick played bass on the first five seasons of TV show Dancing with the Stars and he lived, studied and worked in Las Vegas for two years. He current plays with composer Ross Harris's klezmer band The Kugels.
Nick has a PhD in Musicology, looking at the NZ jazz scene and his band The Jac won Best Jazz Artist at the Aotearoa Music Awards in 2021. He first joined RNZ in 2016 to host the jazz programme Inside Out for both RNZ Concert and RNZ National, and since 2018 he has also presented the daytime show on RNZ Concert.
Nick says he loves connecting with people, and especially introducing people to music that they didn't know they liked. His favourite composer is George Gershwin who not only bridged the worlds of classical music and jazz, he also wrote hundreds of songs which have become jazz standards.
RNZ Programmes
Nick Tipping brings you classic recordings and modern masterpieces from the world of jazz.

Join Nick Tipping for a journey through the great works of classical music, some shorter classics, and the odd ear-catching surprise.
Search results for Nick Tipping