Navigation for Station navigation
Nick Tipping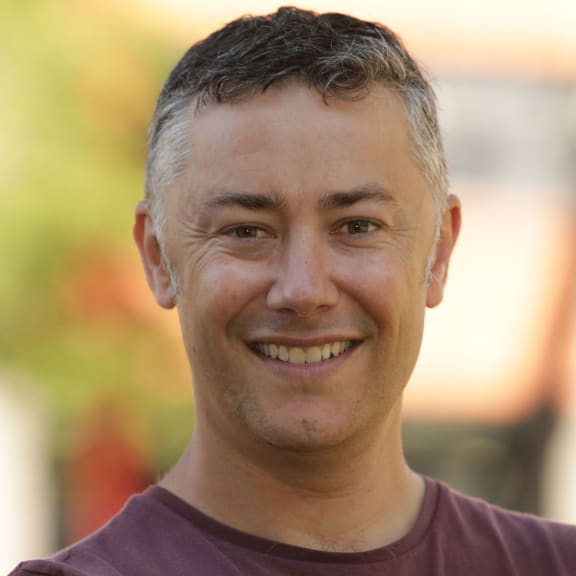 Nick Tipping wears a number of hats. He's best known to RNZ listeners as the host of the weekly jazz programme Inside Out, and from mornings on RNZ Concert, where he plays full length masterpieces from across the classical spectrum on The Works.
However Nick can also be found on stages around the country as a bass player, with credits ranging from Kiwi superstars Tami Neilson, the NZSO, Nathan Haines, and Bic Runga, to international figures like Chris de Burgh, Joey DeFrancesco, and Kenny Burrell. He's regularly on stage with jazz bands The Jac, the Hip-Town Bangers and The Wellington Mingus Ensemble, and composer Ross Harris's klezmer band The Kugels.
Although in a past life Nick has also been an academic, he holds a PhD from the NZ School of Music and lectured there for a decade, his roots are in classical music, and he's performed with orchestras and choirs on and off for his whole life.
Nick doesn't have a favourite kind of music- if it sounds good he'll listen to it, from Vaughan Williams to Tool, and Miles Davis to barbershop. He's always up for a chat, so if you see him at a gig or concert somewhere, say hi!
RNZ Programmes
Nick Tipping brings you classic recordings and modern masterpieces from the world of jazz.
Search results for Nick Tipping