Navigation for Station navigation
Carey McDonald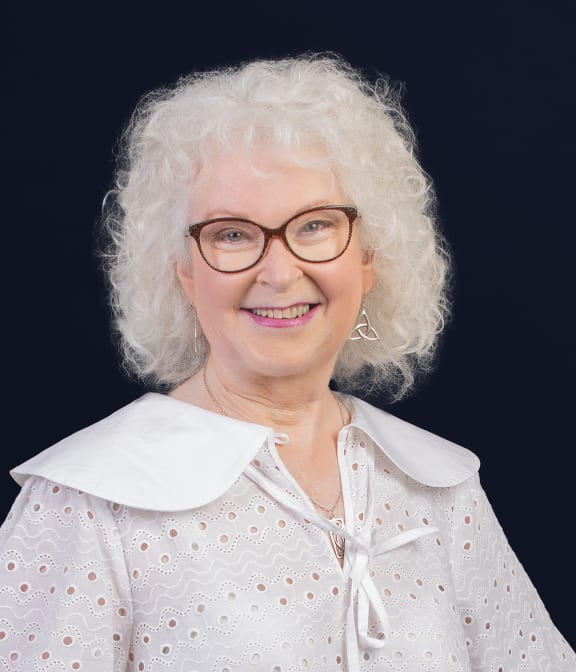 Carey McDonald was born in Christchurch and discovered classical music at an early age with lessons in piano, cello and ballet. She'd lived and travelled all over Aotearoa during a broad career in the arts – she has worked as a pianist, singer, dancer, composer and teacher as well as in a number of roles as an arts administrator. Auckland's Mercury Theatre, Limbs Dance Company, the Royal New Zealand Ballet, New Zealand Opera and the Auckland Philharmonia are just some of the organisations with which Carey has performed and worked.
Carey was a casual presenter for RNZ Concert over several decades, and now hosts the Breakfast show on Fridays, Saturdays and Sundays. She says it's a great thrill being in a more constant role.
"It's fabulous being constantly surrounded by such a huge amount of quality music and musicians, and knowing that the people I'm working with and being with in 'radioland' are loving it too."
For Carey, picking a favourite composer is too difficult – it could be Bruckner, Mahler, Britten, Shostakovich or Rachmaninov depending on the day. She says she likes a bit of complexity and challenging timbres... "but then, sometimes some calm, measured music might fit the bill, so Bach, Rameau....oh, and then there's the impressionists, Debussy, Ravel...luckily the choices are endless!"
Carey's all-time favourite live event was a Royal Ballet performance of Kenneth MacMillan's 'Mayerling' at Covent Garden in the 1980s. She was given a box ticket but didn't realise that she could have taken guests – so she sat along alone in splendour in a Box at Covent Garden, enjoying the Liszt ballet score, which she says was a revelation.
Outside her many arts activities, Carey loves to support her favourite football teams – the Wellington Phoenix and the Newcastle English Premiere League team. She enjoys creating with her hands - cooking and baking, embroidery, sewing and knitting.
RNZ Programmes
Andrew and Carey have all you need to start your day.
Search results for Carey McDonald