Navigation for Station navigation
Carey McDonald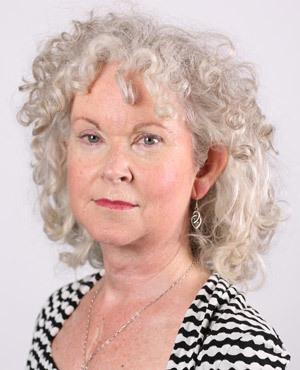 During a professional music career that has spanned three decades, as singer, pianist, composer and teacher, Carey has worked across most musical genres and been involved with every arts discipline. Auckland's Mercury Theatre, Limbs Dance Company, the Royal New Zealand Ballet, New Zealand Opera and the Auckland Philharmonia are just some of the organisations with which she's performed and worked.

In London, she performed in venues such as Stringfellows and the historic Café Royal and lectured in contemporary music at Northumbria University in Newcastle-upon-Tyne.

Returning to New Zealand, Carey was appointed director of the Contemporary Music Performance Course at Nelson School of Music and went on to lead the Performing Arts Course at Nelson Polytechnic. In 2005 /2006 she further developed her arts administration skills when she was manager of Footnote Dance, as well as time working Te Rakau Hua o te Wai Tapu.

Since 2003 Carey has been a part time presenter for RNZ Concert, and continues performing, composing music for theatre, playing piano for ballet classes and teaching singing privately. She is at present, General Manager of Auckland Choral.
Search results for Carey McDonald
Performed by the Auckland Philharmonia Orchestra conducted by Giordano Bellincampi, Auckland Town Hall, 15 July 2021. Audio

Performed by the Auckland Philharmonia Orchestra conducted by Giordano Bellincampi, Auckland Town Hall, 15 July 2021. Audio

Performed by Melanie Lançon and the Auckland Philharmonia Orchestra conducted by Giordano Bellincampi, Auckland Town Hall, 15 July 2021. Audio

Performed by the Auckland Philharmonia Orchestra conducted by Giordano Bellincampi in the Auckland Town Hall, 15 July 2021. Audio

We have given away tickets to the Auckland Philharmonia Orchestra's Great Classics: Mozart & Dvořák on Thursday 16 July.  Here are the winners, who they are grateful for, and why:

Performed by Javier Perianes and the Auckland Philharmonia Orchestra conducted by Giordano Bellincampi at their Great Classics Series concert, Auckland Town Hall, 25 July 2019. Audio

Performed by the Auckland Philharmonia Orchestra conducted by Giordano Bellincampi at their Great Classics Series concert, Auckland Town Hall, 25 July 2019. Audio

Performed by the Auckland Philharmonia Orchestra conducted by Giordano Bellincampi at their Great Classics Series concert, Auckland Town Hall, 25 July 2019. Audio

5 minutes with Carey McDonald

RNZ Concert presenter and Wellington Phoenix fan Carey McDonald on the virtues of real coffee, real wine and real food and hard ideas...

A selection of modern and tradional hymns Audio

A selection of modern and traditional hymns Audio

A selection of traditional and modern hymns Audio