Saturday Morning for Saturday 22 August 2015

8:12 Bojan Pancevski: a bridge in Croatia
Journalist and author Bojan Pancevski is EU correspondent for The Sunday Times. He will discuss the giant bridge that Croatia is planning to build across part of the Adriatic Sea, bypassing a ten-kilometre stretch of roading through Bosnia and Herzegovina, and also examine the growing problem with displaced people in Europe.
8:30 Braden Cameron: the Mongol Derby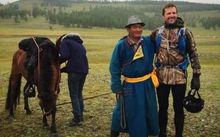 Braden Cameron is the director of a residential building company, breeds and trains endurance horses on his Wellington farm, and represented New Zealand in endurance riding at 2014 World Equestrian Games. He was one of four New Zealanders in the top ten finishers of the 2015 Mongol Derby, the longest and toughest horse race in the world, balancing survival skills and horsemanship over ten days on a 1000km course.
Photo: theadventurists.com
9:05 Robert Gordon: birth of the culture wars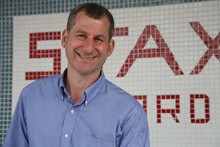 Author and filmmaker Robert Gordon is co-director with Morgan Neville (Twenty Feet from Stardom) of the documentary feature Best of Enemies, which mixes new interviews with archival footage from the 1968 series of television debates between writer and intellectual Gore Vidal and conservative author and commentator William F Buckley. It is screening at the New Zealand International Film Festivals, and is included in the upcoming programmes in Hamilton, Palmerston North, Masterton, Tauranga and New Plymouth.
9:45 Art Crime with Arthur Tompkins: Caravaggio's Nativity
Arthur Tompkins is a District Court Judge, and member of Interpol's DNA Monitoring Expert Group. He has a special interest in crimes involving artistic masterpieces, and will discuss the 1969 Mafia theft of Nativity with St Francis and St Lawrence, by the early Baroque painter Michelangelo Merisi da Caravaggio. He will also talk about the upcoming Art Crime Symposium in Wellington on 19 September.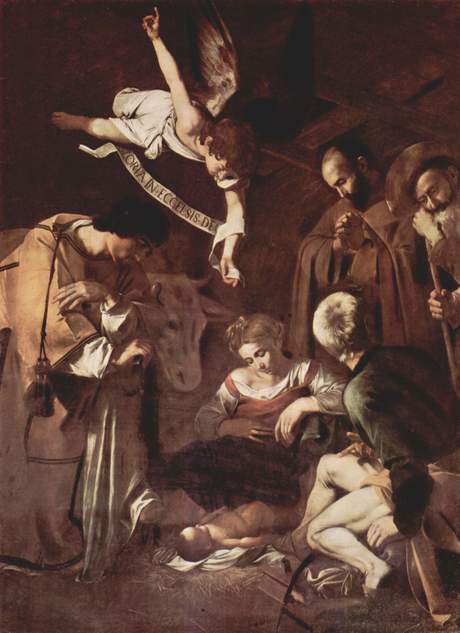 10:05 Playing Favourites with Luke Di Somma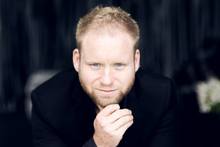 Luke di Somma is a freelance conductor, musician, composer, musical director, and founder of the Christchurch International Musical Theatre Summer School and Christchurch Pops Choir, and until, recently was the conductor of the Christchurch Youth Orchestra. He is the composer of That Bloody Woman, a musical about suffragist Kate Sheppard, which has its world premiere (28-30 August) at the Christchurch Arts Festival (27 August to 20 September).
11:05 Lisa Reihana: pursuing Venus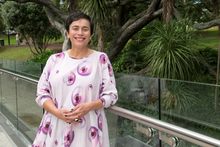 Lisa Reihana is an artist of Nga Puhi descent who works in multimedia, photography and sculpture. The world premiere of her 26 metre-long, eight-million-pixels-per-frame video projection, In Pursuit of Venus [infected], depicting British explorers and Pacific people meeting on a Tahitian landscape, is on display at the Auckland Art Gallery Toi o Tāmaki (to 30 August). A book about the work, In Pursuit of Venus, edited by Clare McIntosh, has been published by the gallery in conjunction with the exhibition.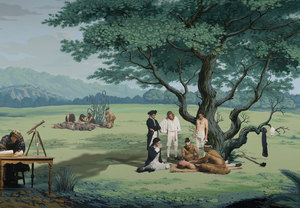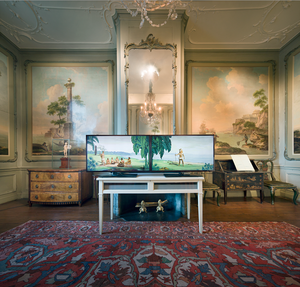 11:40 Poetry with Gregory O'Brien: Morgan Bach
Painter, poet, curator and writer Gregory O'Brien is the author of a number of books. His latest collection is Whale Years (AUP). Gregory will discuss the new collection by Morgan Bach, Some of Us Eat the Seeds (VUP), and look forward to National Poetry Day on Friday 28 August.
This Saturday's team:
Producer: Mark Cubey
Wellington engineer: Carol Jones
Auckland engineer: Katrina Batten
Christchurch engineer: Andrew Collins
Research by Infofind
Music played in this show
Artist: Dornik
Song:  Chain Smoke
Album: Dornik
Label: Island, 2015
Broadcast: 9:40
Artist: Sarah Vaughan
Song:  Pennies From Heaven
Album: Swingin' Easy
Label: EmArcy, 1957
Broadcast: 10:10
Artist: Jim Bryant
Song:  Something's Coming
Album: West Side Story - Original Soundtrack
Label: Columbia, 1960
Broadcast: 10:25
Artist: Ivan Davis (piano) with the Cleveland Orchestra, conducted by Lorin Maazel
Song:  Rhapsody In Blue
Album: Gershwin: Rhapsody in Blue
Label: Decca, 1974
Broadcast: 10:40
Artist: Coldplay
Song:  Fix You
Album: X&Y
Label: Parlophone, 2005
Broadcast: 10:50
Artist: Lou Reed
Song:  Perfect Day
Album: Transformer
Label: RCA, 1972
Broadcast: 11:05