Saturday Morning for Saturday 29 August 2015
8:12 Tom Higham: Neanderthals, meet humans

Professor Tom Higham is the Deputy Director of the Radiocarbon Accelerator Unit, in the Research Lab for Archaeology and the History of Art at Keble College, Oxford University, and the Interim Director of the Advanced Studies Centre. He works in the field of radiocarbon dating, with specific reference to archaeology, and is returning to New Zealand as an Allan Wilson Centre guest speaker for a series of public talks in September, When Neanderthals and Modern Humans (and Denisovans) Met: Human Evolution from 60,000 – 30,000 Years Ago, in Wellington, Palmerston North, Napier, Hamilton , Nelson, Christchurch, Auckland, and Dunedin.
8:40 Pete Russell: rebuilding the food system

Pete Russell founded social enterprise Ooooby (an acronym for Out of our own back yards), on Waiheke in 2008, with the goal of rebuilding the local food system. Its food distribution model is now operating in Waikato, Matakana, Sydney, and Fresno, California, as well as Auckland. Ooooby is about to launch an equity crowdfunding raise, in Auckland (31 August), Tauranga (2 September), Palmerston North (3 September), Wellington (3 September) and Christchurch (4 September).
9:05 Ron Crosby: kupapa
Blenheim author Ron Crosby is a former court lawyer. His interest in exploring the bush and back country areas of New Zealand led to an interest in writing on New Zealand history, and his books include The Musket Wars: A History of Inter-Iwi Conflict 1806-1845, Andris Apse: Odyssey and Images, and NZSAS: The First Fifty Years. His new book is Kupapa: the Bitter Legacy of Maori Alliances with the Crown (Penguin).
9:40 Julian Elliott: dyslexia debate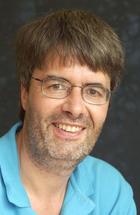 Julian Elliott is Principal of Collingwood College, and Professor of Education, at Durham University. He is the co-author, with Elena Grigorenko of The Dyslexia Debate (Cambridge University Press), which examines cognitive, brain-based, genetic and educational aspects of dyslexia­, and questions its efficacy as a diagnosis. Professor Elliott is visiting New Zealand to give a keynote lecture at the New Zealand Psychological Society Annual Conference in Hamilton and participate in a public debate, and give public talks at Massey University's Auckland and Manawatu campuses.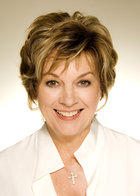 10:05 Playing Favourites with Pieter Stewart
Dame Pieter Stewart has managed New Zealand Fashion Week for 14 years, and is looking to sell the business after this year's event (24-30 August).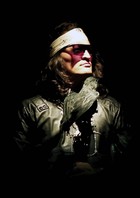 11:05 Aaron Tokona: music and mental illness
Aaron Tokona was the frontman for 90s rock band Weta, and played guitar for Bongmaster and a number of the Fly My Pretties shows and recordings. He plays with drummer Nick Gaffaney in hard rock duo Cairo Knife Fight, and with his funk project, AHoriBuzz, is currently on the Nation of the State tour playing in Whanganui, Whakatane, Mount Maunganui, Leigh, Tikipunga, Maungatototo, Opononi, Hamilton, Raglan and Auckland.
11:40 Pietra Brettkelly: saving Afghanistan's films
Pietra Brettkelly is an award-winning New Zealand film director and producer. Her latest documentary, A Flickering Truth, is about the saving of Afghanistan's films, and is one of only three New Zealand films to receive invitations to both the Venice Film Festival and Toronto International Film Festival (after Heavenly Creatures and Forgotten Silver).
This Saturday's team:
Producer: Mark Cubey
Wellington engineer: Lianne Smith
Auckland engineer: Katrina Batten
Hamilton engineer: Andrew McRae
Research by Infofind
Music played in this show
Artist: Eb & Sparrow
Song: Kimbolton
Album: Sun/Son
Label: Deadbeat, 2015
Broadcast: 9:35
Artist: Eagles
Song:  Hotel California
Album: Hotel California
Label: Asylum, 1976
Broadcast: 10:20
Artist: Steely Dan
Song:  Hey Nineteen
Album: Gaucho
Label: MCA, 1980
Broadcast: 10:35
Artist: André Previn with Joe Pass and Ray Brown
Song:  There'll Never be Another You
Album: After Hours
Label: Telarc, 1989
Broadcast: 10:50
Artist: Ahoribuzz
Song:  Into the Sunshine
Album: Into the Sunshine
Label: Warner, 2015
Broadcast: 11:05
Artist: Delaney Davidson
Song:  Eastbound
Album: Lucky Guy
Label: Rough Diamond, 2015
Broadcast: 11:40