Saturday Morning for Saturday 15 August 2015
8:12 Penny Eckert: vocal fry
Penny Eckert is a professor in the Department of Linguistics at Stanford University, and has been studying vocal fry, a guttural growl sound formed in the back of the throat that is prevalent at the end of words and sentences.
Photo: Linda Cicero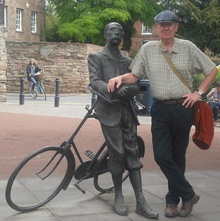 8:30 John Kirkhope: powers of the Sovereign
Dr John Kirkhope is a Notary Public, a visiting research fellow at Plymouth University, and author of the 2013 book An Introduction to the Laws of the Duchy of Cornwall, The Scilly Isles and Devon. He fought a freedom of information case to access papers showing the extent of the Queen and Prince Charles's secretive power of veto over laws in the UK.

9:05 Winston Cowie: conquistador puzzles
Winston Cowie is a New Zealand author and award-winning environmental policy manager who works as the Section Manager of Marine Policy, Planning and Regulations at the Environment Agency in Abu Dhabi. His latest book, Conquistador Puzzle Trail (Northern Tuatara Pres), is a comprehensive assessment of possible pre-Tasman Portuguese and Spanish discovery voyages to Australia and New Zealand.
9:45 Andreas Elpidorou: the value of boredom
Andreas Elpidorou is an assistant professor in philosophy at the University of Louisville. His book Physicalism and the Spell of Consciousness will be published in 2016. He will discuss his article about the value of boredom, The Quiet Alarm, recently published in Aeon magazine.

10:05 Playing Favourites with Julian Raphael
Musician, singer, composer and music educator Julian Raphael is the director of Community Music Junction, an organisation which enables people to sing together and learn a range of musical instruments. He is  founding musical director of the Wellington Community Choir who are presenting their anniversary event, Celebrating 10 Years of Singing People Together, on 29 August at the Michael Fowler Centre.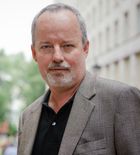 11:05 Michael Robotham: ghosting and crime
Australian writer Michael Robotham worked as a journalist in the United Kingdom, and as ghostwriter for fifteen high-profile politicians and celebrities, with twelve of his "autobiographies' making the Sunday Times bestseller list. Since 2002 he has been a bestselling crime fiction writer, and his latest novel is Close Your Eyes (Sphere). He is visiting New Zealand for public events in Auckland, Wellington, Nelson and Christchurch (24-28 August).
11:45 Children's Books with Kate De Goldi
New Zealand writer Kate De Goldi is the author of many books. Her new novel for children, From the Cutting Room of Barney Kettle (Longacre) will be published in September. Kate will discuss a picture book, a 'middle-school' novel, and a YA graphic memoir:
When Dad Showed Me the Universe by Ulf Stark, illustrated by Eva Erksson (Gecko Press);
Three Times Lucky by Sheila Turnage (Penguin Books); and
Honor Girl by Maggie Thrash (Candlewick Press).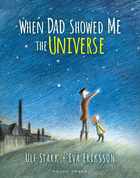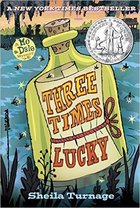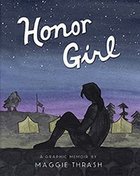 This Saturday's team:
Producer: Mark Cubey
Producer: Zoë George
Wellington engineer: Lianne Smith
Research by Infofind
Music played in this show
Artist: Lorde
Song:  Royals
Album: Pure Heroine|
Label: Universal, 2014
Broadcast: 8:30
Artist: Flanders and Swann
Song:  The Armadillo
Album: The Bestiary of Flanders & Swann
Label: Parlophone, 1967
Broadcast: 10:20
Artist: The Choir of St Paul's Cathedral, Dunedin
Song:  Blessed Be the God and Father
Composer: S.S. Wesley
Album: God Is Gone Up: A Sequence of Music for Holy Week, Easter and Ascension Day
Label: Private, 2002
Broadcast: 10:30
Artist: Sandro Ivo Bartoli (piano)
Song: Wachet Auf, ruft uns die Stimme BWV645 
Album: Bach-Busoni: Complete Transcriptions
Label: Brilliant Classics, 2014
Broadcast: 10:40
Artist: Julian Raphael
Song:  Chaminuka
Live in the Wellington studio of Radio New Zealand
Composer: Traditional, taught by Chartwell Dutiru
Broadcast: 10:55
Artist: Soweto Gospel Choir
Song:  Hlohonolofatsa  
Album: African Spirit
Label: Shanachie, 2007
Broadcast: 11:05