Saturday Morning for Saturday 8 August 2015
8:12 Billy Murphy: the law in Baltimore
Judge William H. "Billy" Murphy, Jr. is the founder and a senior partner of Murphy, Falcon & Murphy in Baltimore, Maryland. He represents the family of Freddie Gray, a 25-year-old black man who suffered a fatal spinal injury while in police custody. Judge Murphy visited New Zealand as guest speaker at the Criminal Bar Association conference at Auckland University earlier this month.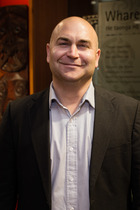 9:05 Ben Mercer: the 1918 flu
Ben Mercer is Content Director for Australia and New Zealand at Ancestry.com. He is giving the keynote address, on the 1918 Flu Pandemic in New Zealand, at the 2015 Family History Expo (7-9 August), one of the events taking place during National Family History Month.
9:30 David Stubbs: making Belief
Wellington filmmaker David Stubbs is an international Emmy Award-winning director, writer and producer. His new documentary, Belief: the Possession of Janet Moses, is screening throughout the country at the New Zealand International Film Festivals.
10:05 Playing Favourites with Mark Todd
Mark Todd is the co-founder, with Ben Preston, of Auckland urban development company Ockham Residential, and the Ockham Foundation, an education-based registered charity. Ockham Residential is the new sponsor of the New Zealand Book Awards, to be produced by the Auckland Writers Festival from 2016.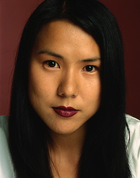 11:05 Suki Kim: undercover in North Korea
South Korean-born writer Suki Kim has been travelling to North Korea since 2002, and her work has appeared in the New York Times, Harper's and the New York Review of Books. Her memoir of her time going undercover in North Korea, Without You, There is No Us: My Time with the Sons of North Korea's Elite (Crown), was published last year. She will talk at the On North Korea: Inventing the Truth session on 30 August at Shifting Points of View, in association with WORD Christchurch, as part of the Christchurch Arts Festival (27 August to 20 September).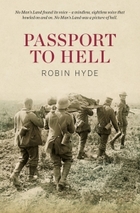 11:45 Kate's Klassic: Passport to Hell
Kate Camp has published five collections of poems, most recently Snow White's Coffin (VUP). She will discuss the 1936 novel Passport to Hell by Robyn Hyde, republished this year by Auckland University Press in an edition that includes Hyde's final authorised text from 1937 and an introduction and notes by D. I. B. Smith.
This Saturday's team:
Producer: Mark Cubey
Producer: Zoë George
Wellington engineer: Shaun D. Wilson
Auckland engineer: Adrian Hollay
Research by Infofind
Music played in this show
Artist: Rhian Sheehan
Song:  Cosmology
Album: Tiny Blue Biosphere
Label: LOOP, 2004
Broadcast: 9:30
Artist: Ray Wylie Hubbard
Song: Drunken Poet's Dream
Composer: Hayes Carll
Album: A. Enlightenment B. Endarkenment (Hint: There is No C)
Label: Bordello, 2010
Broadcast: 10:20
Artist: Nick Cave and the Bad Seeds
Song:  Nobody's Baby Now
Album: Let Love In
Label: Mute, 1994
Broadcast: 10:50
Artist: Hole
Song:  I Think That I Would Die
Album: Live Through This
Label: Geffen, 1994
Broadcast: 10:55