Saturday Morning for Saturday 4 April 2015
8:15 Damon Gameau: sugar surfeit

Australian author and filmmaker Damon Gameau went in front of the camera to explore the impact of a 40-teaspoon daily diet of sugar, eating only food presented as healthy. He documents the results in That Sugar Book (Macmillan) and That Sugar Film, which has its New Zealand premiere during the 2015 NZIFF Autumn Events programme in Auckland (16-19 April), Wellington (17-18 April), Dunedin (17-20 April), and Christchurch (2 May). (The SugarScience resource site is mentioned during the interview.)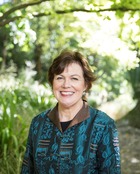 8:40 Bronwyn Hayward: sustainable prosperity
Bronwyn Hayward is Associate Professor of politics and heads the Department of Political Science at the University of Canterbury. From January 2016, she will lead one of nine research teams on five-year international research programmes for the new international Centre for the Understanding of Sustainable Prosperity (CUSP), directed by Prof Tim Jackson, Surrey University. The CUSP centre is funded by a $12m grant from the British Economic and Social Research Council.
9:05 Rebecca Herzig: hair removal
Rebecca M. Herzig is Christian A. Johnson Professor of Interdisciplinary Studies at Bates College, Maine. Her new book is Plucked: a History of Hair Removal (New York University Press).
9:50 Levi Armstrong: whanau fitness
Levi Armstrong is the founder of whanau-based gym Patu Aotearoa, and is working with Jackson Waerea, and Kia Diamond to bring group fitness and wellbeing to communities that struggle with obesity and other health-related issues. They have two gym sites, in Hastings and Wairoa, and have developed a home and office gym app. Patu Aotearoa was one of 11 businesses selected to participate in Contact Launchpad, the Akina Foundation's social enterprise accelerator programme, and won the People's Choice Award of $20,000 earlier this week.
10:05 Playing Favourites with Sam Neill
Sam Neill is an actor, and vigneron at Two Paddocks winery in Central Otago. He was most recently seen on New Zealand television screens in the BBC series, Peaky Blinders, and is the executive producer and presenter of the documentary, Anzac: Tides of Blood, which explores his family's experience with war and the legacy of Anzac on both sides of the Tasman. It will premiere on Maori Television on Anzac Day (25 April, 7am and 8pm), and be available on demand for 14 days after transmission. A Radio New Zealand series, The Godley Letters, features Sam Neill and Ginette McDonald reading the letters between Major General Alexander Godley and his wife Louisa at the time of Gallipoli. The ten-part series will be broadcast on Nine to Noon from 13 April.

11:05 Mike McWilliams: science past and future
Mike McWilliams is the chief executive of GNS Science, which this week marked the 150th anniversary of its ancestor, the Geological Survey, the first New Zealand Government science entity, set up by James Hector in Dunedin.
11:25 Lynsey Hayward: incontinence problems…
Dr. Lynsey Hayward is an Auckland gynecologist, and Vice President (and incoming President) of the International Urogynecological Association.

11:40 Mark Davey and Frantisek Riha-Scott: ..and solutions
Dr Mark Davey and Frantisek Riha-Scott met as alpine ski racers, and coached together before pursuing respective careers in urban planning and fashion design. Subsequent discussions around technology and fabrics led to their co-founding ConfiTEX, which designs and manufactures fashion underwear for people experiencing bladder control problems.
This Saturday's team:
Producer: Mark Cubey
Wellington engineer: Jeremy Veal
Auckland engineer: Tony Stamp
Christchurch engineer: Andrew Collins
Research by Infofind
Music played in this show
Artist: Nick Cave and the Bad Seeds
Song: Red Right Hand
Album: Let Love In
Label: Mute, 1994
Broadcast: 10:15
Artist: Little Richard
Song:  I Saw Her Standing There
Album: 1970 recording from the compilation, Black America Sings Lennon & McCartney
Label: Ace
Broadcast: 10:30
Artist: Anne Sofie von Otter
Song: Don't Talk (Put Your Head on My Shoulder) 
Album: For the Stars
Label: Deutsche Grammaphon, 2001
Broadcast: 10:40
Artist: The Pogues
Song: The Band Played Waltzing Matilda
Album: Rum, Sodomy & the Lash
Label: Warner, 1985
Broadcast: 10:55
Artist: Joni Mitchell
Song: Edith and the Kingpin
Album: The Hissing of Summer Lawns
Label: Warners, 2015
Broadcast: 11:30