Saturday Morning for Saturday 11 April 2015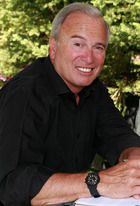 8:15 Ken Auletta: Google and the future
Ken Auletta has contributed journalism and media criticism for The New Yorker since 1977, and has written the magazine's Annals of Communications column since 1993. He is the author of eleven books, most recently, Googled: The End of the World As We Know It (Virgin Books,. 2009). He will visit New Zealand for the 2015 Auckland Writers Festival (13-17 May), participating in the University of Auckland Festival Debate, Everyone has the Absolute Right to Offend (13 May).
8:40 Esther Kaplan: workplace monitoring
Esther Kaplan is editor of the Investigative Fund at the Nation Institute, and author of the 2005 book With God on Their Side: George W. Bush and the Christian Right (The New Press). She wrote the cover story in the March issue of Harper's magazine, The Spy Who Fired Me, about workplace monitoring.
9:05 Kate Grenville: a mother's tale
Kate Grenville is one of Australia's most celebrated writers, best known for her 2005 novel, The Secret River. Her new book is a non-fiction homage, One Life: My Mother's Story (Text Publishing).
Photo: Darren James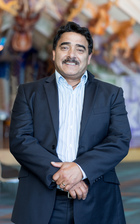 9:40 Arapata Hakiwai: repatriation
Arapata Tamati Hakiwai, of Rongowhakaata, Ngāti Porou and Ngāi Tahu descent, is the Kaihautū at Te Papa Tongarewa, leading Mātauranga Māori and the museum's engagement with iwi. He also manages the Repatriation Programme, responsible for the return of Maori and Moriori ancestral remains.

10:05 Playing Favourites with Mel Parsons
Singer and songwriter Mel Parsons has been touring nationally and internationally almost continuously since the release of her first recording in 2009. She recently returned for tours of Canada and Australia, has just released her third album, Drylands, and embarks on a nationwide 22-date New Zealand tour from 15 April.                                   
11:05 Alice Boyes: anxiety tools
Las Vegas-based New Zealander Dr Alice Boyes writes for PsychologyToday.com, GOOD magazine, and is the emotions expert for Women's Health Australia. She is the author of The Anxiety Toolkit (Piatkus).
11:40 Chris Pryor and Miriam Smith: social rugby
Auckland filmmakers Chris Pryor and Miriam Smith made the 2012 documentary How Far is Heaven, about the Sisters of Compassion at Jerusalem on the Whanganui River. They spent a year in Reporoa, Bay of Plenty, to film The Ground We Won, a candid portrait of a New Zealand provincial rugby team. It has its New Zealand premiere during the 2015 NZIFF Autumn Events programme in Auckland (18 April), Dunedin (19 April), Wellington (2 May), and Christchurch (3 May), before a general New Zealand release in May.
This Saturday's team:
Producer: Mark Cubey
Wellington engineer: Damon Taylor
Auckland engineer: Jeremy Ansell
Research by Infofind
Music played in this show
Artist: Mel Parsons
Song: Don't Wait
Album: Drylands
Label: CapeRoad, 2015
Broadcast: 10:05
Artist: Anaïs Mitchell
Song: Dyin' Day
Album: Young Man in America
Label: Wilderland, 2012
Broadcast: 10:20
Artist: Don McGlashan
Song: Marvellous Year
Album: Marvellous Year
Label: Arch Hill, 2009
Broadcast: 10:30
Artist: Mel Parsons
Song: Get Out Alive
Live in the Wellington studio of Radio New Zealand
Broadcast: 10:40
Artist: Mel Parsons
Song: Fireworks
Album: Drylands
Label: CapeRoad, 2015
Broadcast: 10:50
Artist: Cat Stevens 
Song: Peace Train
Album: Teaser and the Firecat
Label: Island, 1971
Broadcast: 10:55