Saturday Morning for Saturday 18 April 2015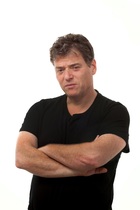 8:15 Andrew Keen: internet naysaying
Internet entrepreneur and author Andrew Keen founded Audiocafe.com in 1995, and is currently the executive director of the Silicon Valley salon FutureCast, a Senior Fellow at CALinnovates, the host of the chat show Keen On Techonomy, and a columnist for CNN. His third book is The Internet is Not the Answer (Atlantic Books).
Photo: Michael Amsler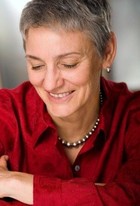 8:40 Rebecca Lawton: drought and ostrich thinking
Rebecca Lawton is an author and fluvial geologist. As a guide and river ranger on Western whitewater she rowed the Colorado in Grand Canyon and many other rivers for fourteen seasons. Her essay, Drought and the Ostrich Syndrome, about water issues in her home state of California, was recently published in AEON magazine.
Photo: Melinda Kelley
9:05 Chris Pugsley: the scale of Gallipoli
Lieutenant Colonel (Retired) Christopher Pugsley, ONZM, is an historian, whose 1995 book, Te Hokowhitu A Tu: The Maori Pioneer Battalion in the First World War (Libro International), has just been republished. He is the lead advisor for the exhibition, Gallipoli: the Scale of Our War, now open at Te Papa Tongarewa. NB. During the interview, Chris and Kim discussed the book The Great War Diaries and Letters of William G Malone, edited by John Crawford with Peter Cooke (Exisle), and the New Zealand First World War Trail app.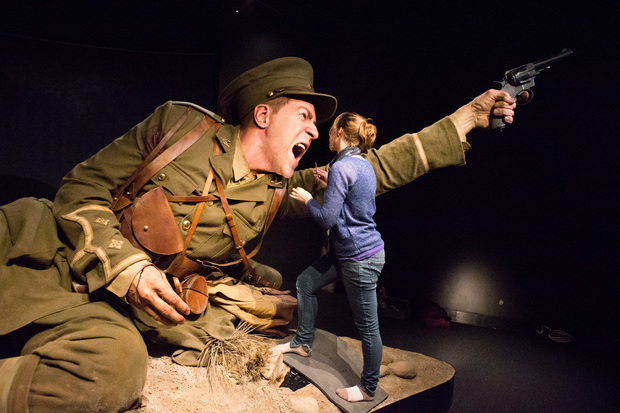 Weta Workshop's Jacqueline Makkee applies the finishing touches to the larger than life life of Spencer Westmacott. Photo: Norm Heke, Te Papa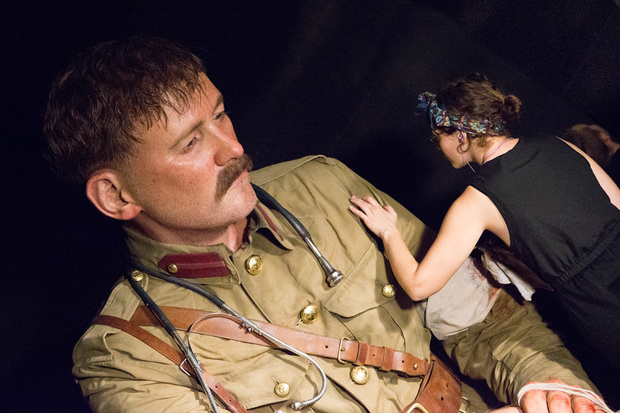 Weta Workshop's Marly Doyle applies the finishing touches to the larger than life figure of Percival Fenwick. Photo: Norm Heke, Te Papa.
9:45 Shakespeare with David Lawrence: Henry V
David Lawrence is director of The Bacchanals, a Wellington theatre company he founded in 2000 to explore text-based theatre and redefine classic works. Their next production is Aristophanes' Lysistrasa, previewing at BATS from 20 May. David is a member of the board of Summer Shakespeare, and directed Where There's a Will by John Smythe, currently playing at BATS (to 18 April). He will discuss Shakespeare's last history play, Henry V.
10:05 Playing Favourites with Timothy Hurd
Timothy Hurd has been National Carillonist of New Zealand since 1984. He is also active worldwide as carillon architect, consultant, composer and musicologist, and sings regularly with the Choir of Wellington Cathedral, and the internationally-acclaimed vocal ensemble The Tudor Consort. He will play the Carillon for WWI Remembered: A Light and Sound Show, which runs 7:00pm to 10:00pm each night from 18 to 25 April at Pukeahu National War Memorial Park.
The dedication of the National War Memorial Carillon, Wellington, 25 April 1932, Photo: William Hall Raine
11:05: Warwick Holmes: comets and probes
Warwick Holmes is an avionics engineer with the European Space Agency, which built and tested the Rosetta space craft that landed a robot on a comet in November 2014. He is visiting the University of Waikato to deliver a free public lecture, The Wonders of Space, and to show school children how to "cook" a comet.
11:40 Henry Hargreaves: photos and food

Henry Hargreaves is a New Zealand photographer best known for his food photographs. He recently gave a talk at TEDxManhattan, We Are What We Eat, about his recreation of the last meals of Death Row inmates, the backstage rider requests of rock musicians, and the food of Doomsday Preppers. He will run a schools' photography workshop at the Southern Lakes Festival of Colour 2015 (21-27 April), and four of his exhibitions (Burning Calories, Food Maps, No Seconds, and Food of the Rainbow) will be shown in Wanaka during Festival week.
You can view examples of Henry's work in this gallery, and on his website.
This Saturday's team:
Producer: Mark Cubey
Associate producer: Zoe George
Wellington engineer: Brad Warrington
Research by Infofind
Music played in this show
Artist: Richard Egarr (harpsichord)
Song: Andante (second movement) from Italianisches Konzert BWV971
Album:  J S Bach - Per Cembalo Solo
Label: Harmonia Mundi, 2003
Broadcast: 10:15
Artist: Ensemble d'Ondes de Montreal
Song: Fete des Belles Eaux  for 6 Ondes Martenot (excerpt)
Album: Olivier Messiaen- Fete des Belles Eaux
Label: Atma, 2008
Broadcast: 10:30
Artist: Christ Church Cathedral Choir, directed by Stephen Darlington
Song: The Cloud-Capp'd Towers
Album: Vaughan Williams – Mass in G Minor / Sacred and Secular Songs
Label: Nimbus, 1986
Broadcast: 10:40
Artist: The Finzi Singers, with Andrew Lumsden (organ), directed by Paul Spicer
Song: The Scribe
Album: Howells – Choral Works
Label: Chandos, 1996
Broadcast: 10:50
Artist: Wiener Philharmoniker, with Thomas Trotter (organ), conducted by Riccardo Chailly
Song: Allegro (organ solo) from M'sa Glagolskaja
Album: Janacek – Glagolitic Mass
Label: Decca, 1998
Broadcast: 10:55