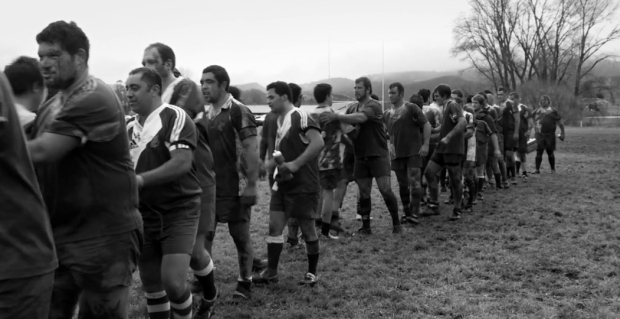 The Auckland filmmakers who made how far is the How Far is Heaven about the Sisters of Compassion at Jerusalem on the Whanganui River, have produced a new documentary about social rugby.
Chris Pryor and Miriam Smith spent a year in Reporoa, Bay of Plenty, to film The Ground We Won, a candid portrait of a New Zealand provincial rugby team.
Kim Hill talked to the filmmakers about the making of the film, the people they met and exploring male identity in New Zealand.
The Ground We Won has its New Zealand premiere during the 2015 NZIFF Autumn Events programme in Auckland (18 April), Dunedin (19 April), Wellington (2 May), and Christchurch (3 May), before a general New Zealand release in May.