Saturday Morning for Saturday 14 February 2015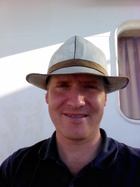 8:15 Dan Davies: banks and the HSBC
Daniel Davies is a Senior Research Advisor at Frontline Analysts, and writes on economics and finance.
8:30 Dylan Evans: utopian madness
Dylan Evans has written books on emotion and the placebo effect, made a film about Princess Diana which was banned from British TV, worked as an interpreter for a Marxist Catholic nun, and been censured for sharing a scientific paper about fruitbats. In 2006, he left his job in a high-tech robotics lab, moved to the Scottish Highlands and founded a community to attempt post-apocalyptic living. His new book, The Utopia Experiment (Picador), details the many challenges he faced, his descent into madness and gradual recovery. 

9:05 Roger Lentle: probiotics and faecal transplants
Roger Lentle is Professor of Digestive Biomechanics at the College of Health, Massey University, and an Associate Investigator at the Riddet Institute. He has a background in gastro-intestinal physiology and in medicine. His research group, the Digesta Group, are acknowledged world leaders in the study of gut motility and mixing within the gut cavity.
10:05 Neil MacLean: investigating death
District Court Judge Neil MacLean was appointed the first Chief Coroner of New Zealand under the Coroners Act 2006, after a judicial career that included serving as a Christchurch Coroner, then as a District Court Judge in Gisborne and Hamilton. He retired as Chief Coroner on Friday 13 February.
10:40 Emily Smith and Jamie McClennan: folking around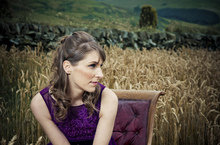 Emily Smith is a Scottish folk singer who has accrued numerous awards for her singing and songwriting since being named BBC Radio Scotland's Young Traditional Musician of the Year in 2002. She has performed across Australia, Europe, Russia, and Canada, and is performing with her husband, New Zealand multi-instrumentalist Jamie McClennan, in Wellington (14 March), Nelson (20 February), Hamilton (25 February) and Auckland (27 February).
11:05 Rob Ward: closeted football
Rob Ward is a British playwright, actor and social activist. His new play, Away From Home, was written with Martin Jameson for their company, Working Progress Theatre, and premiered at the 2014 Edinburgh Fringe Festival. Ward stars in this acclaimed one-man show about football and homosexuality, which has its New Zealand premiere as part of Auckland Fringe and Auckland Pride Festival 2015 (17-21 February, Herald Theatre).
11:45 Bonnie Howland: mascara and sight

Bonnie Howland is a student at AUT, and founder of Indigo and Iris, a scheme where participants buy an organic and vegan mascara, with half of the purchase proceeds going towards restoring the sight of the people in the Pacific Islands with preventable and treatable blindness. She aims to partner with the Fred Hollows Foundation or a similar provider and a New Zealand cosmetic producer, and is participating in the second annual programme of Live the Dream, an startup accelerator involving 40 young social entrepreneurs in Auckland and Wellington.
This Saturday's team:
Producer: Mark Cubey
Associate producer: Melanie Phipps
Wellington engineer: Brad Warrington
Auckland engineer: Alex Baron
Research by Infofind
Music played in this show
Bob Dylan: Stay With Me
From the 2015 album: Shadows in the Night
(Columbia)
Played at around 8:15
Emily Smith: King Orfeo
From the 2014 album: Echoes
(Columbia)
Played at around 10:40
Emily Smith and Jamie McClennan: A Life That's Good
Live in the Wellington studio of Radio New Zealand
Played at around 10:55
SJD: I Wanna Be Foolish
The 2015 single from the forthcoming album
(Round Trip to Mars)
Played at around 11:45