Saturday Morning for Saturday 7 February 2015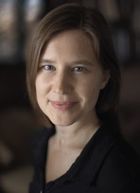 8:15 Eula Biss
Eula Biss teaches at Northwestern University in Chicago, and won the National Book Critics Circle Award for her 2009 book of criticism, Notes From No Man's Land: American Essays (Graywolf Press). Her new book, On Immunity: An Inoculation (Text Publishing, ISBN: 978-1-92218-294-4), was prompted by her experiences as a new mother, and explores vaccination and its history, and parenthood, public health and the body.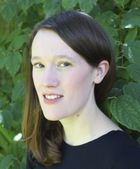 9:05 Anna Smaill
Anna Smaill has a background in English literature and music performance. Her collection of poetry, The Violinist in Spring, was published in 2006, and her debut novel, The Chimes (Sceptre, ISBN: 978-1-444-79452-6), is set in a future Britain where people's memories are controlled by music.
9:45 Art Crimes with Arthur Tompkins
Arthur Tompkins is a District Court Judge, and member of Interpol's DNA Monitoring Expert Group. He has a special interest in crimes involving artistic masterpieces, and will discuss Rembrandt's 1632 portrait of Jacob de Gheyn III, dubbed the "Takeaway Rembrandt".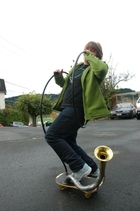 10:05 Jane Venis
Dr Jane Venis is a sculptor and performance artist (as Dr Clawhammer). She is also a multi-instrumentalist, instrument maker, and composer. She teaches at the Schools of Design and Art at Otago Polytechnic, and received a 2012 Ako Aotearoa Teaching Awards as one of the top twelve tertiary teachers in New Zealand.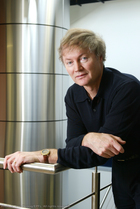 11:05 Michael Graetzel
Professor Michael Graetzel is director of the Laboratory of Photonics and Interfaces at the Ecole Polytechnique de Lausanne, Switzerland. He is one of the most highly cited chemists in the world, and has pioneered the disruptive technology of dye-sensitised solar cells.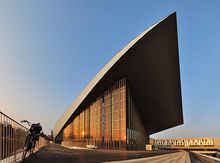 He is visiting New Zealand to deliver the lecture Energy Beyond Oil: the Future of Solar Energy, at the School of Chemical Sciences, University of Auckland, and to attend AMN-7, the seventh biennial series of meetings that focus on the latest research on advanced materials and nanotechnology (Nelson, 8-12 February).
Swiss Tech Convention Center at EPFL, Lausanne Switzerland, using dye-sensitised solar panels. Photo by Ramoul.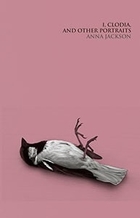 11:45 Poetry with Gregory O'Brien
Painter, poet, curator and writer Gregory O'Brien is the author of a number of books. He will discuss I, Clodia, and Other Portraits by Anna Jackson (AUP, ISBN: 978-1-86940-820-6).
The interview includes readings by Anna Jackson of her poems: Pipiabat; and A Thousand Kisses, Then A Hundred.
This Saturday's team
Producer: Mark Cubey
Wellington engineer: Carol Jones
Dunedin engineer: Martin Balch
Research by Infofind
Music played in this show
Mel Parsons: Far Away
The 2015 single from her forthcoming album
(Mel Parsons)
Played at around 9:55
Jane Venis: Desert Island Disks are Full of Risks
Live in the Dunedin studio of Radio New Zealand
Played at around 10:05
Mama Cass: Dream a Little Dream of Me
The 1968 single from the compilation album: Dedicated to the One I Love
(Spectrum)
Played at around 10:15
Caravan Palace: Jolie Coquine
From the 2008 album: Caravan Palace
(Wagram)
Played at around 10:30
Spooky Men's Chorale: Don't Stand Between a Man and his Tool
From the 2004 album: Tooled Up
(Spooky)
Played at around 10:45
Alberta Hunter: Amtrak Blues.
From the 1980 album: Amtrak Blues.
(Columbia)
Played at around 10:55