Music 101 for Saturday 14 April 2012
2-3pm
Patti Austin
Grammy winner, and headliner of the 50th National Jazz Festival in Tauranga, singer Patti Austin talks about her brave musical venture- paying tribute to "The First Lady Of Song", Ella Fitzgerald.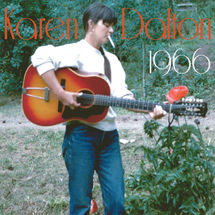 The Sampler: Karen Dalton
Prior to Bob Dylan writing in his 2004 memoir that she had a "voice like Billie Holiday's and played guitar like Jimmy Reed", not many people had heard of Karen Dalton. The bluesy folk singer accompanying herself on banjo and 12-string guitar had her two albums re-released posthumously about 5 years ago, and home recordings keep appearing - guest Sampler Troy Ferguson takes a listen to the latest: 1966.
Cool Rainbows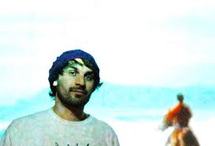 Cool Rainbows is the moniker of Auckland producer and songwriter Djeisan Suskov (pictured right). Recorded in his Dad's recording studio, Whale Rocket is the first album of his own, after a busy few years producing for Dear Time's Waste, Artisan Guns, Tiny Ruins and Ruby Frost.
3-4pm
Killing Joke
"I want it hard, fast, lots of feedback, lots of stops....and they can't write anything before they come into the studio!" honks Jaz Coleman, talking about the possibility of producing the next Shihad record, rekindling the fiery relationship that gave birth to Shihad's first LP Churn. Nick Atkinson talks with the Killing Joke lead singer, in Auckland to promote the new Killing Joke album MMXII.
The Sampler: Flying Nun - Time To Go
Troy Ferguson explores a new compilation from the Flying Nun canon, assembled by Dead-C member Bruce Russell. It brings together some of the more psychedelic and noisy early-to-mid 80s songs from artists including The Clean, The Pin Group, The Builders and the Gordons.
DHDFDs
Spiky suburban Auckland band DHDFDs talk about their debut French Fries - produced by one of their local heroes - ex-Mint Chick Kody Nielson.
Introducing: Tom Lark (pictured left)

 
Gig Guide
4-5pm
Around The World in 80 Tunes Pt 4: Mongolia
From the legacy of Genghis Khan, to the vast wild plains and their nomadic inhabitants, Mongolian music is steeped in a rich history and culture. Host Nick Dwyer meets up with Anda Union, who live in the Chinese-ruled Inner Mongolia. The band is active in the revival of Mongolian tradition and folklore among the minority Mongol population within the autonomous state. From there it's off to the Mongolian Republic for a demonstration of throat singing, whilst in Ullanbator, a trip downstairs to visit many of the capital's finest late-night haunts uncovers an emerging indie rock and underground scene.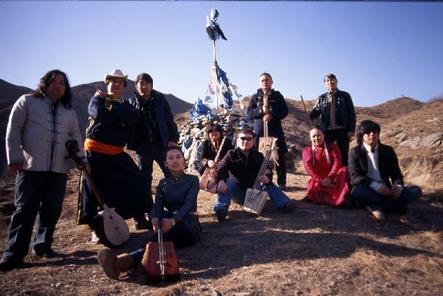 Anda Union used with permission
Narasirato Panpipers
One of the musical and visual highlights of Womad Taranaki 2012, bass piper for Solomon Islands group Narasirato Jimmy Ho'asimarana gives an insight into his village's musical traditions.
Music played in this show
2-3pm
Artist: Roger Fox Wellington Jazz Orchestra
Song: Chris Craft
Composer: A Broadbent
Album: Journey Home
Label: TBone
Artist: Ella Fitzgerald
Song: Let's Call The Whole Thing Off
Composer: Gershwin/Gershwin
Album: Ella Fitzgerald Sings The George and Ira Gershwin Song Book
Label: Verve
Interview: Patti Austin
Artist: Patti Austin
Song: Lady Be Good
Composer: Gershwin/Gershwin
Album:Avant Gershwin
Label:Rendevous
Artist: Patti Austin
Song: A-Tisket A-Tasket
Composer: Trad
Album:For Ella
Label:Concord
Artist:Billie Holiday
Song:Now Or Never
Composer: Holiday/ Lewis
Album:Lady's Decca Days
Label: MCA
The Sampler: Karen Dalton
Artist: Karen Dalton
Song: While You're On Your Way
Composer: Tim Hardin
Song: Shiloh Town
Composer: Tim Hardin
Song: 2:19 Train
Composer: Mamie Desdume/J. Morton
Song: Reason To Believe
Composer: Tim Hardin
Song: Katie Cruel
Composer: Tradition arr. by Karen Dalton
Song: Cotton Eyed Joe
Composer: Traditional arr by Karen Dalton
Album: 1966
Label: Delmore Recordings
Artist: Holy Modal Rounders
Song: Flop Earred Mule
Composer: Trad
Album: Holy Modal Rounders
Label: Big Beat
Artist: Dirty Projectors
Song: Gun Has No Trigger
Composer: Longstreth
Album: Swing Lo Magellen
Label: Domino
Artist: Nova Echo
Song: Cvision
Composer: Nova Echo
Album: Go With The Movers
Label: Mole Music
Interview: Cool Rainbows
Artist: Cool Rainbows
Songs: Reality and A Clue, Southern Summer Sun, Forty Two, Fake Tattoos
Composer: D Suskov
Album: Whale Rocket
Label: Lil Chief
Artist: David Kilgour
Song: Talk Of The Weather
Composer: Kilgour,Hunt
Album: Falling Debris
Label: Arch Hill
3-4pm
Artist: Shihad
Song: Screwtop
Composer: Shihad
Album: Churn
Label: Wildside
Interview: Killing Joke - Jaz Coleman
Artist: Killing Joke
Song: All On Hallow's Eve, Primobile, Pole Shift
Composer: Killing Joke
Album: MMXII
Label: Spinefarm/Universal
Artist: Toy Love
Song: Amputee Song
Composer: Knox
Album: Live At The Gluepot
Label: Real Groovy
The Sampler: Flying Nun - Time To Go
Artist: Look Blue Go Purple
Songs: As Does The Sun
Composer: Look Blue Go Purple
Artist: The Clean
Songs: In The Back
Composer: The Clean
Artist: The Builders
Songs: Russian Rug
Composer: The Builders
Artist: The Rip
Songs: Wrecked Wee Hymn
Composer: The Rip
Artist: The Pin Group
Songs: Jim
Composer: The Pin Group
Album: Time To Go: The Southern Psychedelic Moment 1981 - 86
Label: Flying Nun
Artist: Opossom
Song: Blue Meanies
Composer: K Neilson
Album: Electric Hawaii
Label: Dark Summer Records
Interview: The DHDFD'S
Artist: The DHDFD'S
Song: Smang/Pessimist/Mongo Van/Face Drain Mother/Drugged &/Lonely/Baseball Love/Community Smorgasbord/Like Zara Once Said
Composer: The DHDFD'S
Album: French Fries
Label: Hell is Now Love
Introducing: Tom Lark
Artist: Tom Lark
Song: Give You All My Lovin'
Composer: S Fowler
Album: Tom Lark EP
Label: Private
Gig Guide Bed
Artist: Prince
Song: Kiss
Composer: Prince
Album: Prince: Ultimate
Label: Warner

Artist: The Beat
Song: Mirror In The Bathroom
Composer: Charlery, Cox, Morton, Steele
Album: The Beat: Beat This! The Best of
Label: Warner

Artist: Dimmer
Song: Seed
Composer: Carter
Album: I Believe You Are A Star
Label: Sony

Artist: Fabulous/Arabia
Song: Perm
Composer: August/Milne
Album: Unlimited Buffet
Label: Economy

Artist: The Sonics
Song: Paycho (live)
Composer: The Sonics
Album: Boom
Label: Norton

Artist: Optimus Gryme
Song: Mezzanine
Composer: Brown  
Album: Eclipse EP
Label: Optimus
4-5pm
Around The World in 80 Tunes Pt 4: Mongolia
Music Details To Come
Artist: Mahala Rai Banda
Song: Ghetto Blasters
Composer: Mahala Rai Banda
Album: Nu Mai Beau
Label: Asphet Tango
Interview: Narasirato Panpipers
Artist: Narasito Pan Pipers
Song:Mato
Composer:Hahau/ Manu'asi
Song:Hariharina
Composer:Mauhana
Song:Rawako
Composer:Kuhiona
Album:Warato'o
Label: Smash

Artist: Santigold
Song: Disparate Youth
Composer: White  
Album: Master of My Make Believe
Label: Atlantic
Artist:Chicha Libre
Song: The Ride of the Valkyries
Composer: Wagner/ Cudahy
Album: Canibalismo
Label: Crammed
Artist: Urban Tramper
Song: Internet Freedom Is Love
Composer: McKenna
Album: Internet Freedom Is Love
Label: Private
Artist:The Warratahs  
Song: Bruno's Last Ride
Composer: Saunders
Album: Too Hot To Sleep
Label: Pagan