Music 101 for Saturday 7 April 2012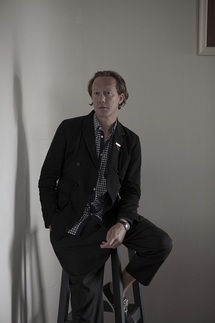 2-3pm
Nathan Haines
Sax-man Nathan Haines talks about his new album The Poet's Embrace, a more traditional Jazz quartet affair than his previous beat-based records. (pictured right, photo: Karl Pierard)
The Sampler: Big Daddy Wilson
Meet Big Daddy Wilson, a Black American, German-based blues singer who starts an extensive tour of NZ this week.
John Butler
Australian roots musician plays songs in the Music 101 studio and tells tales of re-discovering his family history.
3-4pm
Tono & The Finance Company
Anthonie Tonnon talks about the characters he draws in his songs and telling parochial stories in the pop songs on his debut, 'Up Here For Dancing.'
The Sampler: Justin Townes Earle
Honky Tonk, Gospel and Memphis R&B have all made it into the new album by Country music royalty Justin Townes Earle. Nick Bollinger talks to him about 'Nothing's Gonna Change The Way You Feel About Me Now' ahead of Earle's NZ dates in April.
Lydia Cole In Session
Auckland singer-songwriter Lydia Cole has just released her debut album Me & Moon - she plays some numbers from that in a live session at Roundhead studios.
Introducing: Jetsam Isles
Gig Guide
4-5pm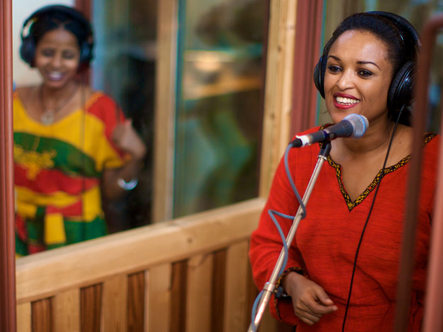 Dub Colossus, photo used with permission
Around The World in 80 Tunes - Part 3 of 6: Ethiopia
International adventurers and DJs Nick Dwyer and Barnie Duncan delve into the music of Ethiopia.
We hear from the Godfather of the ethio-jazz scene Mulatu Astatke… Composer, arranger, vibraphone player and percussionist, his music has enjoyed a considerable renaissance in recent years. Hear him talk about this resurgence in popularity, as well as a good dollop of his intoxicating music. Nick also chats to Tsedenia Gebremarkos from ethio-jazz dub fusion outfit Dub Colossus. All this, a surprise guest, and ladles-full of interesting music, on Around the World in 80 Tunes: Ethiopia.
Orchestra of Spheres
Tell tall tales of touring Europe and having fun fun fun on the autobahn.
Orchestra Of Spheres, photo: Kirsten Johnstone.
Music played in this show
2-3pm
Artist: Sci-Clone
Song: Everywhere I Go (Remix)
Composer: A-Sides/N Haines
Album: Single
Label: Metalheadz
Interview: Nathan Haines
Artist: Nathan Haines
Song: Ancestral Dance, Universal Man, Consequence
Composer: Nathan Haines
Album: The Poet's Embrace
Label: Haven Music

Artist: Nathan Haines
Song: Realisation
Composer: Nathan Haines, Kevin Field, Mike Patto
Album: The Poet's Embrace
Label: Haven Music

Artist: Nathan Haines
Song: Offering
Composer: Kevin Field
Album: The Poet's Embrace
Label: Haven Music

Artist: Nathan Haines
Song: Eboness
Composer: Roy Brooks
Album: The Poet's Embrace
Label: Haven Music

Artist: Nathan Haines
Song: The Night Air
Composer: Nathan Haines
Album: Heaven And Earth
Label: Haven Music

Artist: Miles Davis
Song: All Blues
Composer: Miles Davis
Album: Kind Of Blue
Label: Miles Davis
Artist: Get Well Soon
Song: HUK
Composer: Fountain
Album: Get Well Soon
Label: Private
Artist: Freddie Spruell
Song: Milk Cow Blues
Composer: F Spruell
Album: 78 rpm - Papa Freddie
Label: Okeh
The Sampler: Big Daddy Wilson
Artist: Big Daddy Wilson
Songs: Love Is The Key, Hard Day's Work, Country Boy, Jazzy Rose
Composer: Blount
Album: Love Is The Key
Label: Ruf

Artist: Big Daddy Wilson
Songs: Cold Is The Wind, Four Daughters, Drop Down Here
Composer: Blount
Album: Thumb A Ride
Label: Ruf
Artist: Cold Specks
Song; Blank Maps
Composer: A Spx
Album: I Predict A Graceful Expulsion
Label: Mute/EMI
Artist: Jimmy Little
Song: Dance With Me Just One More Time
Composer: Little
Album: Single
Label: Festival
Session: John Butler
Artist: John Butler
Song: Danielle
Composer: John Butler
Album: NA
Label: Radio New Zealand recording

Artist: John Butler
Song: A Long Time
Composer: John Butler
Album: NA
Label: Radio New Zealand recording
Artist: The Black Seeds
Song - Loose Cartilage
Composer: The Black Seeds
Album: Dust And Dirt
Label: The Black Seeds
3-4pm
Artist: Patti Smith
Song: April Fool
Composer: Smith
Album: Banga
Label: Columbia
Interview: Tono and the Finance Company
Artist: Tono and The Finance Company
Song: Tim/Eating Biscuits/Marion/Susan/Skinny Jeans
Composer: A.Tonnon
Album: Up Here for Dancing
Label: Bones and Wood
Artist: Dark Tower
Song: Baggy Trousers
Composer: Foley/Lloyd/Duff
Album: Canterbury Drafts
Label: Universal
Artist: Gangstagrass
Song: Big Branch feat. Tomasia
Composer:
Album: Lightning On the Strings, Thunder On The Mic
Label: Rench
The Sampler: Justin Townes Earle
Artist: Justin Townes Earle
Songs: Harlem River Blues
Composer: Earle
Album: Harlem River Blues
Label: Bloodshot

Artist: Justin Townes Earle
Songs: Memphis Is The Rain, Look The Other Way, Maria, Won't be The Last Time, Down On The Lower East Side
Composer: Earle
Album: Nothing's Gonna Change The Way You Feel About Me Now
Label: Bloodshot
Session: Lydia Cole
Artist: Lydia Cole
Songs: Hibernate, To Know You, Running On My Own
Composer: L Cole
Album: RNZ/BFM Recording
Label: n/a
Introducing: Jetsam Isles
Artist: Jetsam Isles
Song: Under the Shadow
Composer: Jetsam Isles
Album: Physical Copy
Label: Castro Street
Gig Guide
Artist: The Warratahs
Song: Easy Come Easy Go
Composer: Winch
Album: The Warratahs Collection
Label: Pagan

Artist: Six 60
Song: Don't Forget Your Roots
Composer: Six60
Album: Six60
Label: Universal

Artist: Nairobi Trio
Song: Caravan
Composer: Gillespie
Album:Through The Clouds
Label: Manu
4-5pm
Around the World in 80 tunes pt 3- Ethiopia
Artist: Pharoah Sanders
Song: Black Unity
Composer: Sanders
Album: Pharoah Sanders: You've Got To Have Freedom
Label: Universal
Interview: Orchestra of Spheres

Artist: Orchestra of Spheres
Song: Numbers
Composer: Orchestra of Spheres:
Album: Numbers EP
Song: There Is No No
Composer: Orchestra of Spheres
Album: Nonagonic Now
Song: Laminar Flow
Composer: Orchestra of Spheres:
Album: Numbers EP
Song: Hypercube
Composer: Orchestra of Spheres
Album: Nonagonic Now
Label: Sound Explorers
Artist: The All Seeing Hand
Song: Geronimo
Composer: The All Seeing Hand
Album: The All Seeing Hand
Label: Private
Artist: Tommy Ill
Song: No Magnets
Composer: Young/ Beauchamp/ Neal
Album: New Hat and a Haircut
Label: EMI
Artist: Egshciglen
Song: Tavan Hasag
Composer: Egshciglen
Album: Sounds of Mongolia
Label: Arc