Sunday Morning for Sunday 16 November 2014
7:08 Current affairs
RNZ political editor Brent Edwards reports from the G20 Summit in Brisbane then Radio NZ International's Koroi Hawkins talks to us from Honiara, where campaigning for next week's election is drawing to an end. Also this hour: MP Phil Twyford on what Labour thinks of the Government's plans for state housing and what his party would do instead; gold medal wines; and the latest from the tennis ATP Tour Finals in London.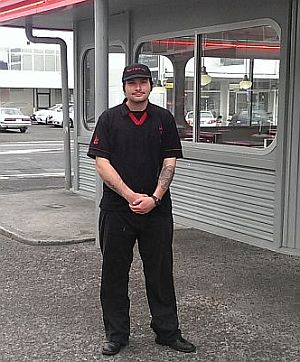 8:12 Insight Workers Bending Further so Firms Remain Competitive
The Government has introduced new labour laws that strengthen the hand of employers, despite New Zealand having some of the most flexible employment rules in the developed world. Employers say the bargaining process has become unnecessarily protracted and costly. They say the changes are modest and allow firms to get the workplace arrangements they need to compete. Unions argue it will drive down wages and erode workers' rights, including guaranteed hours of work.  A 2013 Council of Trade Unions report found at least 30 percent of workers – some 635,000 people – were in insecure work. They fear the new laws will speed up that trend, and put workers and their families under even more pressure.  Radio New Zealand's economics correspondent Patrick O'Meara considers the changes, and whether workers will pay the price as firms battle to survive in an increasingly competitive marketplace.
Produced by Philippa Tolley.
Image: Brett Patterson, Hamilton
8:40 Raul Salazar – Micro Social Housing Solution
As the New Zealand Government plans to sell and reorganise state housing, some in America are coming up with novel ways to help those who need a warm place to live. Quixote Village is located on public land in Olympia, Washington and consists of 30 micro-homes, with shared kitchen and shower facilities and a garden. It's housing 30 people who would have been living on the street otherwise. Raul Salazar has been the village's project manager since it first opened on Christmas Eve 2013.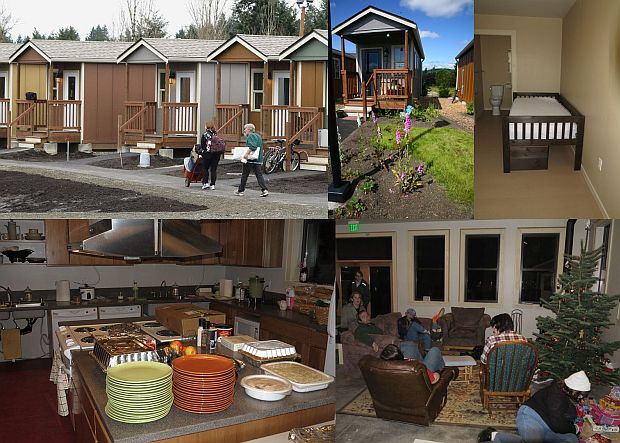 Quixote Village - pictures courtesy Tim Ransom
9:06 Mediawatch
Mediawatch asks Maori TV's chief executive about controversial changes he's spearheading as the channel enters is second decade on the air. Also: Media reaction to new laws to curb extremism at home, and how the media made a meal of munted punters at the races recently.
Produced and presented by Colin Peacock and Jeremy Rose.
9:40 Wayne Brittenden's Counterpoint
This year marks the 150th anniversary of a key event in Danish history that had significant, though little known, implications for NZ. Wayne looks at the circumstances and Wallace follows up with Bill Gundersen of Dannevirke, and great-grandson of early Danish settlers.
10:06 Richard Falk – Lessons from the Middle East
Richard Falk is a Professor Emeritus of International Law at Princeton University. The New York-born Jewish academic is a recognised world expert on the laws of war, human rights and international issues. He recently completed a six-year term as United Nations Special Rapporteur on Palestinian human rights. He is in NZ to give a series of talks arranged by Otago University's National Centre for Peace and Conflict Studies – among them prospects for peace in the Middle East; plus a lecture on the lessons of the First World War.
10:40 Jimmy Cliff – King of Reggae
Reggae legend Jimmy Cliff is heading back to New Zealand in March for a couple of gigs – in Auckland and Mt Maunganui. Jimmy talks to Wallace about his family's revolutionary roots, getting famous – and getting high. He also reckons that he hasn't yet written his greatest songs.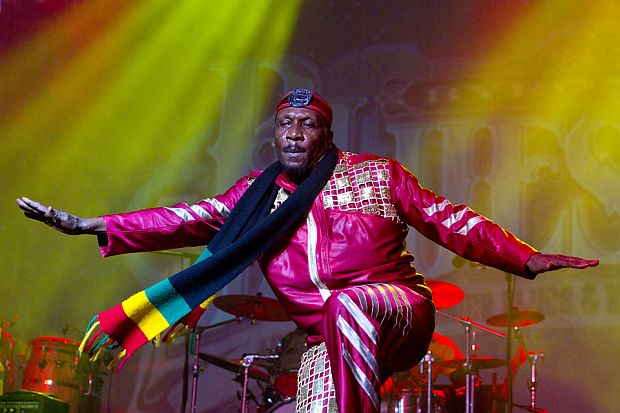 Jimmy Cliff at Bluesfest by Paul Smith
11:05 Wystan Curnow – Life and Influences
In the latest of our occasional series, Influential Kiwis talk about their Influences, Wystan Curnow reflects on 50 years of writing about art. He discusses his abiding love for Herman Melville and why he chose Moby Dick as the subject for his PhD thesis; and about the influence on his ideas of the likes of artists Colin McCahon and Billy Apple, jazz great John Coltrane, and his professor at the University of Pennsylvania, Morse Peckham. A comprehensive collection of Wystan Curnow's art writing has just been published: The Critic's Part: Wystan Curnow Art Writings 1971 – 2013, Victoria University Press.
---
Sunday Morning is produced by Christine Cessford, Zara Potts, Jeremy Rose and Zoe George
Music: Zen Yates-Fill
Research: Anne Buchanan
Wellington operator: Brad Warrington
Auckland operator: Andre Upston
---
Music played in this show
Artist: Massive Attack
Song: Unfinished Sympathy
Composer: Del Naja / Marshall / Nelson / Vowells
Album: Massive Attack
Label: Virgin
Broadcast Time: 8:40am
Artist: Jimmy Cliff
Song: Those Good, Good Old Days
Composer: Cliff
Album: Jimmy Cliff
Label: Trojan
Broadcast Time: 9:40am
Artist: Otautahi Allstars
Song: End of Days
Composer: O Grennell /N Ferguson/ Parks
Album: Otautahi Allstars
Label: Central
Broadcast Time: 9:55am
Artist: Jimmy Cliff
Song: Rebel in Me
Composer: Cliff
Album: Higher and Higher
Label: Island Jamaica
Broadcast Time: 10:40am
Artist: Massive Attack
Song: Teardrop
Composer: Del Naja / Marshall  / Vowells / Fraser
Album: Massive Attack
Label: Virgin
Broadcast Time: 11:55am