Sunday Morning for Sunday 23 November 2014
7:08 Current affairs
EPMU boss Bill Newson on the Labour leadership, election in Solomon Islands, housing development on Skid Row, co-operative businesses.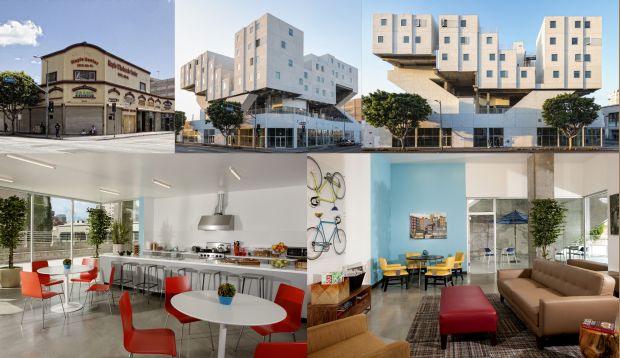 Skidrow housing
8:12 Insight Cyberwarfare and New Zealand
This is the age of cyberwarfare. Nations are striking one another with digital weapons, corporations hack competitors for secrets while criminals steal data and hold it for ransom. The GCSB says the number of reported cyber attacks is rising by 60 percent each year as technology makes it easier and cheaper to launch attacks – while the cost of defence keeps growing. Authorities say New Zealand is well defended with the likes of Project CORTEX screening critical computer systems. But security experts say a lack of funding and lax attitudes towards IT security have left government networks vulnerable to attack. Radio New Zealand journalist William Ray examines global trends in cyberwarfare and what they mean for the people and government of New Zealand.
Produced by Philippa Tolley.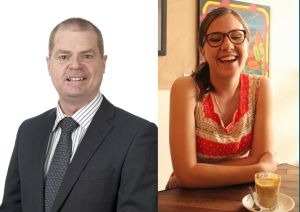 8:40 Ian Wishart and Zoe Condliffe – Sexism in Australia
A recent survey in Australia found that girls and young women are turning their back on a life of politics and other leadership roles, due to an overwhelming perception of sexism in their country. The survey was conducted by Plan International Australia, and Wallace talks to CEO Ian Wishart and delegate Zoe Condliffe about the findings. 
9:06 Mediawatch
Mediawatch looks at the satirical song that was suppressed before the election, and why the bluesman who wrote it reckons artistic freedom is at stake. Also: Research revealing what people in advertising are really like, and how a lack of facts didn't stop the comment coming in the scandal over sexism at CERA.
Produced and presented by Colin Peacock and Jeremy Rose.
9:40 Wayne Brittenden's Counterpoint
In the light of revelations about widespread plagiarism in Australian universities, Wayne takes another look at the problem and suggests some solutions – if only the universities were willing. Wallace follows up with Professor Margaret Thornton of the Australian National University.
10.06 Luz Savinon – Mexican Protests
Tens of thousands of Mexicans took to the streets earlier this week in anti-Government protests sparked by the disappearance of 43 students. Mexican authorities claim local police handed the students to a drug gang which then murdered them. But some families question that explanation and hold out hope the students are still alive. Analysts are claiming the current wave of protests is the most significant challenge President Enrique Pena Nieto has experienced in his two years in office. Documentary filmmaker Luz Savinon joins us from Mexico City to talk about the ongoing protests.
10:20 Jackie Russell and Rod Milner – Used Cars
Not just for petrol-heads – Jackie Russell and Rod Milner have great stories from New Zealand's colourful history of car imports. From the days when buyers had to go on a waiting list for a new car, to customers scrambling over carriers laden with imported vehicles to lay their claim, Jackie and Rod talk about the politics and personalities that shaped the trade.
From the Rising Sun to the Long White Cloud – the history of used car imports and how they reflect society by Jackie Russell and Rod Milner is available from www.autofile.co.nz Proceeds from books sales will go to charity.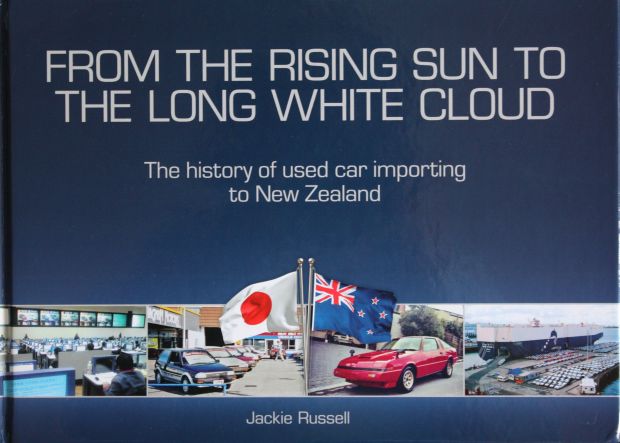 10:40 Vika Bull and Dion Hirini – Etta James
Etta James, six-time Grammy award winner, was one of the world's most influential soul singers. Her life and music are celebrated in At Last - the Etta James Story. The show stars Tongan/Australian singer Vika Bull and she's joined on stage by The Essential R&B Band and an Auckland Tongan choir. Vika Bull and Dion Hirini chat with Wallace Chapman – and sing a couple of songs, on Sunday Morning.
At Last - the Etta James Story, in on Friday, 28 November, at the Aotea Centre, Auckland.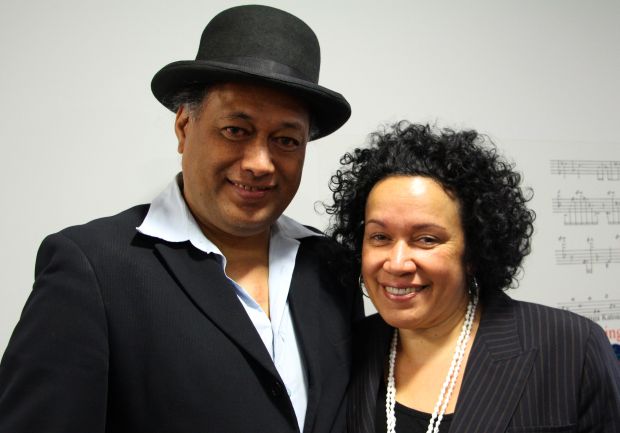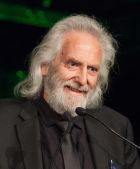 11:05 Peter Yealands – Leading the World
Yealands Family Wines has been named the overall winner in the NZI National Sustainable Business Network Awards. Founder Peter Yealands is well on the way to fulfilling his goal of leading the world in sustainable wine production.
11:20 Victoria Vox – Ukulele Love
US ukulele star Victoria Vox learned a song a week for a year, then spent the next year writing a song a week. She's coming for the New Zealand Ukulele Festival and she talks to Wallace about writing songs and her love for the uke. She also gives us a demo of her marvelous mouth trumpet – prompting Wallace to give it a try. He's decided to stick to talking.
The New Zealand Ukulele Festival is on Saturday, 29 November, at the Trusts Arena, Auckland.
11:45 Clarissa Dunn – Settling the Score
The votes are in, and the results of Settling the Score – Radio New Zealand Concert's annual poll of listeners' favourite orchestral music – is soon to be revealed. Concert presenter Clarissa Dunn joins Wallace Chapman to talk about what's rocking in the classical music scene.
Wallace Chapman hosts the Settling the Score concert, performed by the Auckland Philharmonia in the Auckland Town Hall on Friday, 28 November.
Music details
Artist: Etta James
Song: A Sunday Kinda Love
Composer: Prima
Album: Etta James: Her Best
Label: Chess
Broadcast Time: 08:30
Artist: Etta James
Song: The Blues is my business
Composer: Bowe
Album: Let's Roll
Label: n/a
Broadcast Time: 9:40
Artist: Vika Bull
Song: At Last
Composer: Warren
Album: Live
Label: Live
Broadcast Time: 10:46
Artist: Vika Bull
Song: Good Rockin' Daddy
Composer: Berry, Bihari
Album: Live
Label: Live
Broadcast Time: 10:55
Artist: Victoria Vox
Song: Crazy Love
Composer: Vox
Album: Key
Label: Obus
Broadcast Time: 11:20
Artist: Nigel Kennedy
Song: The Lark Ascending
Composer: Williams
Album: Nigel Kennedy
Label: EMI
Broadcast Time: 11:48
---
Sunday Morning is produced by Christine Cessford, Zara Potts, Jeremy Rose and Zoe George
Music: Zen Yates-Fill
Research: Anne Buchanan
Wellington operator: Damon Taylor
Auckland operator: Andre Upston
---