Sunday Morning for Sunday 30 November 2014
7:08 Current affairs
The Countering Terrorist Fighters Legislation, China's increasing ties in Fiji, the Plain English Awards, and distracted drivers.
8:12 Insight
Is the National-led government's desire to step away from state housing just ideologically driven or will it work and give the thousands of people on housing waiting lists a place to call home? Radio New Zealand's housing reporter, Teresa Cowie looks at the future of state housing and whether charities and private companies could do a better job.
Produced by Philippa Tolley.

8:40 Max Stahl – Santa Cruz Massacre
On November 12th, 1991, British cameraman Max Stahl risked his own life to record Indonesian troops shooting and beating to death scores of young people in the Santa Cruz cemetery in Dili, Timor Leste. He buried the footage before smuggling it out to show the world. It was one of the most horrifying scenes to be recorded on tape. He's in New Zealand as part of the Pacific Journalism Review conference in Auckland.
9:06 Mediawatch
Mediawatch looks at the outcome of two official inquiries this week prompted by Dirty Politics; and asks a journalist investigating the PR business if exposure has triumphed over evasion. Also: Why do the media seize on the advanced age of some people in their news stories? 
Produced and presented by Colin Peacock and Jeremy Rose.
9:40 Wayne Brittenden's Counterpoint
With the UN Convention on Biological Weapons meeting next week in Geneva, Wayne looks at some of the little known history of bio warfare experimentation. Wallace follows up with biological weapons researcher and author, Dr Filippa Lentzos.
10:06 Maintaining Surveillance Closely Resembling… 
On November 18, 1982 a young anarchist punk, Neil Roberts, graffitied the words: "We Have Maintained a Silence Closely Resembling Stupidity" before blowing himself up outside the Whanganui Computer Centre.
Thirty two years later New Zealand's only suicide bombing continues to reverberate. There is a Facebook page, an art installation by Ann Shelton, Playwright Michelle Bright has just been awarded a $30,000 grant to turn the event into an opera; there's a film - The Maintenance of Silence:
...and this month Victoria University Press published Dear Neil Roberts - a book of poems by Airini Beautrais.
Jeremy Rose talks to Airini Beautrais and anarchist activist Sam Buchanan about Neil Roberts and what they think motivated him to carry out such a violent and self-destructive act.
Suicide Prevention Line 0508 TAUTOKO (0508 82 88 65).

Listen to a 1975 Insight programme about the Wanganui Computer
Listen to a 1982 news report about the Wanganui Computer Centre bombing
Historic audio supplied by Ngā Taonga Sound & Vision.
10:31 Tim McBride - a lifetime opposing greater surveillance 
Tim McBride is the author of The New Zealand Civil Rights Handbook. He has been voicing his concerns about the increasing powers of the country's security agencies for more than three decades. Wallace Chapman speaks to Tim about the history of surveillance in New Zealand and why he thinks New Zealanders should be concerned by the legislation currently before Parliament.
10:50 David Leyonhjelm – Opposing Security Legislation Across the Ditch
Australia has recently passed a number of pieces of legislation giving significant increased powers to its police and security services. Liberal Democratic Party senator David Leyonhjelm has been an outspoken critic of giving increased powers to the security services. Wallace Chapman speaks to him about recent developments.
11:05 Peter Marshall – Return of a holidaymaker
In 1988 Wellington band the Holidaymakers spent seven weeks at number one with their hit single Sweet Lovers.
The song was a duet between the band's lead singer Peter Marshall and Mara Finau. Within a year the band had split.
Photo gallery: Holidaymakers and Hulamen
After 26 years of working in the film industry Peter Marshall has emerged from the musical shadows and released his first album Peter and the Wolves. The songs are all written by John McDougal, one of the driving forces behind the Holidaymakers, and a number of the other band members appear on the album. Wallace Chapman talks to Peter Marshall about his musical journey and plays a track or two from Peter and the Wolves.
11:30 Kemi Whitwell & Niko Leyden – Tiny Huts
Mixing art and nature – that's what the artists Kemi Whitwell & Niko Leyden are doing. It's a public art project called 'Miniature Hikes' - a series of seven tiny colourful huts hidden in the bush, on the beach, on windy summits in and around Wellington. The huts will be part of the landscapes until March and their locations can be found here: http://keminiko.com/Miniature-Hikes
Gallery: Mini hiking huts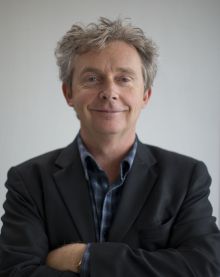 11:40 Steve Braunias – Strange but (mostly) True
Writer Steve Braunias tracked the 2014 general election campaign in the 'Campaign Diary', a series of satirical columns for Metro magazine. The columns are collected in his new book – Madmen: Inside the Weirdest Election Campaign Ever in which Steve describes a visit to the Dotcom mansion and reveals how he fell on hard times – and asked Whale Oil for a job.
---
Sunday Morning is produced by Christine Cessford, Zara Potts, Jeremy Rose and Zoe George
Music: Zen Yates-Fill
Wellington operator: Lianne Smith
Auckland operator: Andre Upston
---