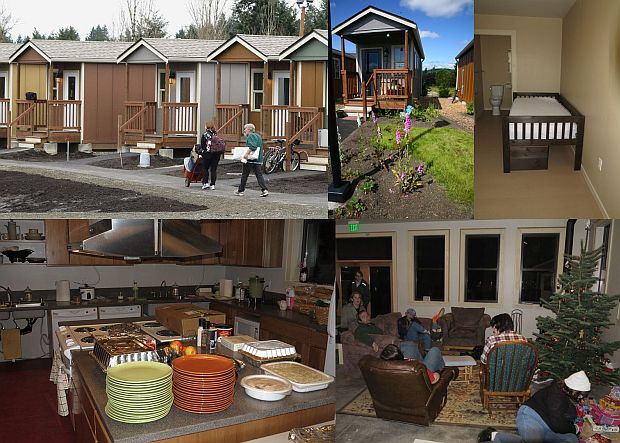 Quixote Village - pictures courtesy Tim Ransom.
As the New Zealand Government plans to sell and reorganise state housing, some in America are coming up with novel ways to help those who need a warm place to live.
Quixote Village is located on public land in Olympia, Washington and consists of 30 micro-homes, with shared kitchen and shower facilities and a garden. It's housing 30 people who would have been living on the street otherwise.
Raul Salazar has been the village's project manager since it first opened on Christmas Eve 2013. He talks to Wallace Chapman.