Standing Room Only for Sunday 9 August 2015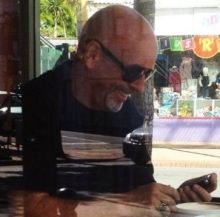 12:39 How to murder your wife
Expat scriptwriter John Banas may have been based in Australia for years but he's still one of the go-to writers for TV drama programmes in New Zealand. He's written three of the four Platinum Fund films based on real life events, that are about to screen on TVNZ. The first one's a very black comedy called - How to murder your wife.  
1:10 At the Movies with Simon Morris
1:34 Special effects make-up
Alexandra Guillot started out colouring prosthetics for filming in Sydney while training in special effects make-up.  After a stint in Hong Kong she now works at Weta Workshop and as a freelance designer. While make up was her starting point, she's interested in designing the entire look of a production, from set to costumes. Alexandra is currently designing an opera double bill for the New Zealand School of Music which opens on Thursday in Wellington.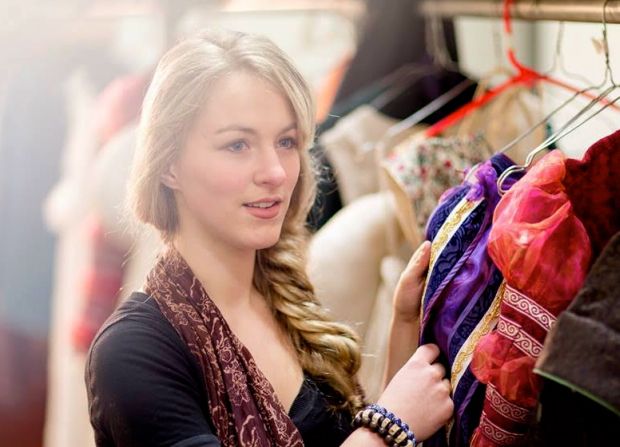 1:47 Sean Kelly  
New York based fashion designer Sean Kelly, the first Kiwi to win the long-running Project Runway TV show, is about to reveal his latest collection for his home crowd. Sean's back home for a few months to work on the collection for New Zealand Fashion week. He's also keen to show what he's learnt from his time on Project Runway, in the year since the cameras stopped rolling. The young designer from Hawera is business savvy, capitalising on the publicity that came with the win.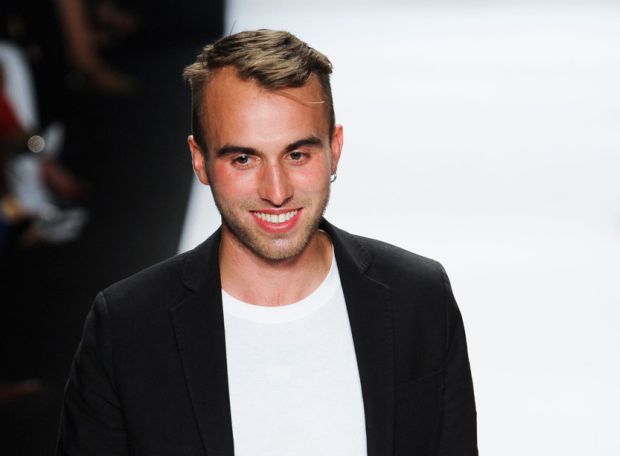 2:05 The Laugh Track
Trumpet-player/singer Tim Stewart and saxophonist Nick Atkinson are a duo that couldn't be more Queen City.  Hopetoun Brown is named after two central Auckland streets. Nick was Radio New Zealand's long-time music-show producer, while Tim writes about food and travel on his blog, and in the New Zealand Herald.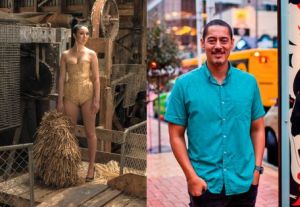 2:26 Spark international festival of art
People involved in a vast range of creative endeavours, here and overseas, will be in Hamilton this week talking about what makes them tick. It's for Wintec's annual Spark international festival of art, media and design. We talk to two of the guest speakers. Invercargill based Lindah Lepou's  fashion designs incorporate Pacific and European textiles to reflect her Samoan, Scottish and English ancestry. Linda shows her work internationally while running a clothing factory. Johnson Witehira is an artist and designer working in print, typography, product, packaging and fashion design. He says he's aiming to "bring Māori visual culture back into the lives of Māori".
2:38 Abstract sound
Artist Shannon Novak says there is music in everything. To prove it he has created sound and abstract images in response to the signage and architecture of Auckland's Te Uru Contemporary Gallery. But there's a catch; for the majority of the galleries visitors these works are silent - and invisible.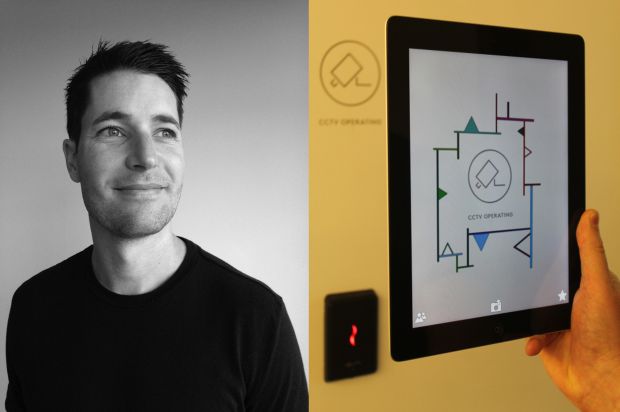 2:49 Jim Wheeler
Jim Wheeler's  sculptures represent his two big passions...  bronze casting and botany. He's lived in New Zealand since emigrating from the United States back in 1981. Jim learnt his trade as an apprentice working with master craftsmen. He loves this country's flora, casting sculptures of our native flowers through to lichen. Jim's also made a name for himself as a maker of medals. His exhibition Nature as Metaphor opens at Parnell's Artis Gallery on Tuesday and is represented at the New Zealand medal makers exhibition at the TSB Bank Wallace Arts Centre in Auckland.
3:05 The Drama Hour
The second part of Maurice Shadbolt's famous play, Once on Chunuk Bair.