Standing Room Only for Sunday 26 July 2015
12:38 Getting a fair cut
It's a sore point with many visual artists – that they don't get a cut at each time one of their works is sold. Nothing is likely to happen legally any time soon to change that. But a new art business in Auckland believes living artists are entitled to resale royalties so it's going to offer them voluntarily. Simon Bowerbank and Charles Ninow of Bowerbank Ninow explain how and why they're going to offer living artists 2.5 percent of the hammer price of their art works.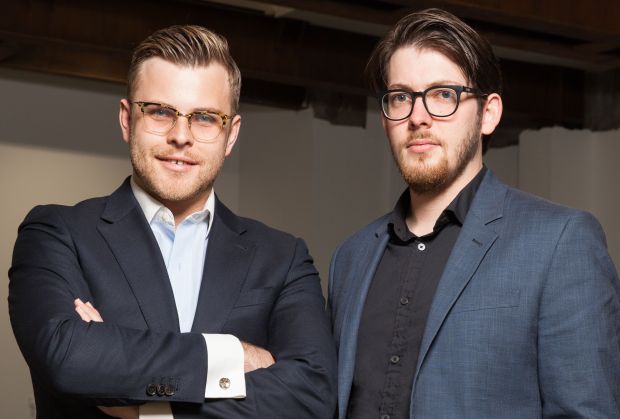 Charles Ninow and Simon Bowerbank
12:45 Little Criminals 
The way many New Zealand children in state care were abused and victimised is explored in a new TV documentary inspired by the memoir of writer David Cohen. Writer and producer David White read David Cohen's book Little Criminals and was so moved and outraged that he made the documentary about three men who spent time as youngsters at the now notorious Epuni Boys' Home. Little Criminals screens on Prime this Tuesday night.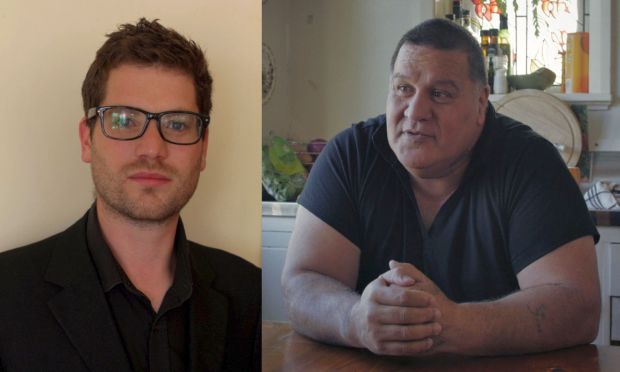 1:10 At the Movies with Simon Morris
Simon Morris looks at the new Marvel Comics movie, Ant-Man. He also talks to former Marvel villain, Sir Ben Kingsley, aka The Mandarin, about his new film Learning To Drive, and a career that has spanned Mahatma Gandhi, Ringo Starr and the Olsen Twins!
1:34 Peggy Guggenheim Collection
Arts patron Peggy Guggenheim bequeathed her art-filled home in Venice to the city when she died, leaving it in the hands of a trust to manage. It's now the city's second biggest tourist attractions, and its Picassos, Manet's and Pollock's offer an alternative to the classical art and architecture that Venice is famous for. The Peggy Guggenheim Collection's Director, Philip Rylands, talks about the art and the extraordinary woman behind it.
1:45 Coming together on the Tex-Mex border
Turner Ross and his brother Bill create lo-fi documentaries documenting little-heard but uniquely American stories. Turner Ross told Shaun D Wilson about their non-fiction take on the western genre, set in two towns on either side of the Texan and Mexican border. Two of The Ross Brothers films, Western and Tchoupitoulas are both showing in the New Zealand International Film Festival.
2:05 The Laugh Track
Peter Feeney is that noble, if under-valued, thing – a jobbing actor. No job too big or too small, whether it's parts in big, overseas projects like Spartacus and Ash versus Evil Dead, or scene-stealing bits in Agent Anna and Auckland Daze. Peter has also written screenplays, he's a published author, and he teaches acting, while his one-man show A night with Beau Tyler toured 30 centres around the country.
He's about to star in another stage production Between two waves, and to make it more interesting, he's directing it as well. Between Two Waves opens at the Herald Theatre in Auckland on August the 4th.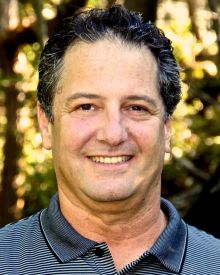 2:26 The Wrecking Crew
A documentary about the loose group of Hollywood musos nicknamed "The Wrecking Crew". The son of Tommy Tedesco, one of these legendary session musicians, has made a film about them, which is about to play at the International Film Festival. Simon Morris speaks to Donny Todesco about The Wrecking Crew which is playing at the New Zealand International Film Festival.
2:38 Frankenstein
Frankenstein fans are in for a double treat next month. New Zealand gets its premiere of a London National Theatre production of the horror story, and a film starring James MacAvoy is coming out. Centrepoint theatre is marking its 41st year by undertaking its most ambitious production yet. This version of Frankenstein starred actor of the moment Benedict Cumberbatch when it was on stage then filmed.
Karlos Drinkwater is playing Frankenstein's creation for Centrepoint and says around two hundred years on from Mary Shelley writing the book, its themes are absolutely current. Frankenstein opens at Centrepoint theatre on the 7th of August in Palmerston North.

Photo by Alexander Hallag
2:49 Louise Potiki Bryant and Paddy Free: In Transit
To be a married couple who are also both artists is to constantly skip between the everyday and the ephemeral. Choreographer Louise Potiki Bryant and musician Paddy Free know that better than most and have put that line between the divine and the mundane at the heart of their new work, In Transit, one of three dances in Lumina, the New Zealand Dance Company's upcoming season of new works. Justin Gregory goes to Louise and Paddy's home to meet them and to talk about how you do art while also doing the dishes. 
3:05 The Drama Hour
Stand Up Love by Gavin McGibbon.
Can love survive in the cynical world of stand-up comedy?