Standing Room Only for Sunday 24 May 2015
12:37 Ali Bramwell and Nine Dragon Heads at the Venice Biennale
Kiwi artist Ali Bramwell has covered a street cleaner's trolley with aluminium and hidden a Theremin inside it, as her contribution to an international exhibition that's running alongside the 56th Venice Biennale. Her musical trolley is also a tribute to the cleaners and porters who transport visitors' luggage along paved streets and over bridges in the carless city of canals. Lynn Freeman visited long-time member of South Korean collective Nine Dragon Heads Ali Bramwell at the exhibition site near Venice's Grand Canal.
12:48 Huhu Studios take on the world
New Zealand was stunned to hear about a co-production of a New Zealand studio with China, reportedly worth nearly one billion dollars, that's nothing to do with Weta Workshop. It's Auckland's Huhu Studios. They're co-producing a 3D animated feature called Beast of Burden - budgeted at $20 million, with another 16 movies expected.
1:10 At the Movies with Simon Morris
A Royal Night Out puts the future Queen Elizabeth into a frothy comedy, Wild Tales is an Oscar-nominated Argentinian collection of short, dark stories and Mad Max Fury Road sees Max return 30 years after his last outing.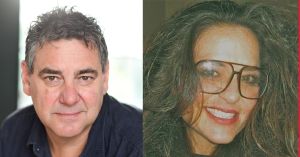 1:33 Documentaries on the Edge
Sonia Sly chats to Christopher Dudman who has documented never seen before footage of devastation caused by the Christchurch earthquake, and US Music Consultant Karyn Rachtman talks about her ability to match the director's vision to a sound track. She has been collaborating on a documentary that follows a Haitian pop star who runs for the presidency.
1:50 National Geographic photography
One of the world's best photography exhibitions has come to Expressions Whirinaki Arts and Entertainment Centre in Upper Hutt, and is coming to Te Manawa in Palmerston North. 50 Greatest Photographs of National Geographic shows images from around the world that often deal with nature, and mankind's uncomfortable interaction with it.

Left: Afghan Girl 1984, photo by Steve McCurry. Right: Sub-Saharan Mali 1997, photo by Joanna B. Pinneo
2:04 The Laugh Track – Find Me a Maori Bride
Writer Dane Giraud and Matariki Whatarau from Maori TV's cultural confusion comedy Find Me a Maori Bride talk comedy influences with Shaun D Wilson, and choose clips from Rodney Dangerfield, Trevor Noah, Cheech and Chong, and Billy T. James.

The cast of Find Me a Maori Bride
2:26 Finding comedic Success with Jeremy Elwood and Stephen Sinclair
Not that long ago the idea of a New Zealand standup comedian making it in America would once have been a particularly big stretch. But that's the premise of Success - a tale of plagiarism, the price of fame and Tall Poppy Syndrome, which will debut at BATS Theatre in Wellington, before heading up to Auckland's Basement Theatre.

Jeremy Elwood in Success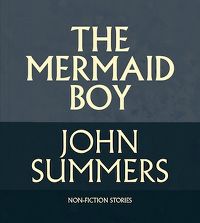 2:38 The Mermaid Boy
John Summers' debut book is a collection of stories that if you weren't paying attention you might mistake for fiction. The Mermaid Boy splits its time between formative times in Canterbury and Asia. Shaun D Wilson discovered a memoir that reads like a short story collection, jumping in place and time, collecting characters, and storing odd thoughts.
2:48 Katherine Mansfield's Urewera Notebook
When we think of Katherine Mansfield, we tend not to think of her as a good, keen, outdoors-woman. Rather more Bloomsbury than Barry Crump. But a camping trip into the Ureweras in 1907 had a lasting impact on her life and writing. Anna Plumridge has edited a newly transcribed edition of The Urewera Notebook by Katherine Mansfield, and says it's a unique part of the Mansfield canon.
3:05 The Drama Hour
Showdown, Part 2 - Adapted by Elspeth Sandys from the original novel by Margaret Escott.
Music played in this show
Artist: The Shirelles
Song: It's a Mad, Mad, Mad World
Played at: 12:12
Artist: K D Lang and The Reclines
Song: Johnny Get Angry (Live)
Played at: 12:35
Artist: Fat Boy Slim
Song: Mad Flava
Composer: Fatboy Slim
Album: Halfway Between The Gutter and The Stars
Played at: 12:57
Artist: Natasha Bedingfield
Song: We're All Mad
Composer: Natasha Bedingfield, Danielle Brisebois, Nick Lashley
Album: Natasha Bedingfield
Label: Epic
Played at: 1:10
Artist: Dinah Washington
Song: Mad About The Boy
Composer: Noël Coward
Album: The Best of Dinah Washington: Mad About The Boy
Label: Mercury
Played at: 1:45
Artist: The J. Geils Band
Song: Freeze-Frame
Composer: Wolf-Justman
Album: Freeze Frame
Label: EMI
Played at: 1:49
Artist: David Byne
Song: She's Mad
Composer: David Bryne
Album: uh-oh
Label: Luaka Bop
Played at: 1:57
Artist: Aerosmith
Song: Don't Get Mad, Get Even
Album: Pump
Played at: 2:06
Artist: Ron Wallace
Song: Don't Get Mad
Composer: Regan, Wallace, Wallace
Album: Bound and Determined
Label: Sony
Played at: 2:37
Artist: The Animals
Song: I'm Mad Again
Composer: Hooker
Album: The Complete Animals
Label: EMI
Played at: 2:57
Artist: Madness
Song: Baggy Trousers
Composer: McPherson, Foreman, Barson
Album: It's Madness
Label: Virgin
Played at: 3:57