Standing Room Only for Sunday 31 May 2015

12:43 New CoCA Artistic Director Paula Orrell
After four years, Christchurch's Centre of Contemporary Art, is close to reopening - hopefully in November. At its helm is a new Artistic Director Paula Orrell, who's moved to the city from England.Orrell has previously worked at the London College before heading to the Plymouth Arts Centre. There she forged a reputation for commissioning work from radical artists and for her commitment to having her artists work closely with local communities.
12:51 Days Like Today
New Zealand's distressing child murder and abuse record is investigated in a new play, Days Like Today. Inspired in part by the Chris Kahui trial, Auckland playwright Laurence Dolan wrote a script which reunites a separated couple whose child was killed. One of them, Gary, was convicted and jailed for the murder and is now out. The couple meet to talk about their loss, and what actually happened.

Ashton Brown and Simone Walker rehearsing Days Like Today
1:10 At the Movies with Simon Morris
An ailing Simon Morris loses his temper with three films: spy spoof Spy starring Melissa McCarthy and Jason Statham; a frothy French literary joke Gemma Bovery; and Scottish-New Zealand western Slow West, starring Michael Fassbender and Central Otago.
1:34 Whole House Reuse
Two years after a quake damaged house was carefully dismantled and its materials distributed to artists here and overseas, those artists are about to put what they've created on show at Canterbury Museum as part of a project called Whole House Reuse. The Buxton's 1920s weatherboard family home at 19 Admirals Way now lives on in around 400 artworks and artefacts. More than 250 people took up the challenge - from professional artists, craftspeople and architects, to school children and community organisations.

Top left: Centuri Chan, photo by Kate McIntyre. Top right: Centuri Chan chess set, photo by Christopher Gardner
Bottom left: Frances Woodhead glass arriving, photo by Frances Woodhead. Bottom right: Patrick Fitzgerald house, photo by Christopher Gardner
1:47 Classic albums performed live
One of the centrepieces of the Wellington Jazz Festival is the Rogue Classic Albums Live series, where local musicians tackle classic records to see what of themselves they can bring to LPs with established audiences. Standing Room Only producer Shaun D Wilson brought together three of the musicians who are taking on the challenge of breathing new life into established classics. Sax player Dan Yeabsley is taking on The Dave Brubeck Quartet's Time Out, Trumpeter Alexis French is channelling Miles Davis' Birth Of The Cool, and renowned vocalist Lisa Tomlins is combining Joni Mitchell's Mingus with live album Shadows and Light.

2:05 The Laugh Track – Neil Thornton
Recent American import Neil Thornton who impressed during the New Zealand International Comedy Festival chooses clips from Louis C.K., Bobcat Goldthwait, George Carlin, and Mike Birbiglia.
2:26 Turning Page with Angelica Page
Actress and writer Angelica Page is the daughter of Geraldine Page and Rip Torn. Angelica's new play at Circa Theatre, Turning Page, is an account of her mother's life. When she died at the age of 62, Geraldine Page was partway through a run of Blythe Spirit on Broadway, and partway through an autobiography that would never be finished. Lynn Freeman asked Angelica why she wanted to share her mother's story. Angelica is also performing Edge - a show focusing on poet Sylvia Plath.
Actor Angelica Page talks to Lynn Freeman. Photo by Yael Gazentsvy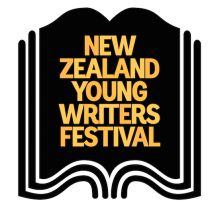 2:38 New Zealand Young Writers Festival
Dunedin's about to host the country's first festival dedicated to young writers - and new forums for writing. City councillor and playright Aaron Hawkins has organised the event, with panel discussions ranging from the value of reality TV and working with editors, to transmedia storytelling and a play that will be written and performed within 72 hours on a budget of $72 by the city's new professional theatre company Counterpoint. Lynn Freeman spoke to Aaron and to two festival panelists: Alex Casey staff writer for the TV focussed website The Spinoff, and Kirsti Whalen who is a poet and literature editor of the arts website Pantograph Punch.
2:51 Berlin's Month of Performance Art
Month of Perfomance Art: Berlin is an artist-run event is in its fifth year and attracts perfomers from around the world. Recent arrival in Berlin; New Zealand Korean performer Samin Son is collaborating with New Zealand choreographer and film maker Alexa Wilson on Peripheral Visions a performance that incorporates the work of 25 other artists.

Samin Son Alexa Wilson at Performance Month Berlin, Credit: Daniela Gast
3:05 The Drama Hour
A Short History of Contraception by Fiona Samuel.
Music played in this show
Artist: Baby Bash & Akon
Song: Baby I'm Back
Album:  Now That's What I Call Music 19
Label: EMI
Played at: 12:12
Artist: Brian Poole & The Tremeloes
Song: Do You Love Me?
Album: 30 Years of Number Ones, Vol 3: 1961-1963
Label: Connoisseur
Played at: 12:36
Artist: Ky-Mani Marley
Song: I'm Back
Composer: Brown, Marley
Album: Radio
Label: Vox
Played at: 01:10
Artist: David Eggleton
Song: I'm Back
Composer: Eggleton, Brough
Album: Poetry Demon
Label: Rimu
Played at: 01:43
Artist: Joni Mitchell
Song: God Must Be A Boogie Man
Composer: Joni Mitchell
Album: Mingus
Label: Warner
Played at: 01:47
Artist: The Dave Brubeck Quartet
Song: Take Five
Composer: Paul Desmond
Album: Time Out
Label: Columbia 465122
Played at: 01:50
Artist: Miles Davis
Song: Freddie Freeloader
Composer: Miles Davis
Album: Kind of Blue
Label: Columbia
Played at: 01:52
Artist: Mostly Other People Do The Killing
Song: Red Hot
Album: Red Hot
Label: Hot Cup
Played at: 01:54
Artist: Miles Davis
Song: Rocker
Composer: Mulligan
Album: The Complete Birth of The Cool
Label: Capitol
Played at: 01:55
Artist: Joni Mitchell
Song: Shadows and Light
Composer: Joni Mitchell
Album: Shadows and Light
Label: Asylum
Played at: 01:56
Artist: The Dave Brubeck Quartet
Song: Everybody's Jumpin'
Composer: Dave Brubeck
Album: Time Out
Label: Columbia
Played at: 01:56
Artist: The Dave Brubeck Quartet
Song: Maori Blues
Composer: Dave Brubeck
Album: Time Further Out
Label: Columbia
Played at: 01:57
Artist: Miles Davis
Song: Rocker
Composer: Mulligan
Album: The Complete Birth of The Cool
Label: Capitol
Played at: 01:57
Artist: Eduardo Diaz
Song: I'm Back/Yo Regrese
Composer: Diaz
Album: Cantando Latino
Played at: 01:59
Artist: Eduardo Diaz
Song: I'm Back/Yo Regrese
Composer: Diaz
Album: Cantando Latino
Played at: 01:59
Artist: The Lambrettas
Song: Watch Out I'm Back
Composer: Bird, Ellis, Sanders
Album: The Lambrettas
Label: Castle
Played at: 02:06
Artist: Bobcat Goldthwait
Song: Side B
Composer: Bobcat Goldthwait
Album: Meat Bob
Played at: 02:10
Artist: Mike Birbiglia
Song: Intro & Porno for parents
Album: What I Should Have Said Was Nothing
Played at: 02:20
Artist: Pink Martini
Song: But Now I'm Back
Album: Splendor In The Grass
Label: Inertia
Played at: 02:34
Artist: Alex Call
Song: I'm Back in the Race
Composer: Call, Studer
Album: Passion & Purpose
Played at: 02:58
Artist: Luther Allison
Song: I'm Back
Composer: Allison, Solberg
Album: Reckless
Label: Alligator
Played at: 03:58