Standing Room Only for Sunday 17 May 2015
12:42 Gottfried Lindauer in the Czech Republic
Nineteenth-century New Zealand painter; Gottfried Lindauer's hometown in the Czech Republic has started taking an interest in him. Plzeň in the Czech Republic had all but forgotten Lindauer who immigrated to New Zealand where he painted hundreds of portraits, mainly of Maori tribal leaders and well-known figures. But that's all changed and as part of Plzeň's year as Europe's Capital of Culture, New Zealand has loaned out many of its valuable Lindauer paintings. Auckland Art Gallery's director Rhana Devenport went to what she describes as a very moving opening ceremony in Plzeň and spoke to Lynn Freeman at the Venice Biennale about the exhibition and new research on Lindauer.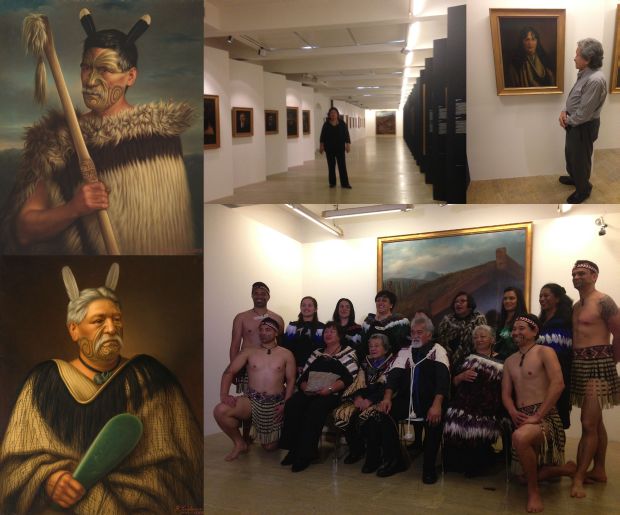 Top left: Rewi Manga Maniapoto, 1882, oil on canvas, Auckland Art Gallery Toi o T-ümaki, gift of Mr H E Partridge, 1915. Image credit - Gottfried Lindauer. 
Bottom left: Wahanui Reihana Te Huatare, oil on canvas, Auckland Art Gallery Toi o T-ümaki, gift of Mr H E Partridge, 1915. Image credit - Gottfried Lindauer.
Top middle, top right, bottom right: Opening of Gottfried Lindauer exibit in Plzeň, Czech Republic. Photos supplied by Auckland Art Gallery Toi o T-ümaki
12:49 Zombies on demand
Film distributors are always hoping for the most successful strategy out of their releases possible. A well-planned roll out tied with savvy marketing will in an ideal world lead to people sitting down for a couple of hours and watching those flickering images go by. With only so many cinema screens and people wanting to stay at home and have access to the entire history of film at the click of the button release strategies have dramatically changed. Guy Pigden is the writer and director of the subtly titled I Survived a Zombie Holocaust which ups the ante on release platforms by coming out the same day on iTunes, tugg.co.nz, DVD, Quickflix, the film commission's New Zealand Film On Demand website, and also rather quaintly; cinemas.
1:10 At The Movies
Simon Morris looks at movies aimed at the youth audience, including Australian feelgood flick Paper Planes; the sequel to the popular acapella movie Pitch Perfect and he talks to Charlie Lyne, an English documentary maker, who's made a film about the high school movies of the 1990s and 2000s. It's called Beyond Clueless.
1:34 Nigel Scott – master sound designer: emotion vs information
Sound is emotional, images are informational, or so goes the old saying. And when you combine the two in a well-made feature film, you can make an audience laugh or cry. But is that appropriate or even ethical when making documentaries? Nigel Scott is a master sound designer for both film and theatre and will be part of a panel on sound for documentary film makers at the Screen Edge Forum later this month. Justin Gregory asked him where he stood on the emotional/informational argument.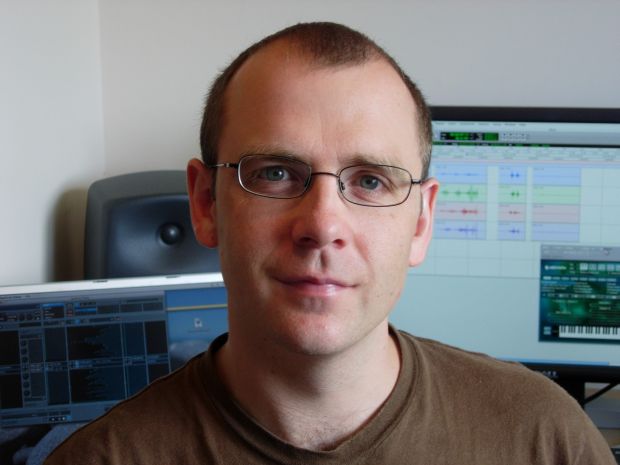 1:46 NZ On Screen – child stars
In our regular dip into NZ On Screen's archives, Irene Gardiner remembers some of our most successful and youngest stars: Anna Paquin in The Piano, Greer Robson in Smash Palace, Keisha Castle-Hughes in Whale Rider, Martin Henderson in Strangers and a very young Jennifer Ward Lealand in Gone Up North For a While.
2:05 The Laugh Track – The Thrilling Adventure Hour
The so-called Golden Age of American radio, also known as old-time radio, was full of dramatic serials performed in front of live audiences gripped by daring deeds of spies and spacemen, the relatability of wholesome family tales, and utter blindness to the weirdness of having blackface and ventriloquism on the radio. For many it's an era stepped in nostalgia for days gone by. The Thrilling Adventure Hour is a podcast that taps into the ascetics of that era and with the help of lead actors Marc Evan Jackson and Paul F. Tompkins play it for laughs. The live stage show is coming to Wellington and Auckland.

Paul F. Tompkins and Marc Evan Jackson from The Thrilling Adventure Hour (Credit: Mindy Tucker)
2:25 Fallout - The Sinking of The Rainbow Warrior
The bombing of the Rainbow Warrior certainly changed the view of France, and where sleepy little New Zealand fit into the world of international espionage. The Sinking of the Rainbow Warrior has been brought to the stage in a play called Fallout. Simon Morris talks to cast members Fasitua Amosa and Jennifer Ward-Lealand.
Luanne Gordon and Jennifer Ward-Lealand rehearse Fallout - The Sinking of The Rainbow Warrior (Credit: Tatiana Harper Photography)
2:35 Credit In The Straight World - Brannavan Gnanalingam
The Global Financial Crisis gets local and personal in a new novel by Brannavan Gnanalingam called Credit In The Straight World. Set in the fictional Canterbury town of Manchester, it plots the peaks and troughs of brothers George and Frank Tolland, particularly their finance company. Brannavan told Standing Room Only producer Shaun D Wilson how the ups and downs of regional, national, and international finance are chronicled through Frank's firm Manchester Gold.
2:49 Phil Dadson and the Nine Dragon Heads collective at the Venice Biennale
South Korea's Nine Dragon Heads collective is marking its 20th anniversary by appearing at the Venice Biennale. This year's exhibition is called JUMP into the Unknown. Nine Dragon Heads' artists spend weeks - even months - in different countries, and then create installations based on their experiences. One of them is New Zealand audio-visual artist Phil Dadson. Phil kayaked under 70 bridges on Venice's backwater canals and filmed what he saw. The resulting hypnotic video is split in two showing each bridge being approached from opposite directions.
3:05 The Drama Hour  
Showdown, Part 1 - Adapted by Elspeth Sandys from the original novel by Margaret Escott.
Music played in this show
Artist: The Kinks
Song: Low Budget
Composer: Ray Davies
Album: The Kinks Greatest Hits 190-1986: One For The Road
Label: Velvel   Played At: 12:12
Artist: Wham!
Song: Credit Card Baby
Composer: George Michael
Album: Make It Big    Played At: 12:38
Artist: Destiny's Child
Song: Bills, Bills, Bills
Composer: Briggs, Kandi, Knowles, Luckett, Rowland
Album: #1's
Label: Columbia
Played at: 12:58
Artist: Three Times Dope
Song: Funky Dividends
Album: Original Stylin'     Played At: 1:06
Artist: Sam Cooke and The Soul Stirrers
Song: Jesus Paid The Debt
Album: That's Gospel
Played at: 1:46
Artist: Jacob Izrael
Song: Tight Budget
Album: Tight Budget
Played at: 1:58
Artist: Jackson Browne
Song: Call It A Loan
Composer: Jackson Browne & David Lindley
Album: The Best of Jackson Browne
Label: Elektra
Played at: 2:10
Artist: Young Marble Giants
Song: Credit in the Straight World
Composer: S. Moxham
Album: Colossal Youth
Label: Domino
Played at: 2:35
Artist: Mortgage On My Soul
Song: Mississippi Fred McDowell
Composer: Fred McDowell
Album: I Do Not Play No Rock 'N' Roll
Label: Capitol
Played at: 2:58
Artist: Tono and The Finance Company
Song: Marion Bates Realty
Composer: Anthonie Tonnon
Album: Up Here For Dancing
Played at: 3:57