Standing Room Only for Sunday 29 March 2015
12:39 Adam Play Awards
Two of the big winners of this year's Adam Play Awards (but their names are top secret until their announced on Saturday afternoon!)
12.57 Dedication of a headstone for the English-born colonial artist Louis John Steele
Yesterday saw the unveiling and dedication of a headstone for the English-born colonial artist Louis John Steele, at the Waikumete Cemetery in Auckland. Having trained at the Royal Academy, in London and in Paris, he came to New Zealand in 1886 and painted the portraits of some of the most important figures of the time including Governor Sir George Grey. He was one of Charles Goldie's first teachers but while his student is remembered, Steele has been largely forgotten Jane Davidson-Ladd told us about the unveiling, she was a curator at Auckland Art Gallery and went on to study Steele's work and she believes his place within the canon needs to be reassessed.
You can see works by Louis John Steele on Te Papa's website and Auckland Art Gallery's website.
1:10 At the Movies with Simon Morris
Simon Morris looks at two young adult films, Insurgent, the sequel to last year's popular Divergent and X plus Y, a heart-warming story of an autistic young maths genius. He also looks at the king of older adult thrillers, Liam Neeson in Run All Night.
1:34 Painting conservation
Painting conservators not only restore paintings to their initial splendour.   There's often a huge amount of detective work involved as well. That's certainly the case at Te Papa, where conservator Linda Waters has been working on a painting by French-born artist Louise Henderson - the cubist-style Les Deux Amies - The Two Friends.   Artists like Colin McCahon were very taken with the painting at the time, but it's sustained some damage since it was finished in 1953. Te Papa bought the work in 2011 and it's about to go on show for the first time now that Linda and other members of the team of worked on the painting.  It will be on show as part of Te Papa's Nga Toi Season 4 opening over Easter.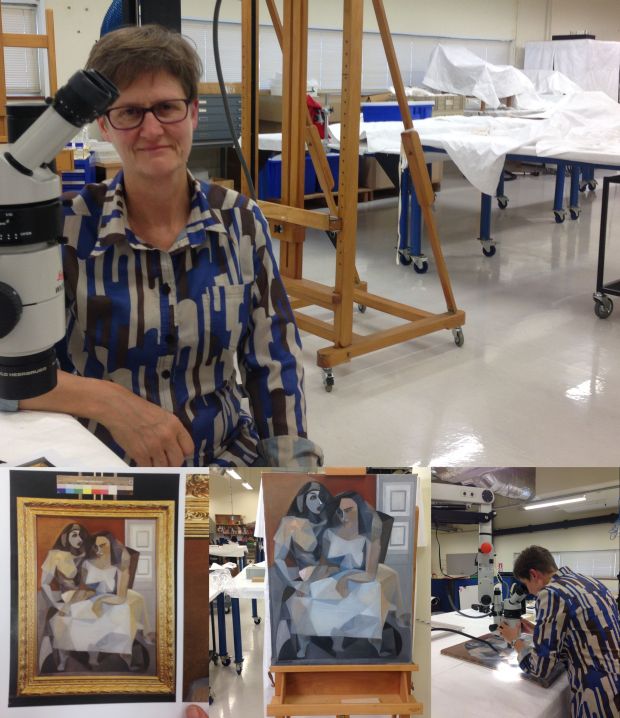 Top: Te Papa Painting Conservator Linda Waters
Bottom left: Les Deux Amies before conservation work began, middle: Les Deux Amies conserved but not yet back in its restored frame, right: Linda checking the canvas under microscope
1:47 Candice Breitz
Artist Candice Breitz makes video art encouraging us to ask ourselves some hard questions, particularly how we're influenced by popular culture. She's filmed  Michael Jackson fans re-performing his Thriller tracks in their own way, she's explored the lives of professional child actors and she's interviewed twins and triplets to show how they're different and how they're the same. Some of her videos have just gone on show at Wellington's City Gallery. Candice Breitz was born in Johannesburg but these days she lives in Berlin, where she's a Professor of Fine Art.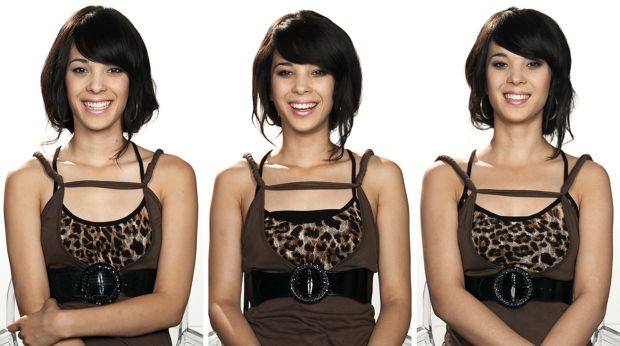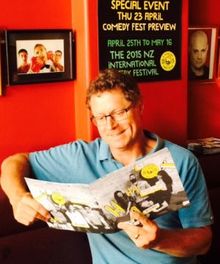 2:05 The Laugh Track
Scott Blanks on the 20th anniversary of Auckland's Raw Comedy programme.
2:26 Author interview
Jindra Tichá moved to New Zealand from the Czech Republic, and she's incorporated both countries in her novel, Death and Forgiveness. In it, Anna and her husband flee the turmoil in Czechoslovakia in 1968 to make a new home in New Zealand. This is Jindra's 19th novel but the first one she's written in English. Death and Forgiveness is a Mary Egan publication.
2:49 Lttl Phnx 
Lucy Beeler A.K.A Lttl Phnx makes sweet, electro, synth-pop from a tiny bedroom in a Mount Victoria flat in Wellington. The 24-year-old, San Francisco-raised musician currently works part-time in visual FX – something she learnt to do via her mother her works in the film industry – on top of which, she also has a degree in contemporary dance. Keen to go beyond her comfort zone, the Wellington-based musician may return to San Francisco one day, but currently has her heart set on Vancouver because of its active music scene.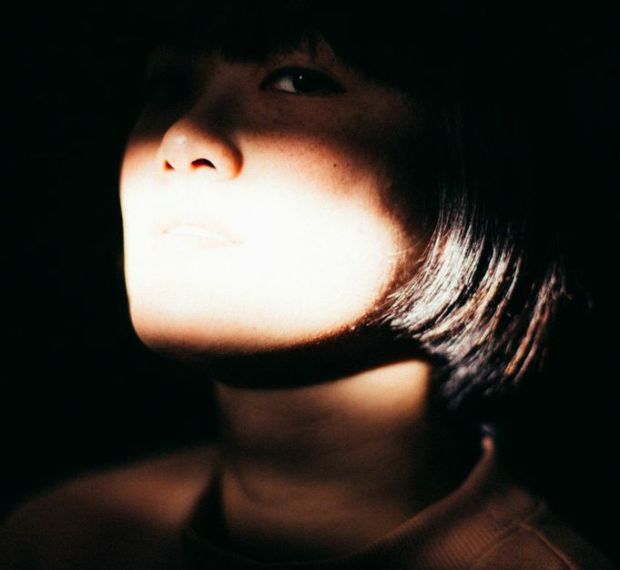 3:05 The Drama Hour
The second part of the interview with Lori Leigh, an interview with Colin Beardon and short story Red Devil by Colin Beardon.