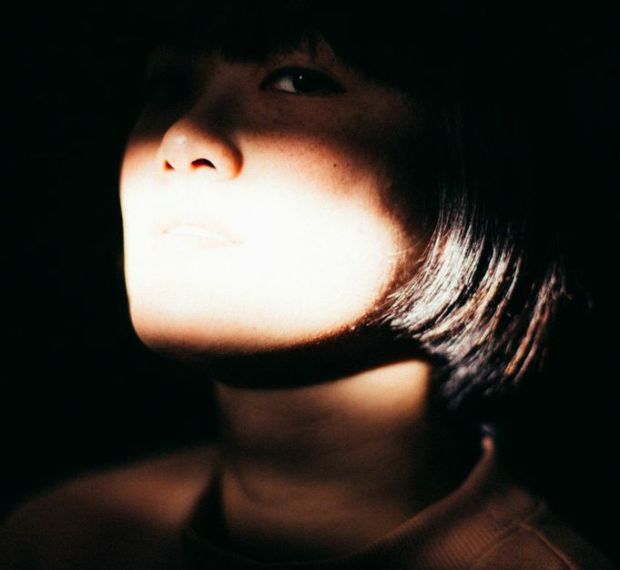 Lucy Beeler A.K.A Lttle Phnx makes sweet, electro, synth-pop from a tiny bedroom in a Mount Victoria flat in Wellington.
Sitting on her bed she pulls out a midi keyboard and confesses that all of her recordings are produced in her compact room: "Because it's cheaper," she laughs, "I have a really good recording microphone…"
Rising from the ashes
Born in Nanning in Southwest China, it was from an orphanage where she was found weak and malnourished that she was then given the name Little Phoenix. For the Chinese, names are symbolic – the Phoenix representing good fortune and opportunity, revered as a magical creature that rises from the ashes and soars to greater heights. 
In many ways, Lucy's personal journey has manifest just as her name suggests. Being adopted by an American woman was the first step to a new life. Lucy is grateful for all of the opportunities that have been presented to her, but not without a sense of curiosity, longing, and questions that surround a conflicting sense of self. Visibly Chinese, the only life she has known is one of growing up in a white, middle class environment.
"I've recently gotten into reaching out to other adoptees who have been trans-racially adopted and seeing how they feel about it, because it's hard to identify with coming from a culturally white background, but then looking culturally different from that. I'm part of this group on Facebook… it's a discussion forum for people of colour and it's gotten me more interested in my roots, because there are a lot of Asian people in the group." 
Lucy's self-exploration and investigation of her cultural roots is imbued in her work. The themes in her EP Pyrexia  deal with isolation, fragility and survival. Her song 'Koromiko' – the title taken from a native plant used as a medicinal herb – is a song she refers to as 'a dialogue with self,' and whether conscious or unconscious, it has a subtle Asiatic quality in terms of its sound.
The 24-year-old currently works part-time in visual FX – something she learnt to do via her mother who works in the film industry. She also has a degree in contemporary dance.
Arriving in New Zealand at the age of 16, she says music has remained a constant in her life: "I started playing [piano] when I was 8…it probably adds to the traditional Chinese stereotype because I also used to do ballet… I wanted to be able to play the music that I was dancing to."
"I'm trying to find a sounds that really represents me," she says, of what it means to be unique in a sea of digital music where just about anyone can call themselves a producer these days. "Initially I wrote songs that were inspired by that "world" but I wanted to add more meaning to the songs. Pyrexia is another word for fever and [the title] came from a dream I had, where the world was made of bendable glass.
Fully, self-produced, Lucy hands over her final 'bedroom productions' to her indie record label Crystal Magic, who put the final touches on the tracks.
Being signed to a label also has the benefit of helping to set her apart from others: "I do feel overwhelmed by the amount of people who can go out there and produce and just put something on Sound Cloud, but then it gives me comfort knowing that I am already in a network of people in New Zealand, but also internationally… we bond and share ideas. It kind of helps me feel like I'm not so lost in a sea of everything."  
As an artist, Lucy is content to find her voice – an authentic sound that aligns with her sense of self. She did however toy with the idea of creating an 'image' for herself in the past, experimenting with various hair colours, which ultimately left her feeling inauthentic, and she has since discarded the idea, these days more intent on  pushing  boundaries in her music, rather than seeing how far she can push her image.
"I see that there are a lot of artists (currently) who try to tie in a really visual aspect to their work, and I feel like sometimes, maybe the visual impact of an aesthetic of how they look, is distracting…people get more interested in what they look like, and what they're into, as opposed to their actual work. "
Keen to go beyond her comfort zone, the Wellington-based musician may return to San Francisco one day, but currently has her heart set on Vancouver because of its active music scene.
"My main purpose for making music is being able to connect with people that I necessarily wouldn't before. It could be 100 people or one person, but I feel it's important to be able to relate to people on a level other than verbal or physical, which I'm not altogether consistent with."