Standing Room Only for Sunday 15 February 2015
12:35 Literary Honour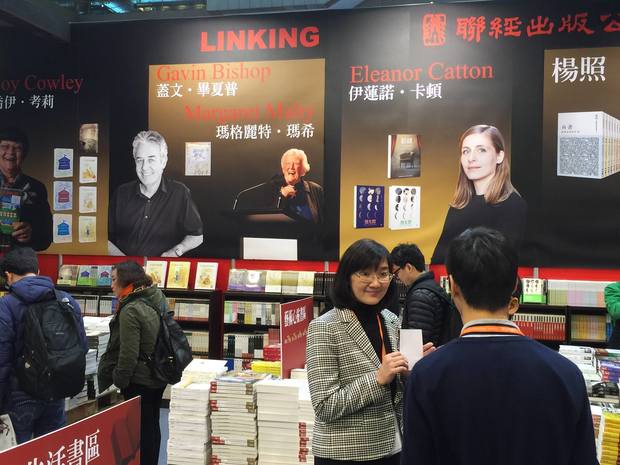 Tai Pai book fair. Photo: Gavin Bishop.
New Zealand is the country of honour at another of the world's big literary events – two years ago it was Frankfurt, this year Taiwan's chosen this country to introduce to its readers and others from around the world. Sam Elworthy who's president of the NZ Publishers Association reports in from the 2015 Taipei International Book Exhibition (TIBE) where Eleanor Catton is amongst the NZ contingent.
12:50 Converting Housebound
It's always great when a New Zealand film gets a big overseas release - but what happens when a big American studio insists on major tampering? Simon Morris talks to Housebound's writer-director Gerard Johnson, producer Luke Sharp, and Executive Producer Ant Timpson about the film's upcoming US remake.
1:10 At the Movies with Simon Morris
1:34 Angela Boyd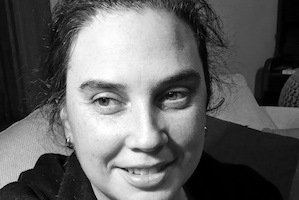 Angela Boyd is a specialist archival footage researcher for film and TV makers. After starting out at the TVNZ Archive, Angela has gone freelance to work on films and TV series including Home By Christmas, Strongman: A Tragedy,  What We Do In The Shadows, Billy T: Te Movie and the 2014 TV drama series Hope And Wire. Angela, who's also a film editor, has made a short film for her buddy poet and musician Hinemoana Baker's fundraiser campaign on Boosted.
1:47 Jade Townsend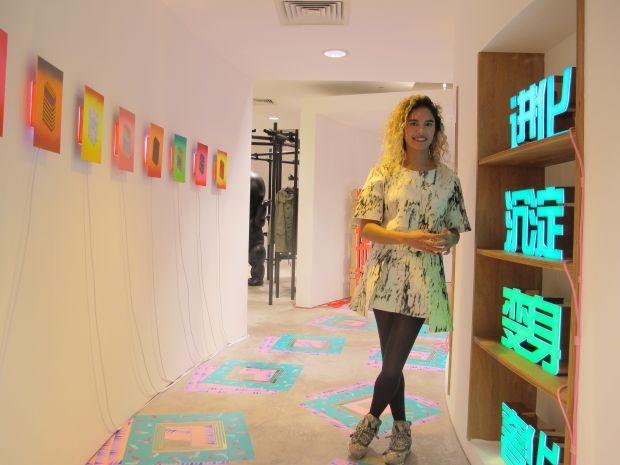 Multi-media artist Jade Townsend is just back from a three month residency in Beijing where she found her artworks about consumerism were a huge hit with the Chinese. She's become the first female artist to be invited to exhibit at Beijing's exclusive Comme des Garçons boutique. She's also exhibiting at Pataka Art & Museum in Porirua at the Imagine Asia exhibition.
Gallery: Typical Relics exhibition - Jade Townsend
2:05 The Laugh Track
Sam Scott is the director of Massive Theatre Company in Auckland. It's taking its production The Brave to Hawaii after a season in Wellington.
2:26  DJ Spell
 "I hate clubs, I don't really drink that much, I play music that only I want to listen to… I must be the worst kind of DJ!"
Haden Gilgen aka DJ Spell is quiet and unassuming—traits that you would not expect for a man who can perform in front of crowds of thousands, as he did at last year's DMC finals held in London last September.  
DMC or Disco Mix Club, started out as a radio show in the United States in the early 80s, giving birth to DJ competitions from the mid 80's and eventually opening up opportunities via the internet. The DMC champs are held annually, starting with international online rounds where DJ's record their sets from the seclusion of their own homes or studios.  The qualifiers from the final round head to London for what sounds like a massive stand-off.
A graduate of Hip Hop pioneer DJ Raw's DJing school at Whitireia Polytechnic, Spell says that attending the course was a means to learn from the best that New Zealand had to offer, and upon graduating Spell encountered early success, competing in competitions that took him to Poland and Canada, with London evading him until recently.  
2:38 Tihema Baker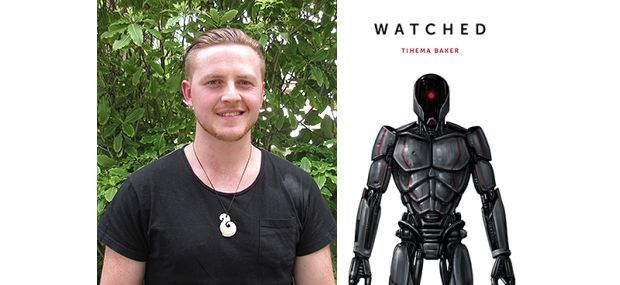 Tihema is of Ngāti Toa descent being born in Sydney and raised in Otaki. Watched is his debut novel. Here's a synopsis:
"One morning Jason and Rory wake up in their dorm room at boarding school, the next, they have been transported to an intensive training facility for teens with superpowers. Equipped with the abilities to manipulate gravity and harness dark energy, Jason and Rory discover their strengths, weaknesses – and themselves. Enveloped in a realm of action, mystery and superhuman powers, the two protagonists believe they are being trained to hone their powers and ensure the ongoing survival of humanity. But as they grow more powerful and discover the deadly secrets of the Watchers, Jason and Rory struggle to keep their friendship intact in the face of mounting peril."
2:49 Extreme costumes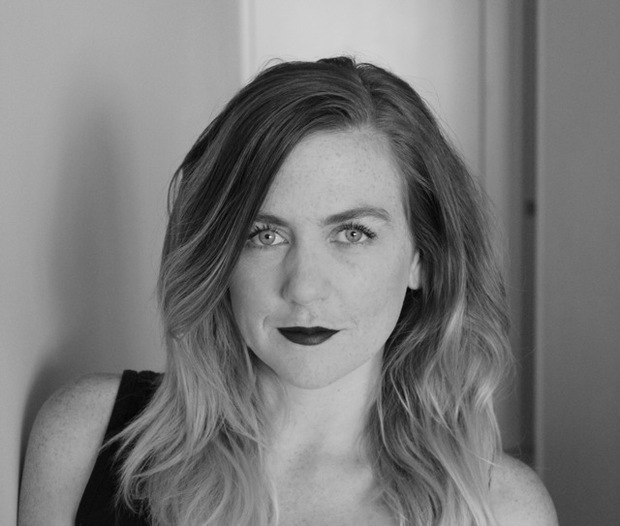 Emma Ransley.
Costume designer Emma Ransley moved from working in the film and TV industries to creating costumes that genuinely push the boundaries of design. A video of her work has been picked to represent New Zealand at an upcoming international costume conference in Finland.
This comes just four years after another of her works won an award at an international conference in Prague. Emma currently teaches performance design at Toi Whakaari: NZ Drama School and her film credits include White Lies.
Toi Whakaari design school blog on Tumbr
3:05 The Drama Hour
We premiere The Crash by Abby Howells, one of the winners of the 2015 New Shorts competition. We also have a solo performance from Helen Moulder in Gertrude and Alicia by Elizabeth Smither.