Standing Room Only for Sunday 20 July 2014
12:43 Chris Charteris - Tungaru: The Kiribati Project
Sculptor Chris Charteris grew up believing he was Māori and was astonished to discover he was actually of Kiribati descent. His new work, Te Ma, with artist Jeff Smith, is a nearly eight metre long shell sculpture and forms the centrepiece of Tungaru: the Kiribati Project, a collaboration between the Mangere Art Centre and the Auckland War Memorial Museum. Te Ma celebrates the connections Chris found with Kiribati when he travelled there two years ago.

12.52 From chocolatier to documentary maker
The extraordinary journey of Jo Coffey, producer of the film Aunty and the Star People about writer and benefactor Jean Watson.
1:10 At The Movies with Simon Morris
Dawn of the Planet of the Apes, Once and The French Minister.
1:34 Ryan Ballinger: Trust Exercise #1
It's fewer than 5km from Lopdell House Gallery's temporary site in New Lynn to their usual home in Titirangi, West Auckland. But that's only if you're going by the most direct route. Artist Ryan Ballinger, son of former New Zealand marathon champ Paul Ballinger, will run between the two next month to celebrate the reopening of the redeveloped gallery. He told Justin Gregory he doesn't know the way and the route, the distance, and the duration will be controlled by curator Kenny Willis.


Photo: Bryan James. Courtesy Govett-Brewster Art Gallery
1:47 Cleaning up at The Carwash
Heading up to The Carwash Gallery and Studio in Auckland's Upper Queen Street, there is no signage on the building apart from a little sticker on a glass door which reads Method and Manners Art Studio. The space is completely transformed – walls have been torn down; it's been painted and generally given a bit of a makeover since rebranding from the former Method and Manners studio. Thefocus is on exhibitions where both the residents of the studio and outside artists can pitch and then exhibit their work, and as for the name? The building itself was once the office to a carwash.  

2:04 The Laugh Track
Playwright Greg Cooper, author of the follow-up to Sensitive New Age Guy, the Middle-Aged Man in Lycra.
2:26 Auckland Theatre Company: The Good Soul of Szechuan
After being box office poison for quite a while, playwright Bertolt Brecht is making a comeback. Companies in Britain and the States have begun tentatively programming the Marxist master again and now the Auckland Theatre Company is too. Their production of The Good Soul of Szechuan opens soon. Justin Gregory asked director Colin McColl and lead Robyn Malcolm why anyone would want to watch Brecht in a post-GFC world.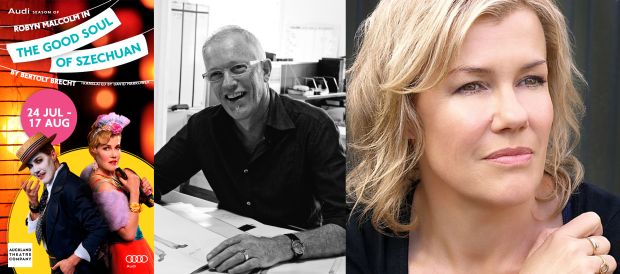 2:39 Novelist Tina Shaw – The Children's Pond
Novelist Tina Shaw has turned to small town New Zealand for her latest novel. Called The Children's Pond it's a murder mystery set mostly in Turangi but also very much in the river that defines it. The central character, Jessica, has moved down from Auckland to be near her son while he serves his sentence at Rangipo Prison. But Jessica finds her past problems have followed her.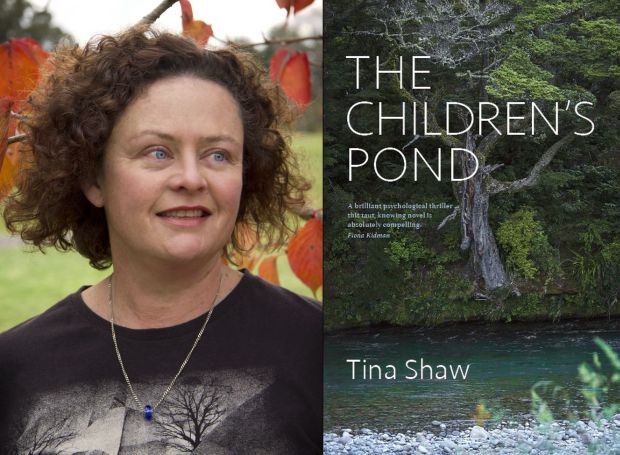 2:52 Guerilla Instigator, Zoe Crook – Bouncy Castle Artist Residency
Fancy spending five days in a bouncy castle? Christchurch artist Zoe Crook is looking for fellow creatives to join her in a week long romp in an unsteady – and inflatable – environment. Part artist residency, part discussion group, part just plain fun, the project is an extension of Zoe's work as a self-described "guerrilla instigator".
3:04 The Drama Hour
One Fine Day by Robin McFarland
Part Five of Encore – The Story of New Zealand Theatre by Lynn Freeman
Part Five of An Extraordinary Rendition by Steve Danby