Standing Room Only for Sunday 13 July 2014
12:40 Peter Larsen's Albert Black
New play Albert Black takes us back to a time when teenagers were considered less than heavenly creatures.  Bodgies and Widgies ruled 50's New Zealand milk bars as parents trembled and one judge condemned the scene as "a wasteland of warring juveniles, delinquents, teenage sex, no parental supervision, all-night dives, blaring jukeboxes". It all sounds like a great time to be young!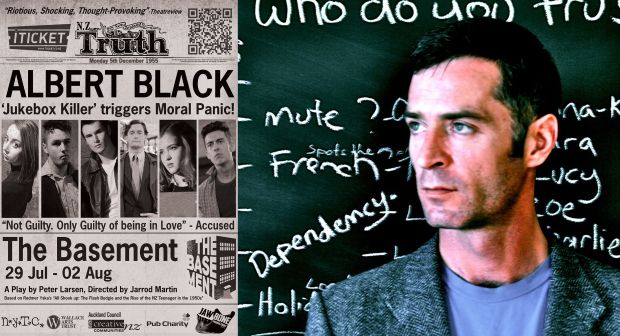 12:52 Beatnik Publishing Turns Seven

Boutique book publisher Sally Greer has turned a part-time passion into a fulltime career. Her company, Beatnik Publishing, began seven years ago in Auckland and has managed to survive as other, bigger publishers have gone under or withdrawn from the New Zealand market. Sally isn't fazed, though. She says she's never known a good time to be in the book business.
1:10 At The Movies with Simon Morris
Clint Eastwood's story of the Four Seasons, Jersey Boys; France's children's animation Ernest & Celestine and from Ireland, Calvary, starring Brendon Gleeson as a priest under sentence of death.
1:33 Red Bull Flying Bach
The music of Bach was made for breakdancing. So says musician and opera director Christoph Hagel who has joined with German B-boy crew Flying Steps to merge the 80's American dance form with Johann Sebastian's 17th century work, The Well-Tempered Clavier. Aucklanders will be able to make their own minds up when their show, Red Bull Flying Bach, hits town later in the year. Christoph says it was natural for him to bring the two together.

1:46 New Zealand Converges on Edinburgh
This year New Zealand will be taking its largest contingent to Edinburgh to-date. Around 200 artists from New Zealand will converge upon Scotland's capital city to perform in an array of festivals which include; Edinburgh Fringe, The Royal Edinburgh Military Tattoo, Edinburgh Jazz and Blues Festival, plus there's also the prestigious Edinburgh International Book Festival in which Witi Ihimaera will be attending, and for the visual arts –The Edinburgh Art Festival.
Those who have been to Edinburgh during festival season describe the atmosphere as 'electric.' There is a lot on offer for audiences who travel there in search of world-class entertainment, theatre and music, plus there's the addition of festival buyers from around the globe who are on the hunt to book those hot ticket shows that will bring audiences in their hometowns to their venues.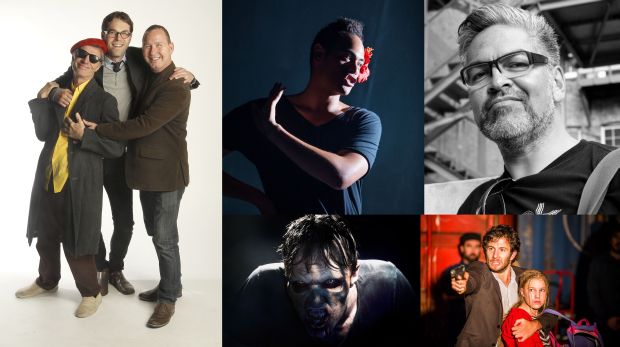 2:04 The Laugh Track: Ant Timpson
Director of Incredibly Strange section of the International Film Festival offers a peek at some of the strange – and funny – movies on offer this year.
2:26 Stages of Change
Thirteen Solomon Island women and one Wellington theatre director are breaking down taboos around domestic violence and the place of women. Called Stages of Change, they're led by Fijian-New Zealander Nina Nawalowalo and have taken their performance to the Fifth Melanesian Arts Festival in Papua New Guinea. Justin Gregory asked Nina just how taboo the subject of violence really is.
2:38 Books – Autobiography of a Marguerite by Zarah Butcher-McGunnigle
Poet Zarah Butcher-McGunnigle's new book length poem is an account of someone suffering from a serious auto-immune illness. Or is it? Called Autobiography of a Marguerite the poem wrestles with ideas of identity, ambiguity and the absurdity of a sickness in which the body attacks itself.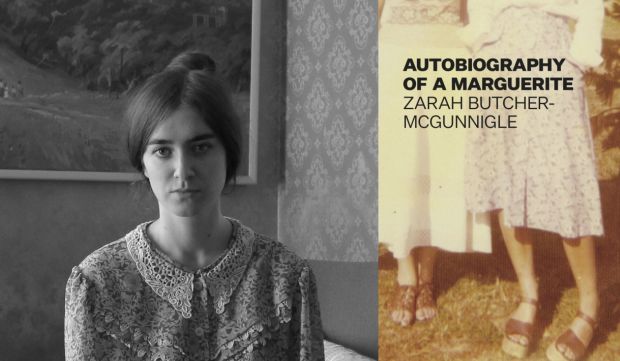 2: 49 Art conservation
Say conservation in New Zealand and most of us start thinking about heading outdoors. But for Italian-born Carolina Izzo art conservation is definitely an indoor pursuit. After she finished training she ran her own business based in Naples through the 80s and 90s, working on collections belonging to the Italian State and other national and international institutions. After moving here in 2001 with her Kiwi husband, she worked at Te Papa and more recently opened a private studio in central Wellington. Jerome Cvitanovich asked her how she understood the term conservator. 
Carolina Izzo in her studio in Wellington
3:04 The Drama Hour
House of Pain by Steve Danby
Part Four of Encore – The Story of New Zealand Theatre by Lynn Freeman
Part Four of An Extraordinary Rendition by Steve Danby